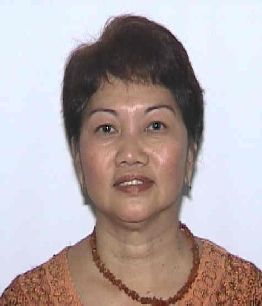 Josephine Mendoza Picture
Director, University Faculty Mentoring Network (UFMN)
Professor Emerita, Computer Science & Engineering (CSE) 

It is my greatest pleasure to welcome you to the University Faculty Mentoring Network (UFMN) here at CSUSB!! 

Before accepting this position in September 2018, I am a Professor Emerita in the School of Computer Science and Engineering, having joined the then Department of Computer Science in 1984.  From September 1984 until April 2018, I served in so many capacities to help students, faculty, and the university.  

I was the Graduate Coordinator of Advising in my department/school (CSE) from 2000 till my retirement in April 2018, chaired the CSE Scholarship and Honors Committees, and had served in the following committees  --Department Evaluation, Department Recruiting Committee and was Acting Chair of the Computer Science Department in 2009.

I was very active in the university level Faculty/Student Mentor Program, first as the College of Natural Sciences Faculty Coordinator from 2003 to 2010, then Program Coordinator from 2010-2012.  From 2012-2018, I served  on the Board of Directors of the Santos Manuel Student Union (SMSU) and on the Board of Directors of the University Enterprise Corporation (UEC) as Faculty Director.
I also served on the Educational Policy and Resources Committee (EPRC) of the Faculty Senate 2010-12,  member of the Golden Apple Award and Outstanding Faculty Award Selection Committee  2008-2012, member of the International Student Services Advisory Committee 2011-2013, member of the Graduate Council 2012-13, and  member of the Review Committee for Dean Milton Clark 2013-2014.

I was Interim Director of the Teaching Resource Center (TRC) in 2011 and has served in this capacity previously and has been integrally involved with TRC over many years.
 
Of particular significance to this organization has been my commitment to the cause of international education.  I was one of ten founding members and a  long-time member of the Gamma Lambda Chapter of the Phi Beta Delta International Honor Society, serving as Secretary from 1995-2011, then as President from 2011-2013.  I  was also on the Executive Board of the International Institute in 2003-2015. Finally, I was elected to the Board of AFSSA (Asian Faculty, Staff, & Students Association) in 2012, became Vice-President in 2013, then President in 2014.

What can UFMN offer you, the junior and untenured faculty?
Each year, the Office of Faculty Affairs and Development (FAD) in coordination with the University Faculty Mentoring Network (UFMN) ,Teaching Resource Center (TRC)  and Faculty Development Program  (FDP) sponsor workshops to assist new, junior and untenured faculty understand and prepare for their retention, promotion and tenure (RPT) reviews.  More importantly, UFMN  provides throughout the year individual, confidential consultations with me and/or the network of senior faculty mentors.

I and the network of faculty mentors are looking forward to working with you, guiding, assisting and supporting you in your journey  towards achieving tenure and/or promotion. 
 
So please visit UFMN at PL-261 for a chat, coffee/water or chocolates/cookies/candies or set up an appointment by emailing me at jmendoza@csusb.edu with SUBJECT:  UFMN Mentoring Appointment.
 
MENTORING IS A BRAIN TO PICK , AN EAR TO LISTEN, AND A PUSH IN THE RIGHT DIRECTION 
 -- John C. Crosby
The UFMN mentors and I are willing to listen to you;  work with you; push you in the right direction and provide a safe environment where you can share and voice out whatever critical issues that affect your professional and personal success.