Coyote Learning Circle - "Professional Troublemaker"
December 8, 2022
1:00pm - 2:00pm
PL-1104 (1st Floor of Library "Wedge")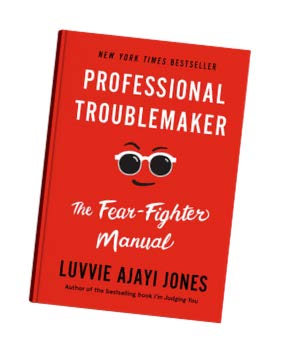 We often use labels or are labeled as professionals or troublemakers in the workplace and our personal circles. Join us in unpacking the book Professional Troublemaker, considered a "How to Human" manual by the New York Times. Our facilitator LeSondra M. Jones, M.A., will guide participants through strategies on to apply the Fear-Fighter Manual to their authentic selves by lending courage, not fear. In addition, participants will have the opportunity to create their own Oriki. Books (optional) may be purchased via Amazon or Audible.
Participation in this activity can earn you one (1) entry into the 12 Days of Learning opportunity drawing(s).
For questions, accommodations, or registration assistance, please contact the Staff Development Center at staffdevelopmentcenter@csusb.edu or x73125.