Name?
Preferred First Name
Please complete the Update Preferred First Name Request form. Contact Human Resources with any other questions or concerns. 
Legal First or Last Name
Please visit Human Resources in Sierra Hall Room 110 to complete:
an Employee Action Request form (EAR)
bring updated Social Security card (must be original, no copies, no lamination)
Contact Human Resources with any other questions or concerns. 
Personal profile? 
That's easy! Find yourself in the directory and select the profile icon in the first column. Once you land on your profile, select the Edit my Profile button.
Department?
You should first contact your immediate supervisor. Otherwise contact Human Resources.
Working title?
For Faculty
Contact Faculty Affairs & Development (Unit 3)
Email: facultyaffairsanddevelopment@csusb.edu
Phone: (909) 537-5029
For Staff
Please complete Update Working Title Request Form and return to Human Resources for review.
Department link URL?
Contact Web Services to update the link to your department website. 
Any other issues?
Contact Web Services at webservices@csusb.edu
Phone extension, office or building?
Please fill out the TNS Work Order Request form. Contact Telecommunications & Network Services with any other questions or concerns.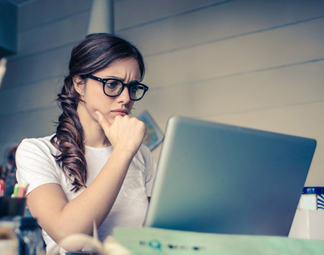 Can't find yourself in the directory?
If you were recently hired, it may take a few days before your name will appear in the directory. Once you do show up, you can then login and edit your profile. If it is has been more than a few days, please contact your supervisor or Human Resources.