Free CPA Review Course 10/26-11/23
October 26, 2021 - November 23, 2021
8:00am - 12:00pm
Zoom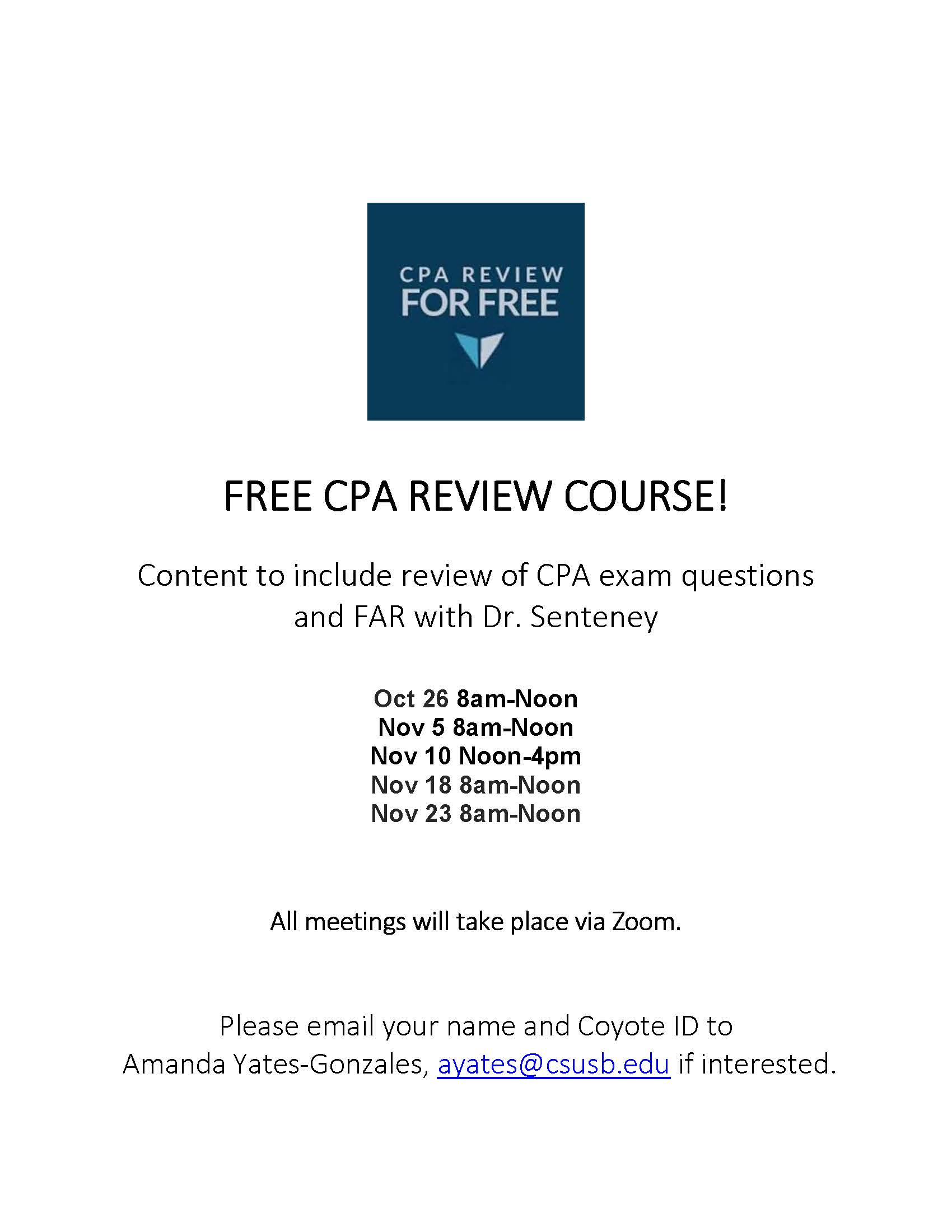 FREE CPA REVIEW COURSE!
Content to include review of CPA exam questions and FAR with Dr. Senteney
Oct 26 8am-Noon
Nov 5 8am-Noon
Nov 10 Noon-4pm
Nov 18 8am-Noon
Nov 23 8am-Noon
All meetings will take place via Zoom.
Please email your name and Coyote ID to Amanda Yates-Gonzales, ayates@csusb.edu if interested.
An event sponsored by the Department of Accounting & Finance