Race and Relation: China and the Global 60s
January 29, 2016
12:00pm - 2:00pm
John M. Pfau Library PL-4005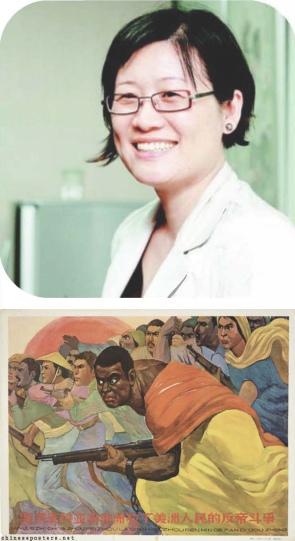 This lecture will critically examine China's role in the
racial formation of the world during the so-called
Global 60s when Afro-Asian solidarity as well as
Third World alliance were widely celebrated.
This event is free and open to the public.
Co-Sponsors: CSUSB History Department,
History Club/Phi Alpha Theta, the College of
Social and Behavioral Sciences, the College
of Extended Learning, the College of
Business and Public Administration, the
University Diversity Committee, the
Departments of Anthropology and Sociology,
Pfau Library, the Intellectual Life Fund, and
especially Iwona Maria Contreras and
Pamela Crosson. Please contact Jeremy
Murray (History Department) with questions
at jmurray@csusb.edu.