Snow Valley Snowboard - SBC
December 22, 2022
7:30am - 5:00pm
Running Springs, CA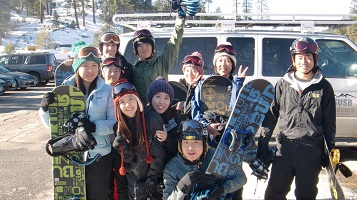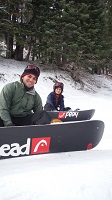 Snow Valley is one of those hidden gems of the San Bernardino Mountains. Located between Running Springs and Big Bear, Snow Valley offers an escape from the much busier slopes of Bear Mountain and Snow Summit. We leave campus at 7:30am for the short drive up the hill to enjoy the snowy slopes and relaxing on the great deck. Whether your are beginner and need a lesson, or an experienced rider and just want a great deal on rental and lift ticket this is the trip for you. Select Option 1 or 2 when you register.
Option 1
Full mountain lift ticket and snowboard rental. No Lesson!
Option 2
1.5 hour group lesson, snowboard rental package, and lower mountain lift ticket (lift 6 & 13)
Trip Cost
SRWC Member: $90
Faculty, Staff, Non-Enrolled CSUSB Student, and Alumni Association: $120
Affiliate: $130
Sponsored Guest: $150
Sign-Up Deadline
December 19, 2022 @ 1200pm
No Pre-Trip Meeting
Trip Departs From
CSUSB Student Recreation and Wellness Center
Activity Level
2 - Active
Packing List
Weather
Food
Lunch is not included. Bring money.
Accommodations
Restrooms and drinking water will be available at the resort.
Risk / Hazards / Safety
Cancellation Policy
How to Register
Registration Opens August 1, 2022