About Us
TRIO Educational Talent Search (ETS) is an educational program funded by the U.S. Department of Education designed to help middle and high school students to continue to the next grade level, graduate from high school, and enroll in and complete a college education. The TRIO Educational Talent Search Program at CSUSB will serve 1500 students from target schools in the Colton Joint, Rialto, and San Bernardino City Unified School Districts.
Mission
To create a pathway for underrepresented students to pursue higher education by encouraging academic excellence, providing support and resources, and promoting college readiness in our schools and communities.
Program Offerings
Academic, financial, and career guidance, including advice on entry to college
Career exploration and aptitude assessment
Academic tutoring
College Awareness Activities
Exposure to college campuses and cultural events
Information on student financial assistance
Assistance in completing college admissions and financial aid applications
Assistance in preparing for college entrance exams
Mentoring programs
Educational counseling and assistance with course selection
Special activities for middle school students
Workshops for the families of participants
Specific Programs for Homeless and Foster youth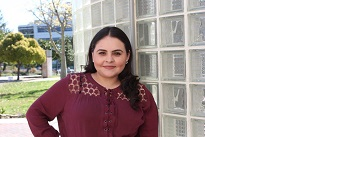 Employee of the Month
Congratulations to Martha Gomez Zorrilla for being recognized as this month's Employee of the Month!
We celebrate Martha for her dedication, passion and hard-work. She always encourages her students, greets them with a smile and treats students with respect, care & compassion.