Internships and Careers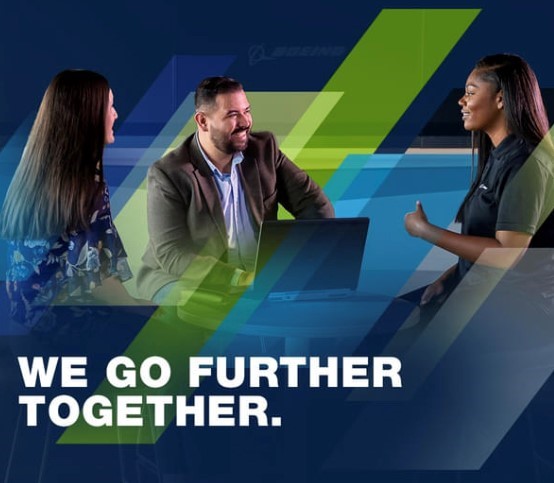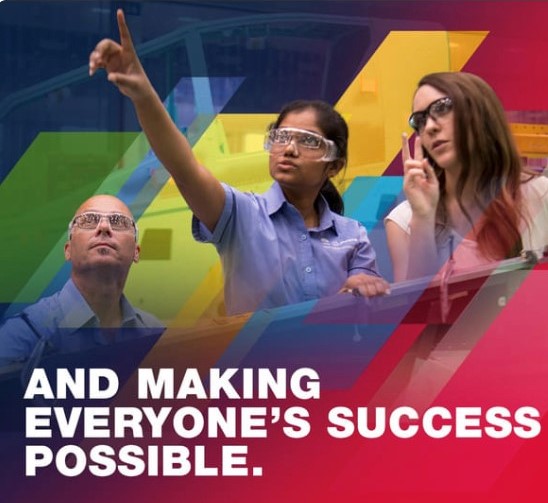 Internship Programs for undergraduates
Student internship opportunities are available for interactive experiences in the workplace and industry. Reflecting the interdisciplinary nature of academia, we welcome applications from students in STEM (Science, Technology, Engineering, and Math), majors as well as many other fields, such related health sciences.
- Applications are open to students who will be enrolled as undergraduates in the beginning of Fall or Spring semester, and who are U.S. citizens or permanent residents. Underrepresented minorities and women are strongly encouraged to apply.
- Please fill-out the following information Card and email to Dr. Dajani, Khalil.dajani@csusb.edu:
1. Name _____________________
2. Coyote ID __________________
3. Major ________________________
4. Year of Study ___________________
5. Able to Travel within 60 miles ____________________
6. Desired Internship start Date ______________________
7. Citizenship Status _____________________
For more information and help to apply for internship opportunities, please contact Dr. Khalil Dajani via email: Khalil.dajani@csusb.edu or CSUSB Career Center, Handshake http://career.csusb.edu
---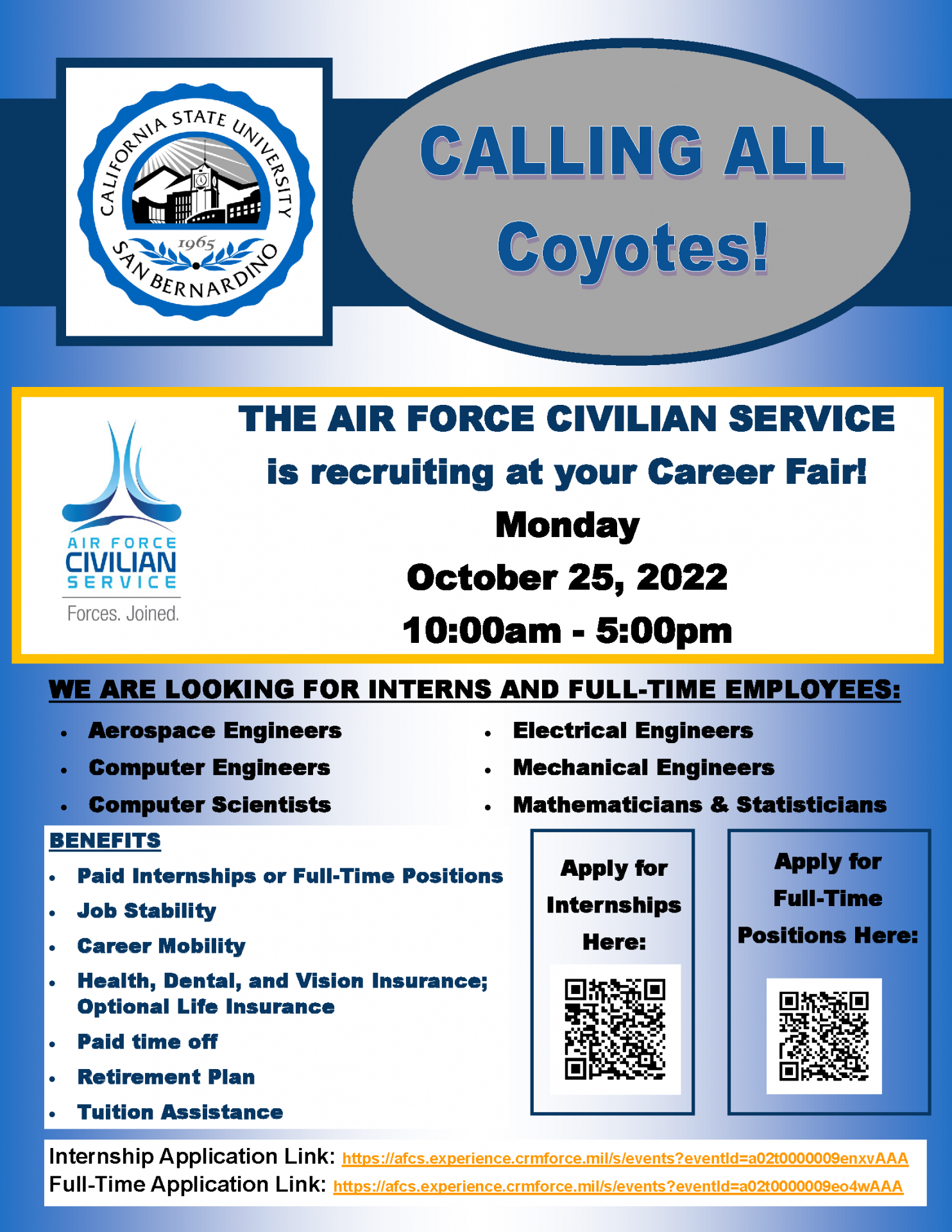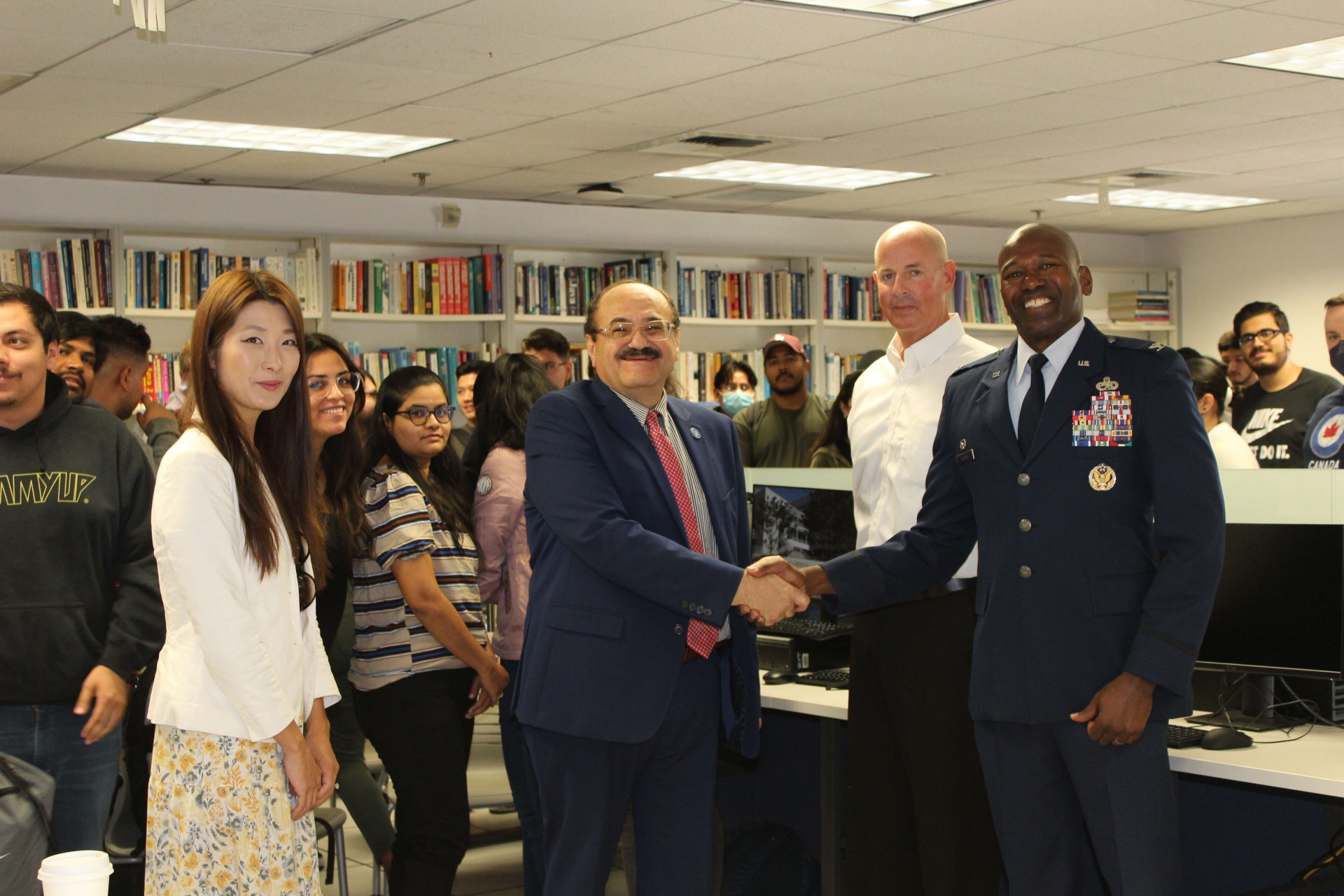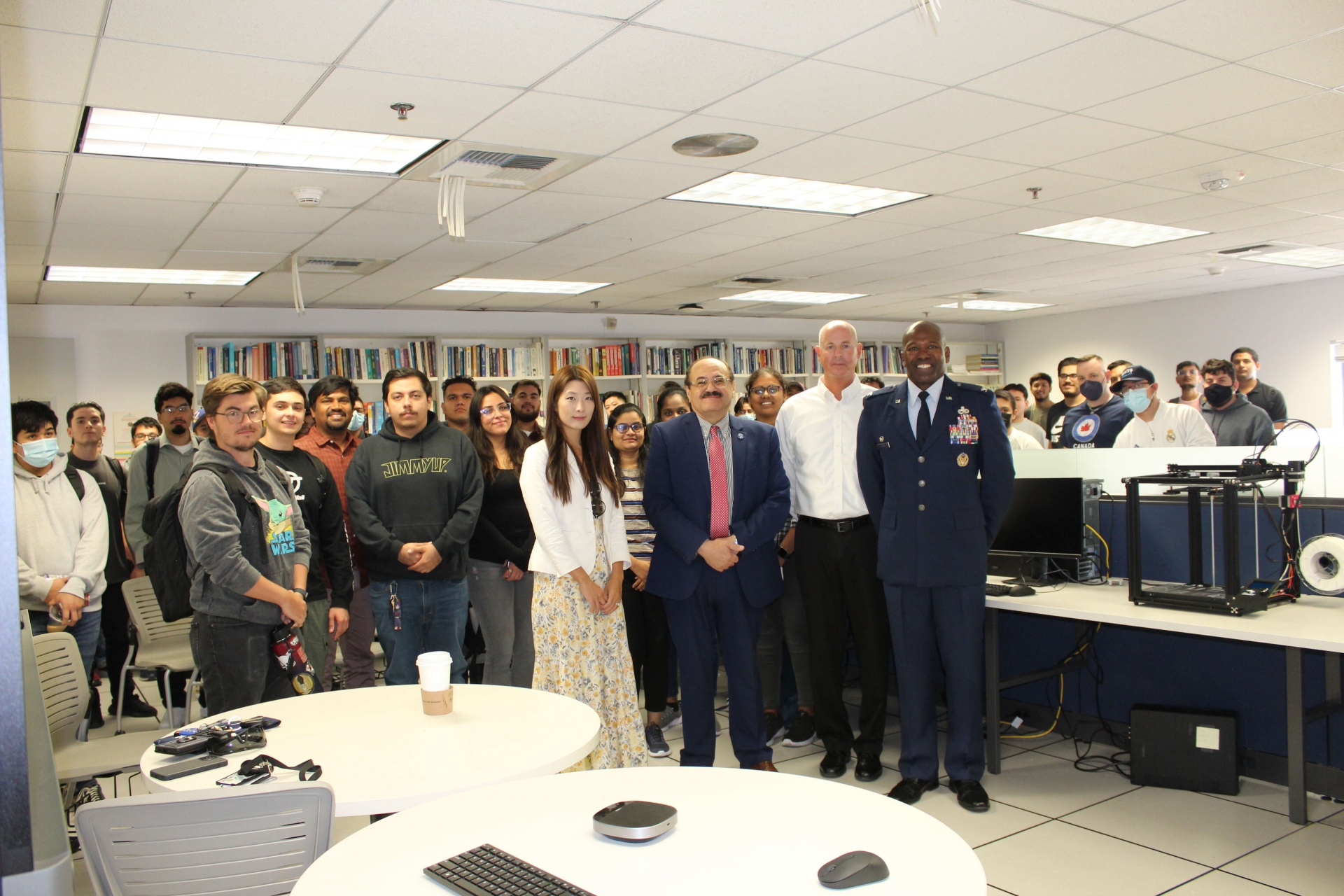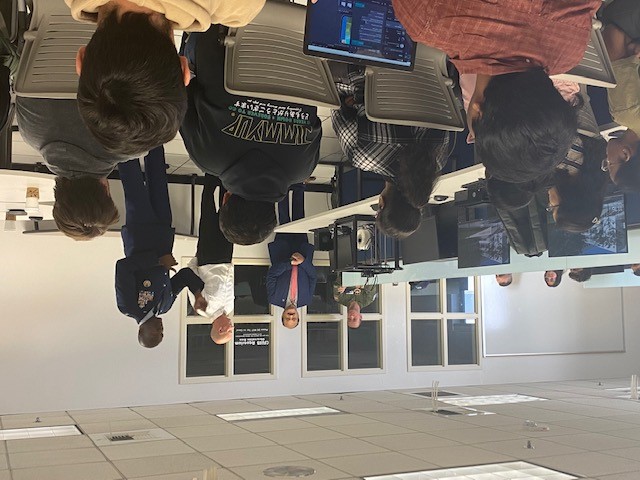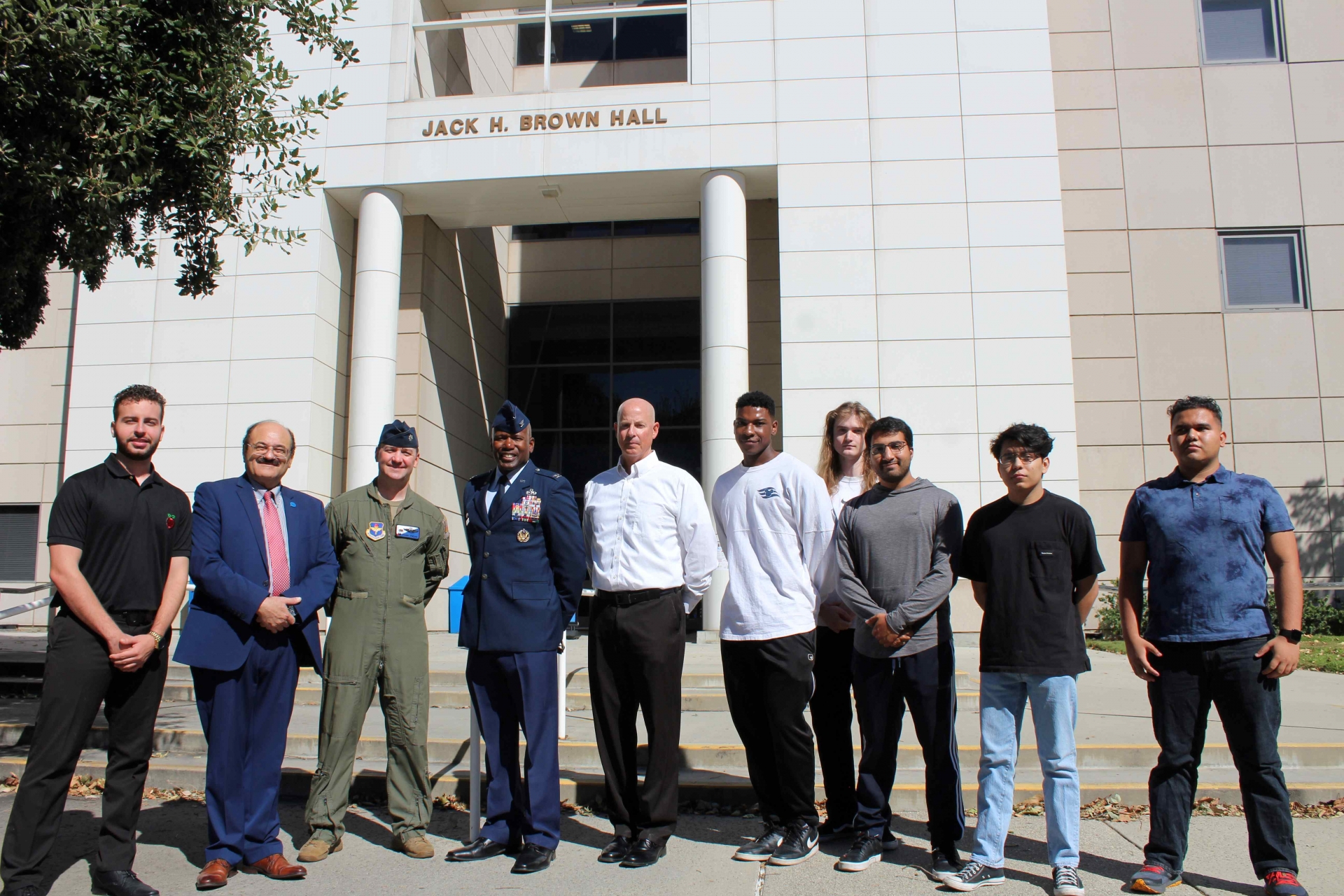 Career Day at School of Computer Science & Engineering.  Please refer to the the recent published article of the event at CSUSB CSE to recognize our continuous efforts to support students with scholarships and internships. The university published article can be acceded via link: https://www.csusb.edu/inside/article/564555/student-success-center-aerospace-testing-universe 
The career fair: The announcement is available for registration with a date of October 25, 2022. The event is sponsored by the US Air Force Civilian Service for our CSUSB STEM majors.
National Defense Science and Engineering Graduate (NDSEG) fellowship program: the fellowship for graduate students is designed to increase the number of United States citizens trained in science and engineering disciplines of military importance leading to doctoral degrees. Apply via link: https://ndseg.org/
Science, Mathematics and Research for Transformation (SMART) scholarship for service program: Department of Defense (DoD) Science, Mathematics, and Research For Transformation (SMART) Scholarship Program. The SMART program is a scholarship-for-service program designed to produce the next generation of workforce leaders. The scholarship includes cash award paid at a rate of $25,000-$38,000 per year, Full tuition and related, Health insurance allowance, Book allowance, Summer internships, (multi-year participants), and Post-graduation career opportunities. Interested students need to complete the inquiry form via the link: https://www.smartscholarship.org/smart under application instruction.
Air Force Civilian Service, Premier College Intern Program (CSIP) – full paid internship 10-12 weeks during the summer.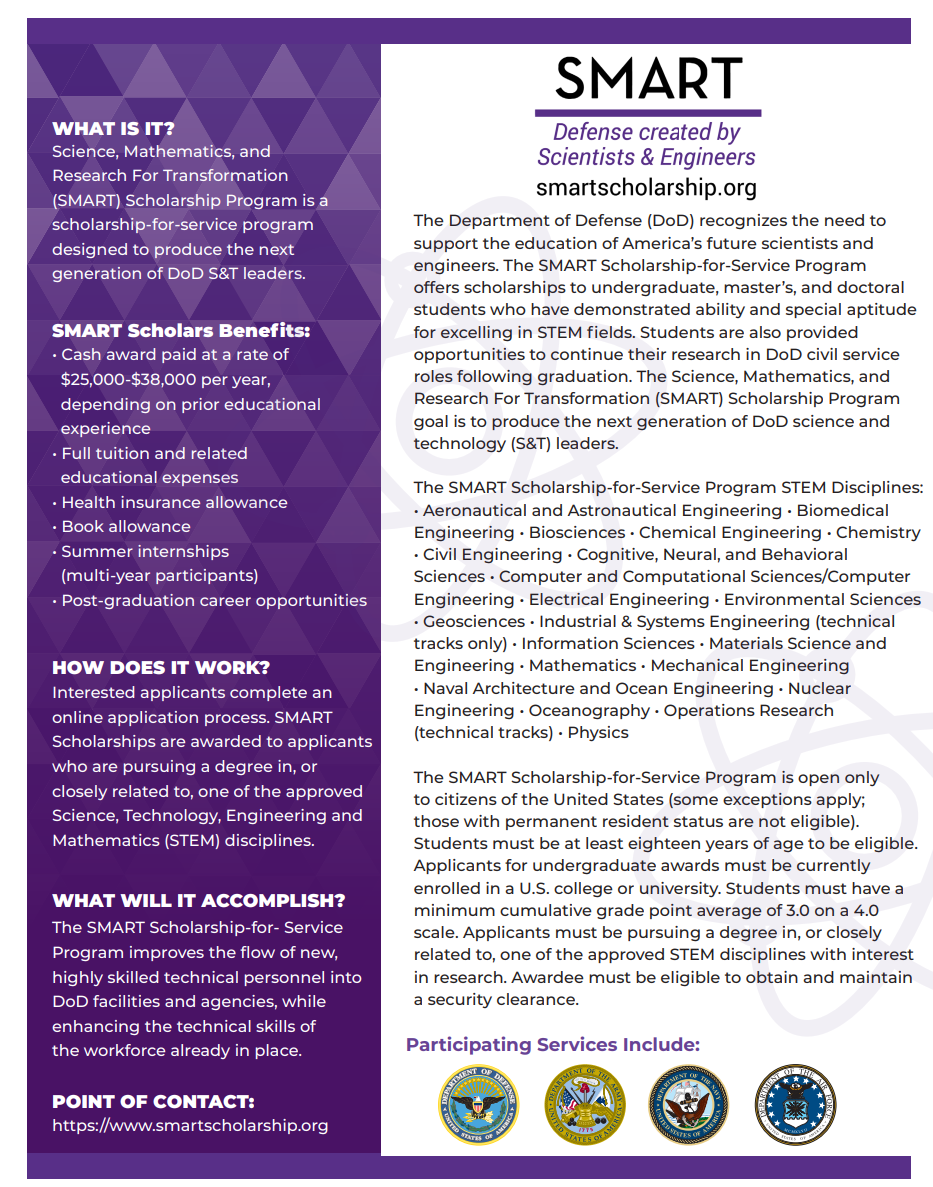 Naval Research Enterprise Internship Program (NREIP): 10-week summer research internship for students at a naval laboratory. Apply via link: https://navalsteminterns.us/nreip/
For more information, you may contact Dr. Khalil Dajani, Khalil.dajani@csusb.edu
---
Student Internship Opportunities
STEM Internship Programs
---
Internship Opportunities and Career Choices – Private Sectors
Top 10 corporate internships
Large companies like the following are usually hire a number of interns – sometimes well into the hundreds – at locations all around the US:
---
Air Force Civilian Service and Paid Internships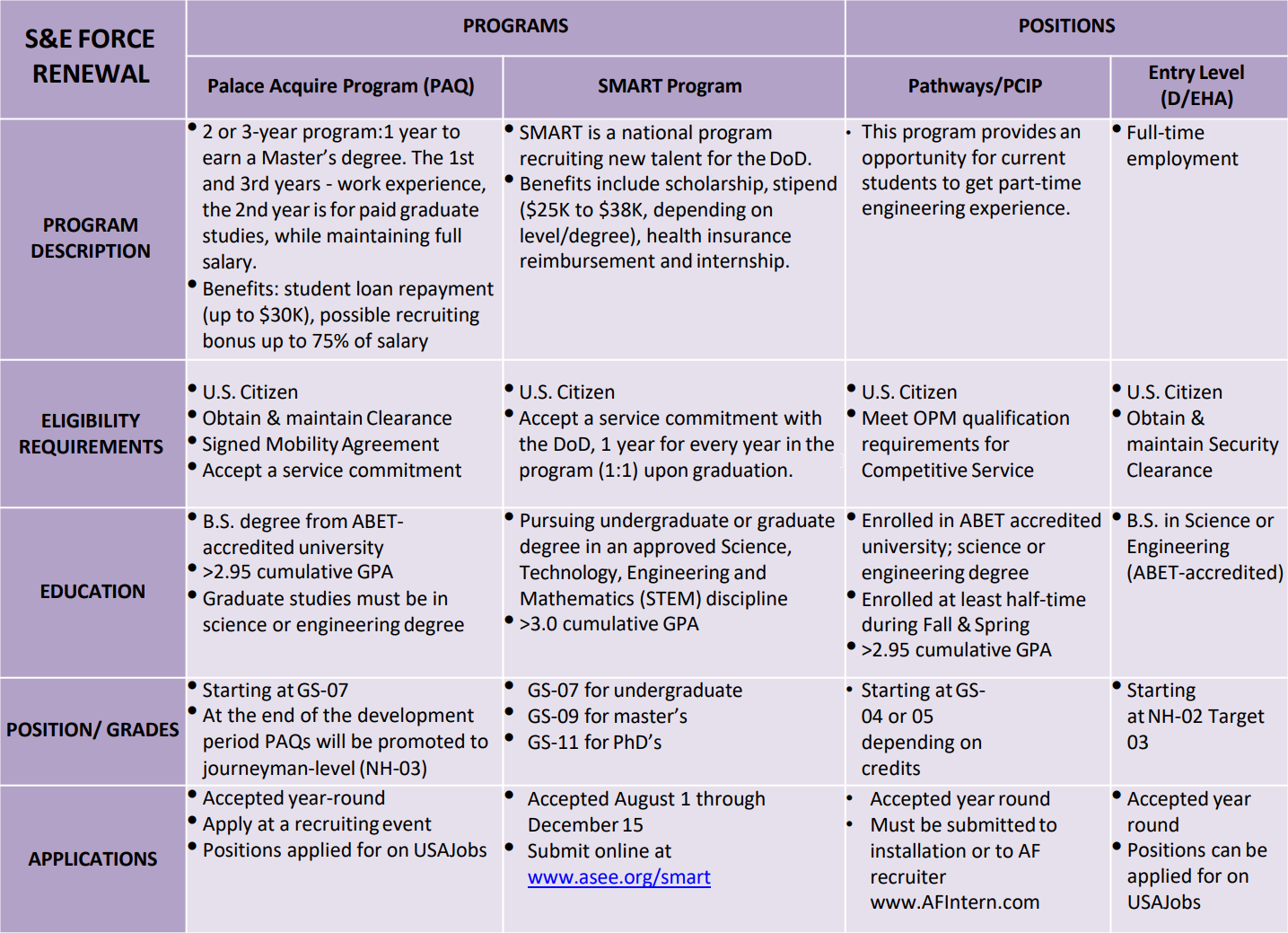 ---
Government Internship Programs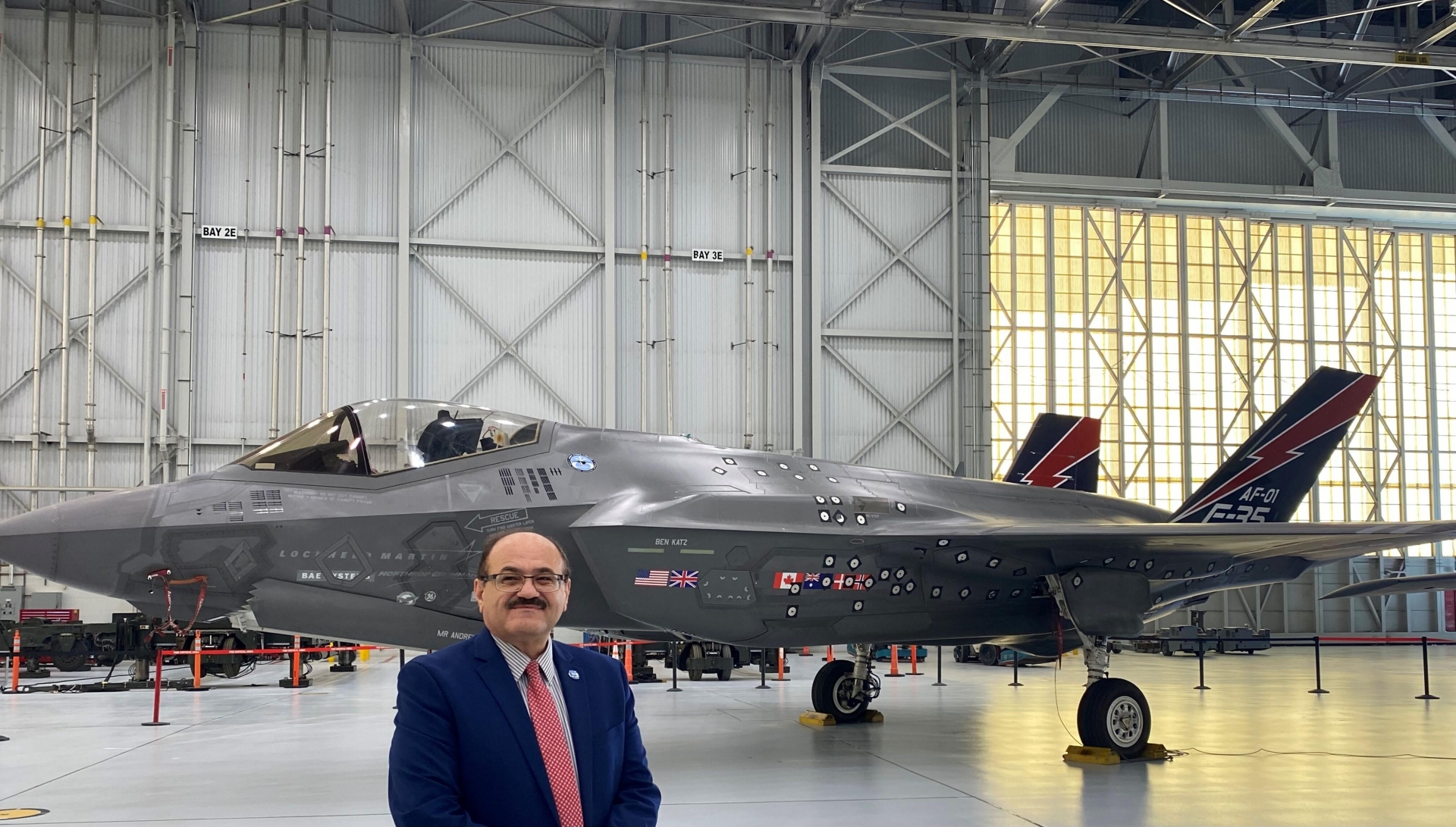 EDWARDS AIR FORCE 412th TEST WING

The 412th Test Wing plans, conducts, analyzes, and reports on all flight and ground testing of aircraft, weapons, software and components as well as modeling and simulation for the U.S. Air Force. The Wing also oversees the base's day-to-day operations and provides support for military, federal civilian, and contract personnel assigned to Edwards AFB. U.S. Air Force Test Pilot School: Part of the 412th Test Wing, USAF TPS is where the Air Force's top pilots, navigators and engineers learn how to conduct flight tests and generate the data needed to carry out test missions. The comprehensive curriculum of Test Pilot School is fundamental to the success of flight test and evaluation.
412th Operations Group: The 412th OG flies an average of 90 aircraft with upwards of 30 aircraft designs. It performs an annual average of more than 7,400 missions, including more than 1,900 test missions. The Engineering Division and the Electronic Warfare Group provide the central components in conducting the Test and Evaluation mission of the 412 TW. They provide the tools, talent and equipment for the core disciplines of aircraft structures, propulsion, avionics and electronic warfare evaluation of the latest weapon system technologies. They also host the core facilities that enable flight test and ground test—the Range Division, Benefield Anechoic Facility, Integrated Flight Avionics Systems Test Facility and the Air Force Electronic Warfare Evaluation Simulator. The Project and Resource Management Divisions provide the foundation for the successful program management of test missions.
The 412th Test Wing is the host wing for Edwards Air Force Base. Edwards AFB is 308,000-acres, or 481-square miles in area, in Kern, Los Angeles and San Bernardino counties. The Test Wing plans, conducts, analyzes and reports on all flight and ground testing of aircraft, weapon systems, software and components, as well as modeling and simulation for the Air Force. The Wing has three core flight test mission components: flying operations, maintenance and engineering. Edwards AFB is also the home of the Air Force Test Pilot School. The Wing also oversees the base's day-to-day operations and provides support for more than 9,700 military, federal civilian and contract personnel. Major tenants include NASA Armstrong Flight Research Center, and Air Force Research Laboratory's Aerospace Systems Directorate. For more information on internships opportunities visit: https://afciviliancareers.com/students-and-graduates/

AIR FORCE RESEARCH LABORATORY SCHOLARS PROGRAM

AFRL is a scientific research organization operated by the United States Air Force Materiel Command dedicated to leading the discovery, development, and integration of affordable aerospace warfighting technologies, planning and executing the Air Force science and technology program, and providing warfighting capabilities to United States air, space, and cyberspace forces. It controls the entire Air Force science and technology research budget which was $2.4 billion in 2006.
AFRL at Edwards, CA is currently accepting applications for internship opportunities available at AFRL sites across the United States (including but not limited to: Kirtland AFB in Albuquerque, New Mexico; Eglin AFB in Valparaiso, Florida; and the Air Force Maui Optical and Supercomputing Site (AMOS) in Maui, Hawaii). AFRL Scholars Program internships are competitive awards that provide AFRL-related involvement for students to gain degree-relevant, real-world experience while contributing to the operation of an AFRL site and supporting the advancement of DoD missions. Internship opportunities are primarily in the science, technology, engineering, and mathematics (STEM) disciplines. Selected interns are paid a competitive stipend award amount based on their academic level at the beginning of the internship opportunity. Stipend level is based on academic level semester immediately preceding internship dates. Amount included in posting is an average of all academic levels. For more information on internships opportunities and apply visit: https://www.pathwaystoscience.org/programhub.aspx?sort=SUM-AirForceResearchLab-Scholars
Summer programs, internships and fellowships give you the opportunity to explore career paths and make lasting connections in science and technology. For more information visit: https://afresearchlab.com/careers-and-opportunities/students-and-faculty/

NAVAL AIR WEAPONS STATION – China Lake
Naval Air Systems Command (NAVAIR) Internship Program

Naval Air Weapons Station (NAWS) China Lake's mission is to support the Navy's research, testing and evaluation missions to provide cutting-edge weapons systems to the warfighter. The Naval Ordnance Test Station (NOTS) was established Nov. 8, 1943 as a partnership between the Navy and the California Institute of Technology for the testing and evaluation of rockets developed by the academic institution as well as other aviation ordnance. This partnership created a pattern of cooperation and interaction between civilian scientists and engineers and experienced military personnel that has made China Lake one of the preeminent research development, testing and evaluation (RDT&E) institutions in the world.
NAVAIR announced the HBCU/MI summer internship program. This 8-10-week internship program is for undergraduate and graduate STEM students enrolled at an HBCU/MI and provides an opportunity for students to participate in research at a Department of the Navy laboratory during the summer. Students are able to apply for summer internships at the following participating sites: Naval Air Warfare Center- Aircraft Division (NAWCAD): Orlando, FL; Patuxent River, MD, and Lakehurst, NJ. Naval Air Warfare Center- Weapons Division (NAWCWD): China Lake, CA; Point Mugu, CA. Fleet Readiness Center (FRC): Jacksonville, FL; Cherry Point, NC; North Island, CA. For more information on internships, visit: https://www.onr.navy.mil/en/Education-Outreach/HBCU-MI-Historically-Black-Colleges/NAVAIR-summer-internship

DEPARTMENT OF DEFENSE – DOD
College Acquisition Internship Program

To execute Department of Defense-wide acquisition workforce governance, strategies, policies and talent management initiatives, supporting the National Defense Strategy and Components as they equip a highly-qualified workforce of professionals in developing, acquiring and sustaining world-class warfighting capabilities to our Soldiers, Sailors, Airmen and Marines.
The DoD College Acquisition Internship Program is a paid, 10-week summer internship that provides students with real-world exposure to Department of Defense acquisition workforce career opportunities. The program targets full-time second- and third-year students currently enrolled in an undergraduate program at an accredited college or university. Interns receive hands-on, practical experience in analysis, research, report writing, oral briefings, policy development, program analysis, and computer applications. Student interns gain experience in career fields available within the Acquisition workforce via the following hyperlinks: Engineering, Contracting, Logistics, Business - Financial Management, Business - Cost Estimating, Information Technology, Test & Evaluation, Industrial Contract Property Management, Purchasing, Science and Technology, Production, Quality and Manufacturing, Facilities Engineering, and Program Management.

INTERORBITAL SYSTEMS

A rocket and satellite manufacturer located in Mojave, CA and currently completing the development of the world lowest-cost orbital launch vehicles, the NEPTUNE, the TRITON, and the TRITON HEAVY. Interorbital Systems was engaged in developing a launch vehicle for the Google Lunar X Prize Team Synergy Moon and for commercial launches. The company was also a competitor in the Ansari X Prize and America's Space Prize. The company is a pioneer in manufacturing satellites, CubeSat Kit with the lowest-cost professional-quality CubeSat Kit. It is assembled with high-quality, custom-printed circuit boards and precision laser-cut aluminum components. CubeSat kit builders include engineering or science professionals who wish to space-qualify hardware in Low Earth Orbit, educational institutions requiring student training in spacecraft design, and experimenters who just want a chance to explore space. For more information on internships opportunities visit: https://www.interorbital.com/Careers.php

THE GOLDMAN SACHS GROUP, INC.

The company is a leading global financial institution that delivers a broad range of financial services across investment banking, securities, investment management and consumer banking to a large and diversified client base that includes corporations, financial institutions, governments and individuals. Founded in 1869, the firm is headquartered in New York and maintains offices in all major financial centers around the world. Company objective is to advance sustainable economic growth and financial opportunity. For over 150 years, business has evolved around the people we serve. Across divisions, digital platforms, and services, clients and customers have access to the resources and reach of a unified global firm to help them achieve their goals. https://www.goldmansachs.com/careers/students/programs/americas/possibilities-summits.html

NATIONAL SECURITY AGENCY

The federal agency, the National Security Agency evolved out of a genuine desire stemming from various professionals in both the private and public sector, dedicated to law, law enforcement and justice. These highly trained professionals have demonstrated dedication and commitment to enhance traditional methodologies of seeking truth, facts and evidence by way of blending new techniques and technologies together with time tested industry standards and best practices. The following are several internship opportunity programs designed for Undergraduate Freshmen, Sophomores, Juniors and Seniors; and Graduate Students in the academic Fields: Computer Science, Mathematics, Engineering, Cybersecurity, Business, Data Science, Interior Design, Logistics, and Supply Chain Management:

Installations & Logistics (I&L) / Data Center Facilities Management (DCFM) Intern Program.

The I&L Intern Program is a 12-week program for students interested in project management, master planning, data analytics, engineering fields, architecture/interior design, and supply chain/business management operations.

Science of Security Summer Intern Program (SOS)

NSA's Science of Security (SoS) Summer Internship Program offers paid research internship opportunities for undergraduate and graduate-level university students pursuing STEM degrees.

Summer Intern Program for Science and Technology (SIPST)

The Summer Intern Program for Science and Technology (SIPST) is a full-time, 12-week summer internship program open to college sophomores and juniors who are concentrating their studies in the disciplines of computer science, computer engineering, electrical engineering, network engineering, software engineering or telecommunications.

Computer Science Intern Program (CSIP)

The Computer Science Intern Program (CSIP) is an intense and exciting 12-week immersive internship open to select college undergraduate and graduate students majoring in computer science or closely related disciplines.

Summer Intern Program for Information Assurance (SIPIA)

The Summer Intern Program for Information Assurance (SIPIA) is a 12-week summer program accelerating participants' careers in the field of Information Assurance (IA).

Signals Intelligence Collection Program (SICP)
---
Internship Opportunities and Career Choices – Private Sectors
Top 10 corporate internships
Large companies like the following are usually hire a number of interns – sometimes well into the hundreds – at locations all around the US:
---
Scholarships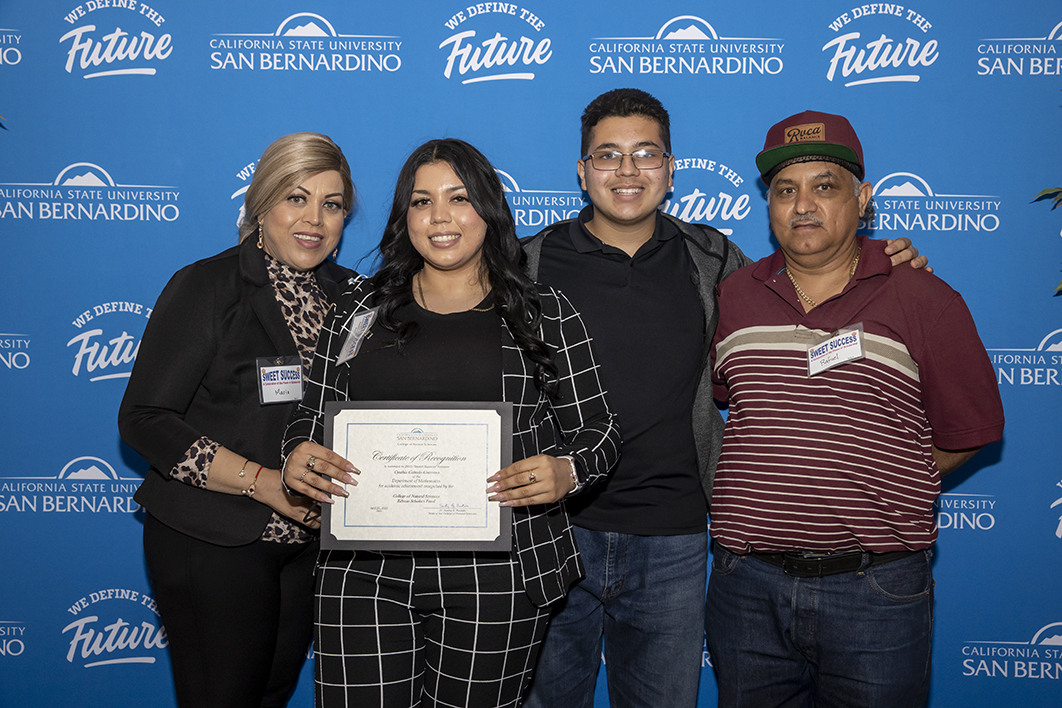 ---
Student Assistantships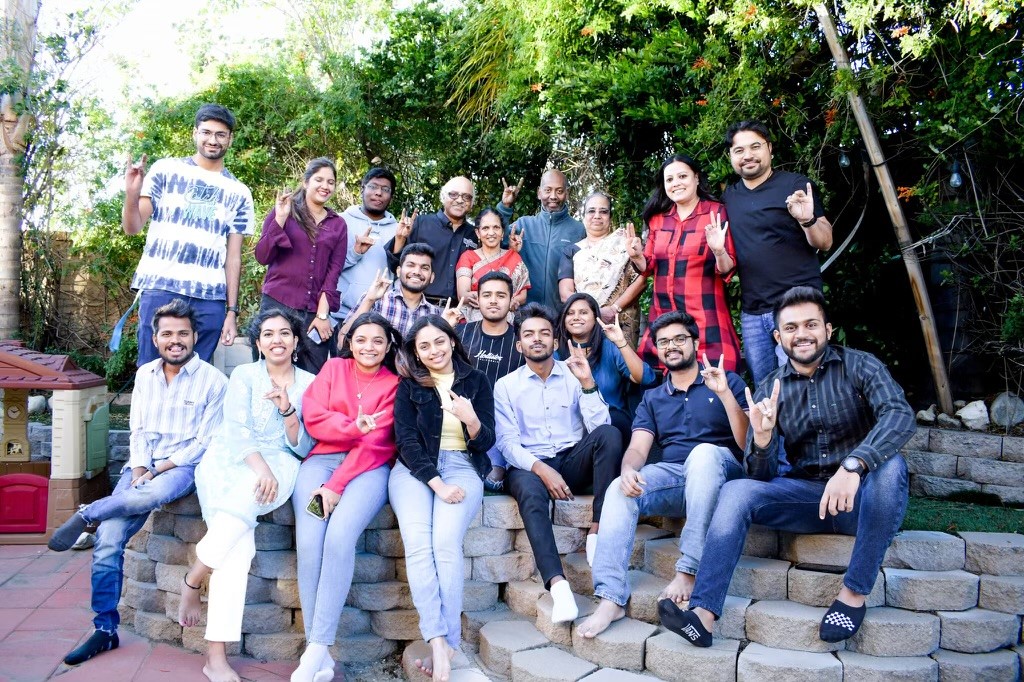 Take advantage of gaining work experience within Esri at the San Diego User Conference, that would be great.  
The specific requirements for this assistantship are as follows:
Requirements
Student assistantships are open to graduate students and fourth-year undergraduate students who are also
Currently enrolled in an accredited college or university
Familiar with GIS software and geospatial applications
Application Requirements
To be considered, your application must include:
A cover letter detailing your academic interest in GIS and what you hope to gain from this experience.
A phone number and e-mail address where you can be contacted through July 2023. Please be sure this information is on your résumé.
One letter of reference, preferably from a professor. You may submit it with your application; however, we suggest having it e-mailed directly to ucstudents@esri.com.
---
Summer REU at the University of Central Florida
- This REU site cultivates and unites multidisciplinary interests to study advanced structures and systems with application to hypersonics, space, propulsion and energy.
---
REU Site: Applied Computing Research in Unmanned Aerial Systems
---
DREAMWORKS CAREERS - EARLY CAREER PROGRAMS AT DREAMWORKS
---
Available resources by organizations and companies for internship opportunities and are looking for internships. Interested students need to send a letter of inquiry and résumé directly to Dr. Khalil Dajani via email: Khalil.Dajani@csusb.edu
Forms