Meet the Strategic Planning Task Force

Strategic Planning Advisory Committee Co-Chairs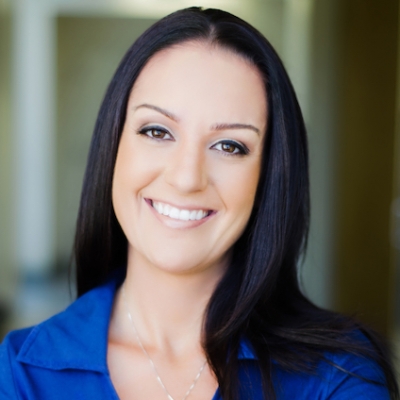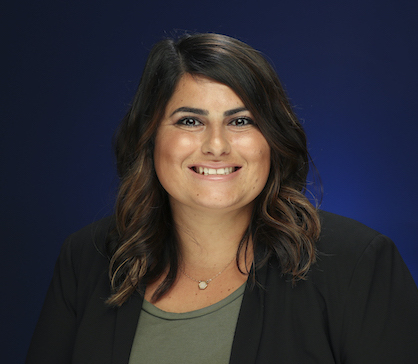 ---
Advisory Committee
Paz Oliverez
Vice President, Student Affairs
Thomas Girshin
Associate Professor - English
Bradford Owen
AVP, Faculty Development
Rina Nolasco
President's Office, Confidential Aide
Robin Phillips
Vice President, Human Resources
Jose Munoz
Associate Professor in Sociology
Hyunkyoung Oh
Interim Dean, CEGE
Tomas Gomez-Arias
Dean, JHBC
Jennifer Sorenson
Senior AVP, Facilities Planning & Management
Muriel Lopez-Wagner
Chief Data Officer and Associate Vice President
Tanner Carollo
Director of Institutional Research & Analytics
Muriel Lopez-Wagner
Chief Data Officer and Associate Vice President
Ryan Keating
OSR Director/Chair, History Department
Miranda McIntyre
Assistant Professor - Psychology
Tina Valencia
Administrative Analyst/Specialist
Ece Algan
Professor- Communication Studies
---
Student Success Work Group
Paz Oliverez
Vice President, Student Affairs
Thomas Girshin
Associate Professor - English
Rachel Beech
Associate Vice President - Enrollment Management
Rebecca Lubas
Dean - Libraries
Jennifer Alford
Associate Professor of Geography
Nicole Kilmow
Assistant Professor - Teacher Education and Foundation
David Marshall
Director, University Honors
Robert Flores
Kinesiology
Hattie McNutt
Therapist Counseling & Psychological Services
Ian Banuelos
ASUA Advisor
Jennifer Mersman
Assessment and Research Officer
Sarah Lopez
ASI Vice President of Palm Desert Campus
Paola Galvez
ASI President
---
Faculty and Staff Success Work Group
Bradford Owen
AVP, Faculty Development
Rina Nolasco
President's Office, Confidential Aide
Christina Hassija
Interim Dean, CSBS
Pamela Medina Gutierrez
Assistant Professor - Public Administration
Fadi Muheidat
Associate Professor - Computer Science and Engineering
Wagner Prado
Associate Professor - Kinesiology
Zachary Powell
Assistant Professor - Criminal Justice
Thomas Long
Faculty Director of Assessment, Professor - History
Ernesto Torres
Building Maintenance Mechanic
Sharon Ward
Professor, Special Education Rehabilitation and Counseling
Consuelo Sanchez
Administrative Support Coordinator in SSD
Sara Garcia
Learning & Development Specialist, Staff Development Center
Tania Pantoja
Director, University Advancement Professional and Leadership Development
Oluwaseyi Adeoye
ASI Elected Representative, Student-at-Large
---
Diversity, Equity and Inclusion Work Group
Robin Phillips
Vice President, Human Resources
Jose Munoz
Associate Professor in Sociology
Crystal Wymer-Lucero
Director of Alumni Relations
Daria Graham
Associate Vice President for Student Affairs and Dean of Students
Hollie Allbaugh
Interim Manager, Diversity & Inclusion
Jesse Felix
Executive Director, Administrative Offices
Erik Schott
Assistant Professor - School of Social Work
Jane Chin-Davidson
Professor - Art and Design
Jesus Noriega
Administrative Support Assistant- Office of Student Leadership & Engagement
Sunny Lin
Operating Systems Analyst- Identity, Security & Enterprise Technology/ Lecturer- Information and Decision Sciences
Guadalupe Romero
ASI elected representative, CSBS
---
Internationalization Work Group
Hyunkyoung Oh
Interim Dean, CEGE
Tomas Gomez-Arias
Dean, JHBC
Joe Tormey
Director of Hospitality Management
Stacia McCambridge
Director, International Admissions & Student Financial Services - CEGE
Taewon Yang
Department Chair - Accounting and Finance
Eun- OkBaek
Professor - Education Leadership and Technology
Yawen Li
Professor - School of Social Work
Pamela Moses
Organizational Change Facilitator
Nancy Hernandez
Lead International Admissions Evaluator
Rika Dawson
Administrative Analyst/Specialist
Mauricio Cadavid
Senior Instructional Designer
Reynaldo Avila
Project Coordinator
Michael Casadonte
Director of Digital Transformation
Rosella Bethke
Executive Assistant for Vice Provost of Academic Affairs
Chris Bradney
Director of Strategic Technology Initiatives 
Kaitlyn Creasy
Associate Professor- Department of Philosophy
---
Meet Our Consultant
CSUSB is embarking on an updated strategic planning process and, through that process, is committed to generating input from all levels of the university. To ensure broad participation, CSUSB is drawing on expertise from both within and outside of the university. An expert-informed initiative will contribute to the campus community's ability to develop a strategic plan that is idiosyncratic and unique to our university while at the same time adhering to externally recognized best practices for strategic planning. A nationally-recognized expert has been engaged to support and help guide this effort, and provide an external validity check to our process. We encourage you to get to know him below.
Association of Governing Boards of Universities and Colleges (AGB) 
Paul Friga, Ph.D., Clinical Associate Professor of Strategy – UNC Kenan-Flagler and AGB Practice Area Leader:  Transformation of Public Higher Education. 
Paul is one of the foremost higher education thought leaders and strategists.  With 20 years of experience as a professor, researcher and consultant at UNC CH and Indiana University, Paul understands how public education really works and how it should change.  His former experience as a consultant with PwC (earned CPA and CMA designations as ) and McKinsey (including projects in public higher education) round out additional relevant experience.  He has also served as a Trustee at Saint Francis University and the Board Chair at Saints Francis and Clare Church in Greenwood, Indiana.  He has an MBA and Ph.D. from UNC Chapel Hill. 
For the past 10 years, Paul has been researching best practices strategic resource allocation in higher education, presenting at international conferences, and co-founded ABC Insights, a premier higher education benchmarking consortium that was acquired by HelioCampus.  Over the past 24 months, Paul has authored 22 articles in the Chronicle of Higher Education and InsideHigherEd on strategies for change in higher education for surviving the COVID crisis and positioning universities for the long-term (over 500K views/downloads).  He has also conducted many strategic planning projects and board retreats for universities, not-for-profit entities (including the Marines), and corporations (including The Biltmore Estate).  He has written two best-selling books on team problem-solving (The McKinsey Mind and The McKinsey Engagement) and is an award-winning teacher of strategy and consulting for undergrads, MBAs, and Executives.  He created a year-long board workshop series for AGB.