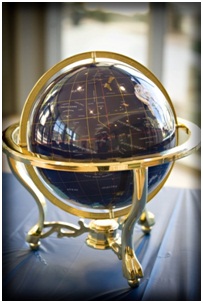 2023 Academic WorldQuest Competition
A Project of the World Affairs Council of the Desert
DATE AND LOCATION
Thursday, Feb. 2, 2023 from 5:30 to 8:30 p.m.
Indian Wells Theater, CSUSB Palm Desert Campus
37-500 Cook St., Palm Desert
Teams are expected to arrive by 4:00 p.m.
Academic WorldQuest 2022-23 Categories
The categories for this year's AWQ National Competition have been updated by the World Affairs Councils of America, with input from member World Affairs Councils across the country, to reflect several of the most critical global and U.S. foreign policy issues.
Topics for the local competition in the Coachella Valley include:
Battle of the Century: Autocracy vs. Democracy
Current Events
Economic Sanctions – A Double-Edged Sword
Great Decisions
The Future of Supply Chains
Pledging a Team
Submit the entry form on or before Friday, Dec. 16, 2023 by completing this Google Form. There is no fee to pledge a team. Each high school may enter one team. If you have any questions, please reach out to Michael Karp.
Qualifying for AWQ Competition: Rules and Regulations
A team consists of four (4) Primary Teammates who are currently high school students (freshman – senior year). No more than four players per team will be able to compete in the National Competition.
Teams may designate Alternate Teammates to replace one or more of the four Primary Teammates in the case of sickness or other circumstances which would prevent a Primary Teammate from competing in the National Competition. Please note that local Councils may be unable to send Alternate Teammates to the National Competition. Teams of fewer than four students are allowed to compete, but this is strongly discouraged. Teams at the National Competition must have 4 students.
If the winning team from a local competition is unable to compete in the National Competition and has no Alternate Teammates, the second place team may compete in its place. The winning team of our local competition will be invited to compete at the flagship education program of the World Affairs Councils of America in April in Washington D.C.!
How to Play
The Academic WorldQuest competition is a contest between 4-person teams, each representing a high school. Teams compete by answering multiple-choice rounds of questions. A full competition is 50 questions, with 5 rounds of 10 questions per round.  Each team must submit a single answer to each question. The team with the highest number of correct answers after 5 rounds wins.
Contest Questions
Questions will have four multiple choice answers. Questions will be projected on a screen and will be read aloud by a moderator. One student on each team will submit the team's answer using the MyQuiz platform. Each team will be provided a laptop the day of the competition. Please note that each team must designate one student to be the official answer selector for the team. Teams will have 45 seconds to discuss each question and select their answer. All questions will be drawn from the sources listed in the Study Guide.
Special Features & Awards
Scholarships will be awarded to each student on the top three teams: 1st Place $300, 2nd Place $200, and 3rd place $100. Special awards will be given to teams for Most School Spirit and Most Improved.
AWQ Local Study Guide
The Academic WorldQuest Study Guide has been prepared by the World Affairs Councils of America. Questions for all the above categories are drawn from the resources included in the AWQ Study Guide.
2023 Competition Forms
Unless otherwise noted, please note that all forms are due by Jan. 6, 2023 at the latest. Please submit them at your earliest convenience.
2023 Online Entry Form (Due December 16)
2023 WorldQuest Recruitment Flyer
2023 WorldQuest Release of Liability Form
We encourage you to go to World Affairs Council of the Desert website to view testimonial videos of past WorldQuest competitors.