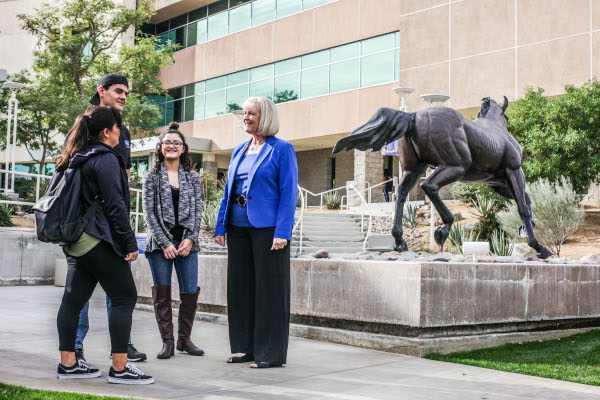 PAWS Radio was the notion of Dean Sharon Brown-Welty after meeting with a group of eager students, wanting to see more opportunities at the Palm Desert campus, to learn about about…media. The Dean agreed, and under engineer Cary Tyler, early installation of the studios began in September of 2017. In January of that year, broadcast veteran and media consultant Lacey Kendall came aboard to help with programming and student involvement. To great fanfare, Paws Radio began streaming worldwide in May of 2019. While providing the Coachella Valley with great music, local and world news, weather, and information on cultural and intellectual events, PAWS RADIO was created to do much more.
Here, college students from all disciplines now have the opportunity to participate in a hands-on experience in broadcasting, streaming technology, digital audio production, broadcast journalism, strategic social media production, public relations, media programming, digital marketing and media promotion. 
That's why they call PAWS RADIO…The Coolest Spot in the Desert!