Certificate in Hospitality Management Instructors
---
Course Instructors

| Course | Instructor |
| --- | --- |
| Hospitality Operations | Robert Ambrose |
| Digital Marketing Strategies | Melika Kordrostami |
| Revenue Management | Nadine Saikali |
| Human Resources Training and Development | Sandra Bleckman |
| Sanitation Safety | Michelle Zuppe |
| Customer Relationship Management | Lauren Bruggemans |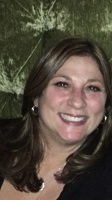 Michelle Zuppe, RD, MS, BS is a Registered Dietitian Nutritionist and Professor / Department Chair of the Culinary Arts and Hospitality Management programs at Brookdale Community College. Prior to entering academia, Michelle worked for the Marriott Corporation as the director of food service management.  An educator since 2007, she teaches a variety of in-person and online courses that include food safety and sanitation, nutrition and health, and international cuisine. Michelle is licensed by the American Dietetic Association as a culinary nutrition educator and she is  certified as a ServSafe Instructor and Proctor for the National Restaurant Association.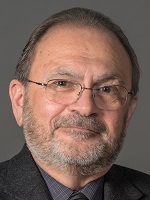 Robert Ambrose MS, BA is a casino/hospitality consultant, a former casino industry executive, university instructor and freelance writer.  His experience as a casino Vice President of Operations includes management operations, casino floor design, gaming equipment evaluation/purchase/installation, vendor relations, hiring, game analytics, budgets, development of integrated hospitality/casino property's, short-and long-term critical planning paths for single and multi-use, property design, and installation.  As a university instructor he designed and implemented a casino training lab at Drexel University. As an adjunct he taught at several universities such as: Rowan, Stockton, Fairleigh Dickinson and Drexel. Courses included: Casino Management, Casino Marketing, Casino Law, Gaming Legal Policy, Current Issues in Gaming, Gaming History, Hotel Operations, Research Project, Intro Tourism, Intro Hospitality, Hotel Room Division Management, Destination Resort Management, Security & Risk Prevention, Strategic Management & Leadership, Risk Management, and Customer Service. Bob Ambrose is frequently quoted on gaming and hospitality topics in the media and has authored and published numerous articles in trade publications such as: Global Gaming Business and Casino Life Magazine, where he holds the title of International Correspondent. He has interviewed industry executives, reported on gaming and hospitality industry trends, employee education, leadership and customer service initiatives. He is a former member of the Editorial Advisory Board for Casino Enterprise Management Magazine.  A career, oral interview with Mr. Ambrose is featured at the University of Las Vegas Library under the Slot Management Oral History Project Interview Series 2017. Excerpts are available in book form along with other industry executives in, Tales from the Slot Floor, By Dr. David G. Schwartz, released June 2018.  Mr. Ambrose resides in New Jersey.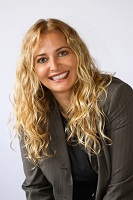 Sandra Bleckman, MAS, BA is Vice President of Foundation Development & Relations for Landmark Hospitality which operates restaurants and historic Inns and venues in New Jersey and Pennsylvania.   Formerly, she was the director of industry outreach and partnerships with the NJ retail, hospitality and tourism workforce initiative at Fairleigh Dickinson University that achieved more than $3 million in State funding.  Sandy in industry and government relationships, and employer/employee development and currently, she serves on numerous high school and community college advisory boards in hospitality and culinary arts. Her background as an educator includes teaching human resource management, sales and marketing and revenue management at the community college and university level. Sandy is certified in hotel industry analytics (CHIA designation).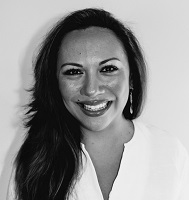 Lauren Bruggemans, MS, BA comes from a family of restauranteurs, entrepreneurs and activists.  Most recently, Lauren completed a graduate degree from the London School of Economics in Social Business & Entrepreneurship.  As Executive Director for the Sumba Hospitality Foundation in Sumba, Indonesia -recognized by the United Nations World Tourism Organization for Innovation in Tourism (January 2018)- the mission of sustainable tourism development was delivered by nurturing environmental awareness and cultural identity, while empowering local communities to enable responsible tourism. The foundation managed a full boarding hospitality and permaculture school for underprivileged youth, with a green eco-resort, providing vocational education, focusing on practical and soft skills.  Lauren's past hospitality experience includes as Food and Beverage Manager at a hotel resort in Jackson Hole, Wyoming and Catering Conference Manager at the Riviera Hotel in Palm Springs. Lauren has also worked at her family's restaurant, Le Vallauris, which has been operating in Palm Springs, CA for the last 48 years.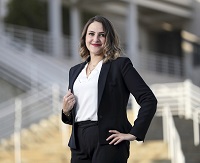 Dr. Melika Kordrostami is an assistant professor in the Marketing department. She has a Ph.D in Marketing from Iowa State University. She also has an MBA and bachelor's degree in industrial engineering. Before joining Academia, she worked in different multinational companies such as Nestle and Siemens. She has taught executive workshops in the areas such as change management and gender balance etc. Dr. Kordrostami has taught Marketing classes at Iowa State University and CSU San Bernardino such as Marketing Principles and Consumer Behavior. Her great passion towards empowering women led her to focus her dissertation on female power portrayals in advertising. Moreover, she is engaged in other research projects concerning consumer behavior, culture and consumption, emotion, and branding. She won the best "Three Minutes Thesis Presentation" at Iowa State University. Her research has been published in high impact marketing journals such as Journal of Marketing Management and Journal of Product and Brand Management.  In her free time, she enjoys working out, reading, movies, and discovering art exhibitions and galleries.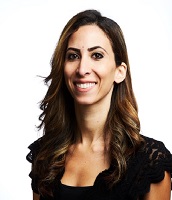 Nadine Sakali, MBA, BA was the regional director of operations responsible for the oversight of several hotels in the Los Angeles area.  Her experience includes managing international and regional brands such as Westin, Aloft, Four points, Hampton Inn, W hotels, and Vagabond hotels.  She has trained hotel general managers and staff personnel in the areas of leadership and team building, budgeting, forecasting, profit analysis, cost control, payroll and labor management.  Nadine has experience in sales and marketing, revenue analysis, property management and developing standard operating procedures. Her oversight resulted in revenue increases, reduced absenteeism and turnover and reductions in annual purchasing costs. Nadine enjoys finance, real estate and business law, and she is fluent in four languages.