Good News! The Liberal Studies Virtual Office is Open
We will continue to serve our student and community through the coming weeks by email, our website, as well as appointments and workshops via Zoom. Please email pals@csusb.edu using your official student email (ending in @coyote.csusb.edu) only! 
Mission Statement
'To serve as a model of transdisciplinary study that fosters student inquiry and learning using a breadth of intellectual approaches and knowledge to enable students to critically engage with our diverse and complex world and meaningfully contribute, with purpose, to the public good.'

Founding Philosophy
'Mussolini and the fascists made us understand that obedient human beings are dangerous human beings. When we decided to build a new society after the war we understood that we needed to have schools in which children dared to think for themselves, and where children got the conditions for becoming active and critical citizens.' -Renzo Bonazzi, Reggio Emilia's Mayor from 1962 to 1976
Did You Know.....
Liberal Studies students have a higher GPA than the university average.
Liberal Studies students complete more units per quarter than the university average.
Liberal Studies students graduate at a higher rate than the university average.
7.8% of CSUSB's undocumented student population are Liberal Studies majors.
71.2% of all Liberal Studies students are Hispanic- that's 13.2% higher than the university average.
Announcements/DeadlinesPAF Fall 2020 Deadlines (Main Campus)
Special Education: TBA
Multiple Subject: 
Monday, February 10, 2020
Monday, April 6, 2020
Monday, June 1, 2020
PAF Fall 2020 Deadlines (PDC)
PAF Winter 2020 Deadline
Multiple Subject: October 21, 2019
Coyote Update
In light of the changes being made to campus operations in response to COVID-19 our physical office in COE-114 is closed. The Liberal Studies team will be available to serve our students and community during the regular operating hours of 8:00am-5:00pm Monday to Friday. Please email pals@csusb.edu through your official student email (ending in @coyote.csusb.edu) only and include your full name, student ID, contact phone number, and a brief summary of your advising needs.  
The Teachers' Table
The Teachers' Table is a multimodal series of informal chats between emerging educators and established educators. 
Sept. 10, 2019
CSUSB President, Dr.Tomás D. Morales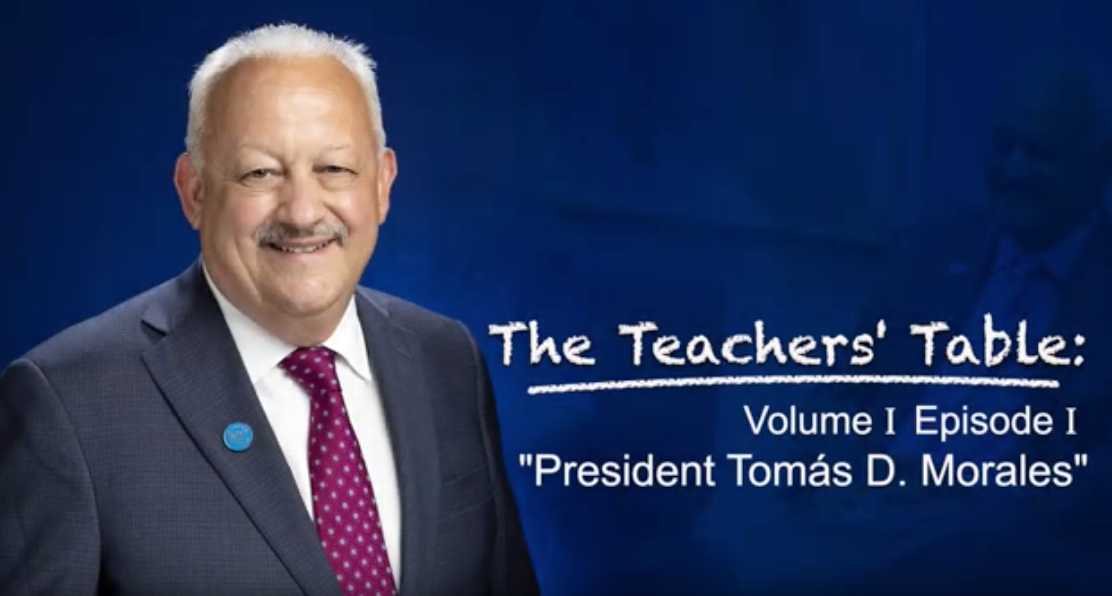 On September 10, 2019, in honor of Hispanic Heritage Month and Hispanic-Serving Institutions Week, CSUSB's first Hispanic President, Dr. Tomás D. Morales, sat down with a group of Liberal Studies students for the inaugural installment of The Teachers' Table.
Oct. 4, 2019CSUSB Golden Apple Award-winning Professor, Juan Delgado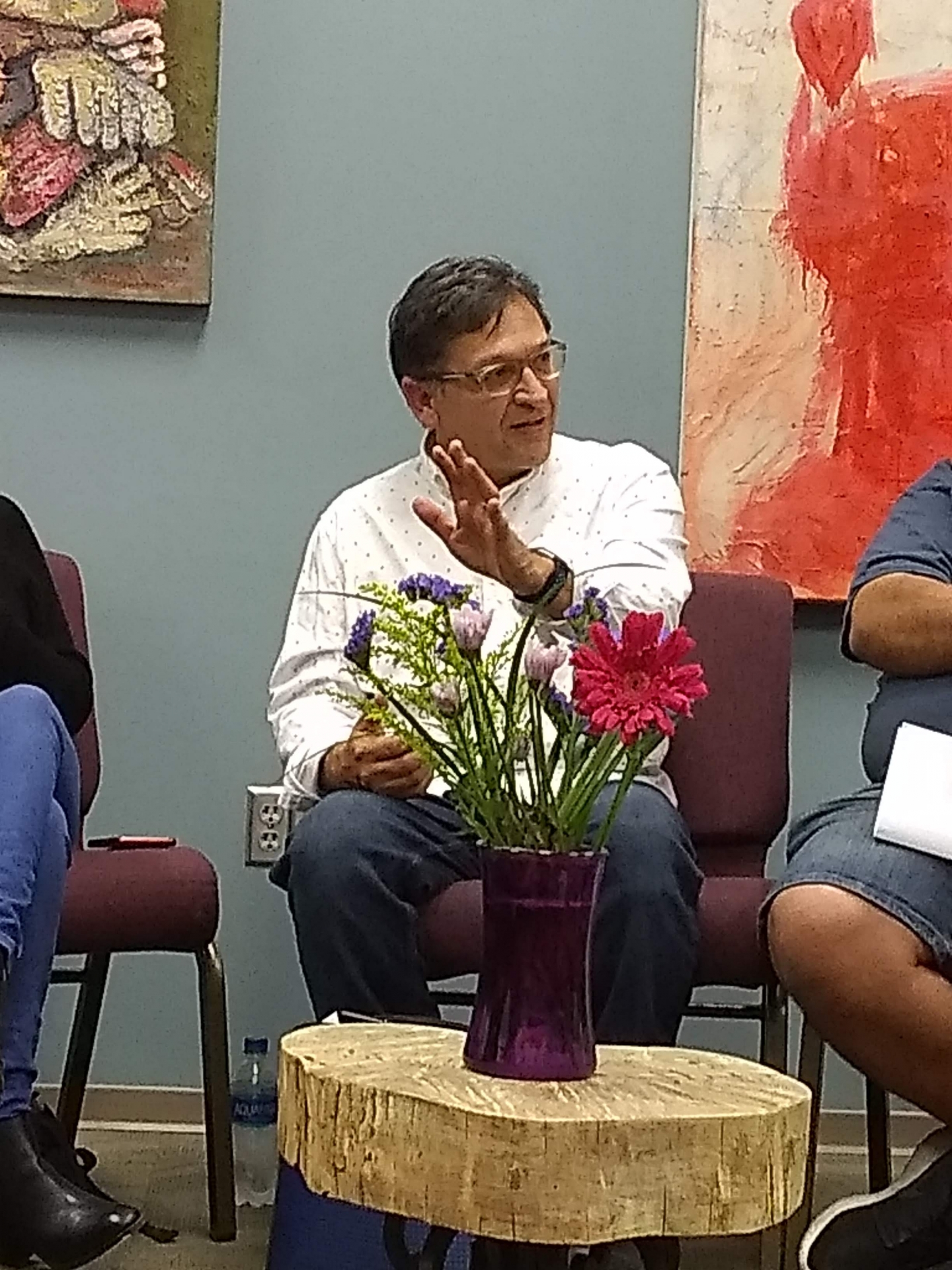 Coming soon.
Oct. 12, 2019
CSUSB College of Education Dean Emeritus,
Dr. Ernest Garcia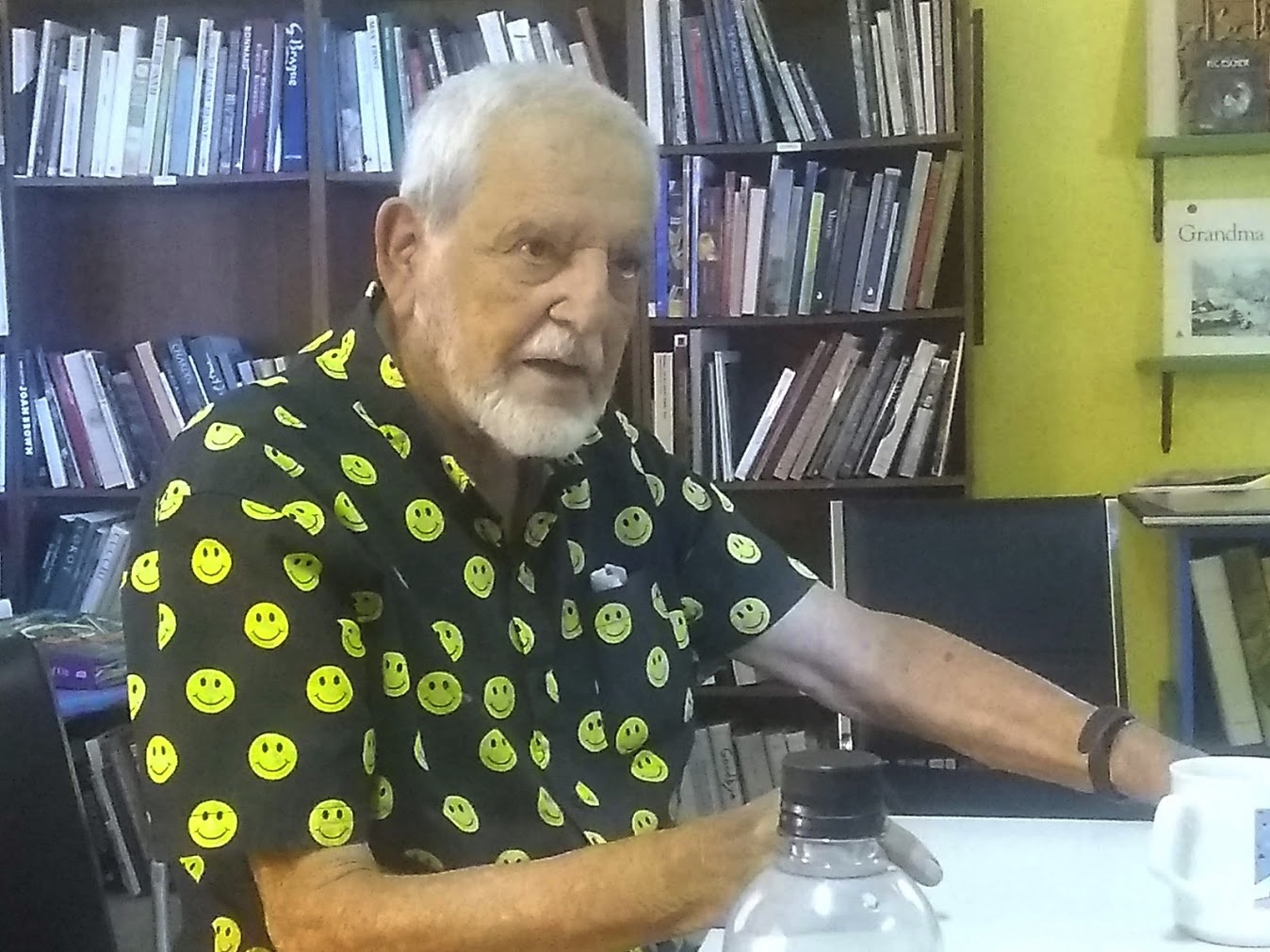 Coming soon.
Current Liberal Studies Students and Alumni in the News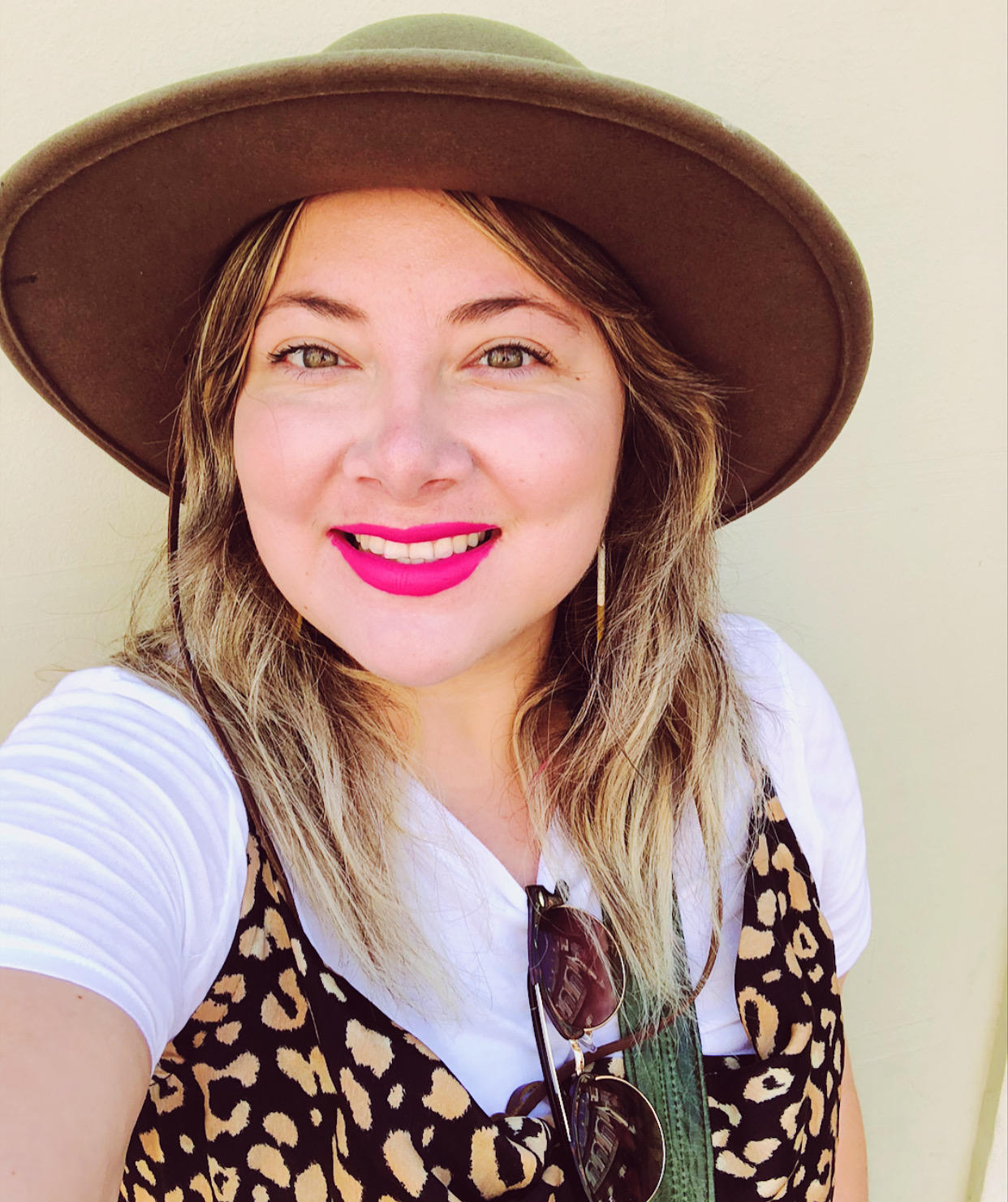 "Super excited about being featured, I loved my time at CSUSB it was the foundation of so much growth and learning for me as well as relationships that I still cherish." -Jessica Carillo
 
Riverside, CA - Jessica Carrillo was born in San Bernardino, CA. She graduated from CSUSB in 2017 with a Bachelor's degree in Liberal Studies (minor in Special Education). Jessica has served as a facilitator and educator across a broad spectrum of learners in the field of education ranging from preschool, k-12, and adults. She has worked in the non-profit sector for many years while completing both undergrad and graduate work, most recently with organizations such as S.C.I.P.P., Inlandia, Riverside Art Museum, and Glocally Connected, a local nonprofit organization that promotes community building in order to support the refugee population in southern California, the work resulted in its first publication in partnership with the Riverside Art Museum (RAM) and UCR.
Post-graduation Jessica moved to Riverside and began volunteering at the RAM. During this time she curated visual branding and media content to promote the Cheech, she also assisted in organizing community outreach + fundraiser campaigns for the Cheech Marin Center for Chicano Art, Culture & Industry (stated to open in 2020).Currently, Jessica teaches bilingual creative writing workshops for the Inlandia Institute and in 2018, she was accepted to the University of Redlands to pursue a Master in Education and Leadership. Most recently, Jessica co-founded (alongside Mariana Gomez and Cynthia Huerta,) Inland Mujeres, a creative collective based in Riverside CA. The mission for Inland Mujeres was to create a women-focused community made by womxn for womxn based within the Inland Empire. The idea was to inspire, connect and empower one another through creative workshops, local meet-ups + events and community activism that was inclusive, accessible and representative for womxn of color. Since launching Inland Mujeres in 2018, we have worked alongside other local artists, organizations, Institutions, and local businesses such as San Bernardino Valley College, Pavel Acevedo, Fritz Aragon, Cosme Cordova, Denise Cortes, Riverside Community Health Foundation, Riverside Community College, Consumption Collab, Homage Brewing, Tio's Tacos, Division 9 Gallery, Urge Pallet, Pain Sugar Gallery, Back to the Grind, KUCR, Riverside Latino Network, and the Life Arts Center. It's been amazing to see our collective thrive, and in 2019 we moved into our
first studio space in downtown Riverside, we also have collaborated with another artist on mural work in Riverside. The Inland Mujeres studio is now open every month for the Riverside Artwalk and features womxn artists from all over the Inland Empire.Jessica believes in the advancement of all womxn and the magic that occurs when we come together to create a brighter future for generations to come!#letsgrowjuntas is our slogan and we firmly believe anything is possible if we work to support one another!
---
Inland Mujeres:
---
Liberal Studies in Virtual Action
Coming Soon
P.A.L.S. Studio and Student Lounge Hours
Fall 2019
Monday: 8:00am-6:00pm
Tuesday: 8:00am-6:00pm 
Wednesday: 8:00am-6:00pm 
Thursday: 8:00am-6:00pm 
Friday: 8:00am-5:00pm
Winter 2020
Monday: 8:00am-5:00pm
Tuesday: 8:00am-5:00pm
Wednesday: 8:00am-5:00pm
Thursday: 8:00am-5:00pm
Friday: 8:00am-5:00pm
*Advising starts at 9:00am 
Spring 2020
Monday: TBA
Tuesday: TBA
Wednesday: TBA
Thursday: TBA
Friday: TBA 
Summer 2020
Monday: TBA
Tuesday: TBA
Wednesday: TBA
Thursday: TBA
*Please note, advising/mentoring registration ends thirty minutes before closing.