Joe Gutierrez | Office of Strategic Communication | (909) 537-3007 | joeg@csusb.edu
College education focus of CSUSB president's Super Sunday talk at area church

As part of the California State University's Super Sunday initiative on the importance of higher education, CSUSB President Tomás D. Morales will join fellow campus presidents, CSU system leaders and administrators in visiting more than 100 African American churches across the state.
Now in its 18th year, the CSU Super Sunday is partnering with Black and African American churches to talk about the transformational power of a college degree to an individual, their family and society specially for the African American community. This year's theme is Equity, Access, Affordability and Social Mobility.
Morales will speak at St. Paul African Methodist Episcopal Church, 1355 W. 21st St. in San Bernardino. The church service starts at 9:30 a.m.
CSUSB officials will also be speaking at
New Hope Missionary Baptist Church, San Bernardino, 9:30 a.m. – Rafik Mohamed, provost, vice president, Division of Academic Affairs

Ecclesia Christian Fellowship, San Bernardino, 10:30 a.m. – Robert Nava, vice president, Division of University Advancement

New Hope Missionary Baptist Church, San Bernardino, 9:30 a.m. – Robin Phillips, vice president, Human Resources

Immanuel Praise Fellowship, Rancho Cucamonga, 10:15 a.m. – Samuel Sudhakar, vice president, Information Technology Services

Life Church of God in Christ Church, Riverside, 8 a.m. - Paz

Olivérez, vice president, Division of Student Affairs
Since its launch in 2005, more than a million people have participated in this signature awareness event of the CSU's African American Initiative, which aims to increase the preparation, support, retention and degree attainment of Black and African American students. In 2021-22, more than 3,900 African American students earned CSU bachelor's degrees and more than 800 earned CSU graduate degrees.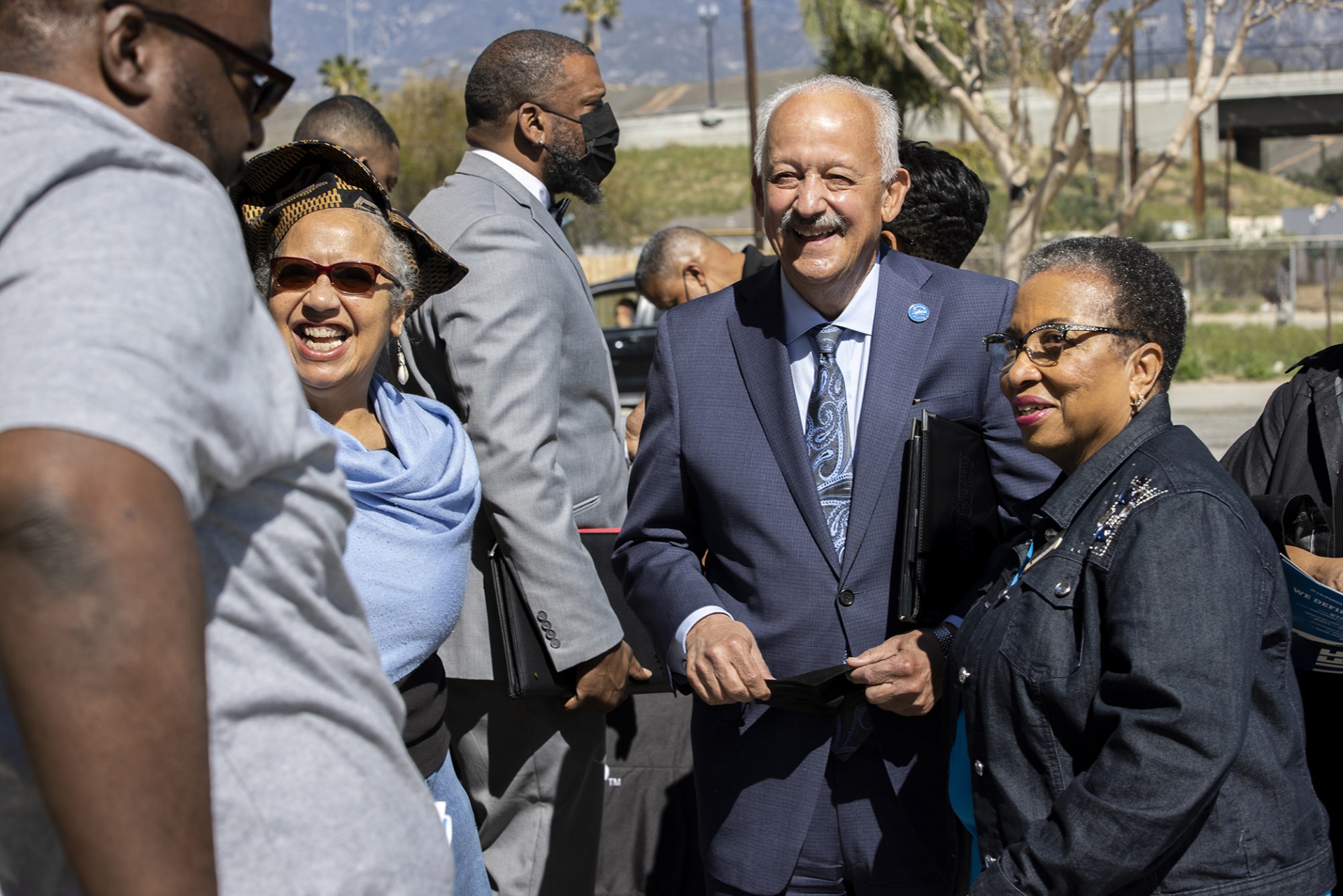 "Super Sunday seeks to empower African American youth and their families to start early on the path to college and to understand that a CSU degree is accessible, affordable, achievable and transformational," said Sylvia A. Alva, CSU executive vice chancellor of Academic and Student Affairs.
"Our 23 universities​ are committed to ensuring students in historically underrepresented communities have the resources and support they need to thrive, experience a sense of belonging, and achieve college and career success. As part of Graduation Initiative 2025, we are laser-focused on eliminating equity gaps and supporting Black and African American students in earning their degrees and making a lasting difference in our communities."
After Super Sunday services, outreach directors and staff will provide information on the CSU application and admission process, as well as scholarships and financial aid available to Cal State students.
With 23 universities across California, the CSU offers more access to diverse higher education pathways than any public university system in the United States. Nearly one-third of CSU students are the first in their family to earn a degree, more than half are from traditionally underrepresented communities and nearly half of undergraduates receive the Pell Grant. And, more than half of CSU bachelor's recipients in 2021-22 graduated with zero student debt.