Joe Gutierrez | Office of Strategic Communication | (909) 537-3007 | joeg@csusb.edu  
Talk with contemporary artist Taylor Moon Castagnari to be held at RAFFMA
Taylor Moon Castagnari, Cal State San Bernardino assistant professor of art and design, will speak about how she uses visual metaphor to encourage new ways of seeing during an artist talk at the Robert and Frances Fullerton Museum of Art (RAFFMA) at Cal State San Bernardino. The talk is free and open to the public, and will take place on Thursday, Nov. 17, from 5-6 p.m.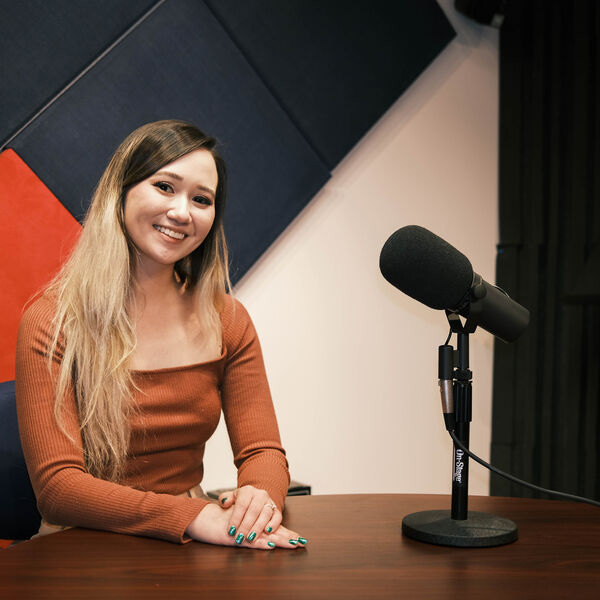 Moon Castagnari will discuss her exhibition, "The Drive-Thru Nation," which is currently on display at RAFFMA. Utilizing large scale graphics, video and digital imaging, this exhibition investigates how the spectacle of fast-food signage, carnival lights, highway noticeboard, casino signs and billboards each represent their own subcultures and populate the sky like colorful waving flags. By reimagining these signs as flags, Moon Castagnari explores our troubling relationship with corporate America and consumerist culture. 
Those who attend the talk will also learn how Moon Castagnari connects unlike ideas and brings to life the marginalized voices of those around her. By employing poetry, animation and digital illustration, her works allows viewers to process their own identity, struggles and experiences in ways that words alone cannot.
Please RSVP here to attend Moon Castagnari's artist talk.
Her artist talk will also be streamed live on YouTube. You can watch it here.
Moon Castagnari's installation, "The Drive-Thru Nation," will be on display at RAFFMA until Dec. 3, 2022.
About Taylor Moon Castagnari
Taylor Moon Castagnari is a contemporary artist and an assistant professor of art and design at Cal State San Bernardino. She received her MFA in art from the University of Oxford's Ruskin School of Art.
Previously, Moon Castagnari was an assistant professor of graphic design at Missouri Southern State University. While there, she was invited to teach internationally in Sweden, and was selected as an artist speaker for the Caribbean Developers Conference in Punta Cana, Dominican Republic.
An alumna of UC Santa Barbara, Moon Castagnari has exhibited at the Santa Barbara Maritime Museum; the Art, Design, and Architecture Museum in Goleta; and the Glass Box Gallery in Isla Vista. Her work is on permanent display within UCSB's anthropology department.
Moon Castagnari's primary medium is poetically narrated animations.
About RAFFMA
The Robert and Frances Fullerton Museum of Art, nationally accredited by the American Alliance of Museums, houses a collection that includes Egyptian antiquities, ceramics and contemporary art. Located at Cal State San Bernardino, RAFFMA hosts 10-12 temporary exhibitions a year and presents one of the largest public displays of ancient Egyptian art in Southern California.
General admission to the museum is free. Suggested donation is $3. Parking at Cal State San Bernardino is $3-6 per vehicle, depending on duration ($3 on weekends).
RAFFMA Hours
Monday – Tuesday: 10 a.m. - 5 p.m.
Wednesday – Thursday: 10 a.m. - 6 p.m.
Saturday: 11 a.m. - 3 p.m.
Closed Friday and Sunday
Visit the RAFFMA website for more information.