CSUSB staffer appears as one of the final guests on the 'Ellen DeGeneres Show'
Reneisha S. Wilkes, coordinator of the Renaissance Scholars Program at Cal State San Bernardino, appeared as a guest on one of the final episodes of "The Ellen DeGeneres Show," which is ending its run after 19 seasons.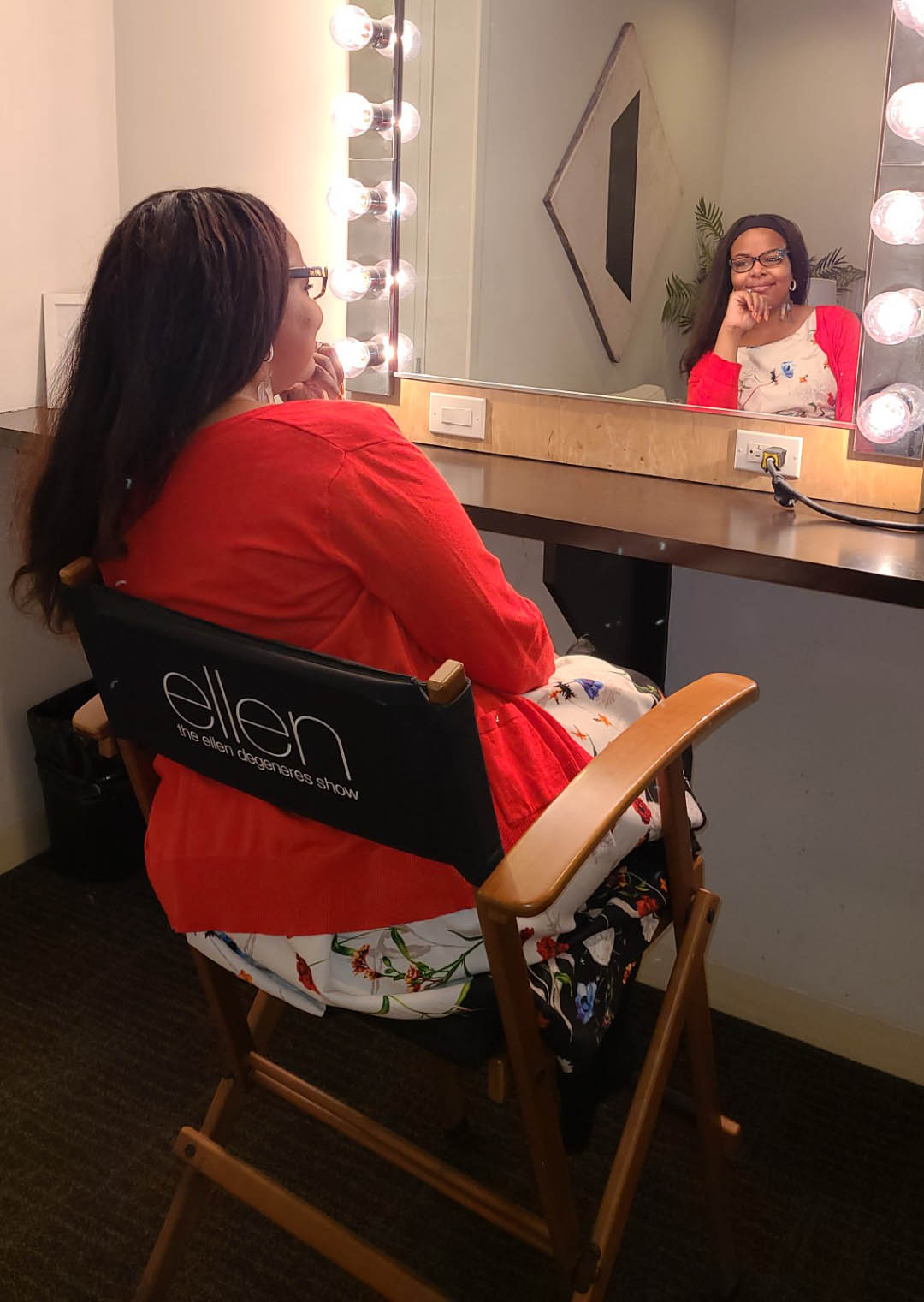 Reneisha S. Wilkes waits in the dressing room of the "Ellen DeGeneres Show."
Wilkes said the program was taped on April 27. It aired on May 25, the next-to-last show. The segment that included Wilkes can be viewed online at Ellentube.
Wilkes will appear as one of The Lucky 13, which the program described as "a group of friends who all met on the show during Season 13. They have stayed in touch throughout the years, have been on the show together a handful of times, and have continued to give back to the community."
Wilkes said she "was not only featured in the segment reel, but also invited on stage to talk about my community service efforts and continuation of service as a legacy tribute to Ellen."
In one of Wilkes' first appearances, where she talked about her philanthropic work in the community, DeGeneres surprised her with a check for $10,000 and a new car. On the May 25 show, DeGeneres presented each of the Lucky 13 $10,000 to "pay it forward." from the philanthropic group TisBest.
Wilkes said she has been interviewed on the show a total of 10 times and been on the show 16 times.
Wilkes attended CSUSB in 2004-2007 as a biology major, then transferred to Cal Baptist University when she earned a bachelor's degree. She later joined the university in 2016 working in the Office of the Vice President for Student Affairs.