Joe Gutierrez | CSUSB Office of Strategic Communication | (951) 236-4522 | joeg@csusb.edu
PDC lecturer brings her expertise to the classroom
Lacey Kendall is a radio expert who continues to bring her knowledge to CSUSB students as a communication studies lecturer. With more than 40 years of radio experience, Kendall managed CSUSB's Coyote Radio before launching and managing PAWS Radio on the CSUSB Palm Desert Campus.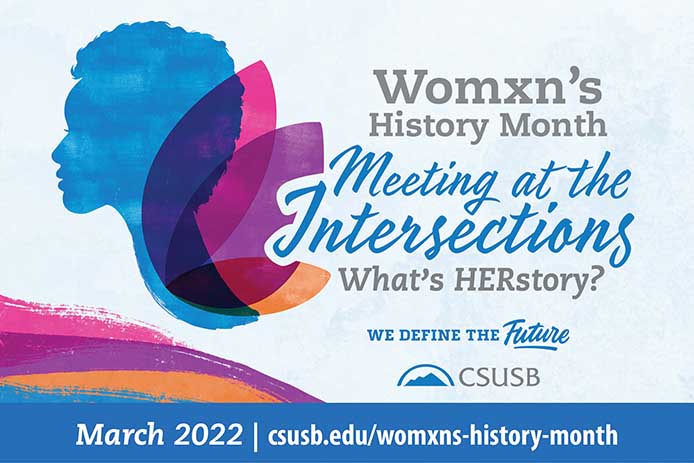 She also remains active in the industry as a radio announcer at KCAL.
Kendall, who earned her master's in communication studies from CSUSB in 2010, has a passion for mentoring students and strives to give them as much hands-on experiences as possible, with several of her past students going on to careers in broadcasting and media.
CSUSB is celebrating Womxn's History Month with the theme "Meeting at the Intersections: What's HERstory?" The term "womxn" is used as an objection to the patriarchal idea that womxn are an extension to men and the inclusion of all womxn go beyond just cis-women.