Mike Singer | CSUSB Office of Strategic Communication | (760) 341-2883 ext. 78107 | msinger@csusb.edu
Grand opening event held for Palm Desert iHub
A grand opening event for the new Palm Desert iHub was held on Nov. 17.
The new digital iHub is a collaboration of the city of Palm Desert, the Coachella Valley Economic Partnership and Cal State San Bernardino, and will feature university programs in cybersecurity, hospitality management and entrepreneurship.
Invited guests from various community organizations, including members of the CSUSB leadership team, were in attendance and CSUSB President Tomás D. Morales provided remarks.
"The addition of these three state-of-the-art programs will greatly enhance our Palm Desert Campus and give our students much needed experience and opportunities that will help them after graduation as they start their careers," said Morales.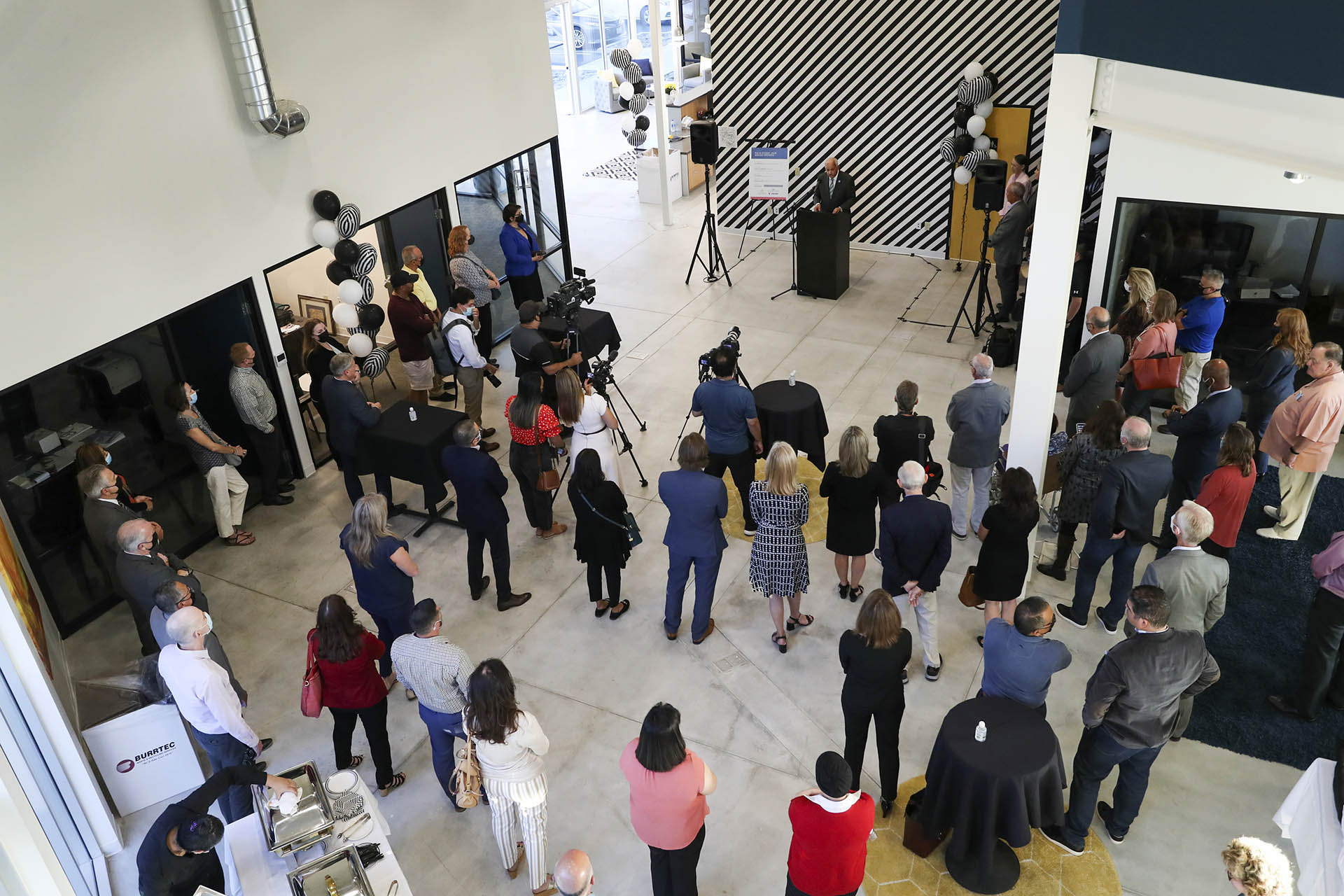 "Our expansion to the Palm Desert Campus is another part of our efforts to tap hidden talents and help solve the national cybersecurity workforce crisis," said Tony Coulson, a professor of information and decision sciences and executive director of CSUSB's Cybersecurity Center. "This program will help improve the pipeline of critically needed cyber skills coming from the Coachella Valley."
Director Mike Stull said the School of Entrepreneurship and the Inland Empire Center of Entrepreneurship "are all about facilitating, inspiring, and helping prepare that next generation of entrepreneurs that are going to change the way we live and work in the Coachella Valley, and the iHub has that similar mission."
Stull added, "Through the Center for Entrepreneurship, we offer co-curricular programs that expose students through experiential learning – what it's like to create a business, what it's like to get up and pitch to investors."
Matthew List, a graduate student in the School of Entrepreneurship at CSUSB, said he's working to get an app off the ground that he developed as part of his program, which aims to help get the homeless the help they need to get off the streets.
The CSUSB Palm Desert Campus is committed to bringing innovative and in-demand programs to the Coachella Valley and increasing its capacity to serve the students of this region.