CSUSB Department of Theatre Arts returns with 'The House of Trials'
The CSUSB Department of Theatre Arts' long-awaited return to live theatre is finally near! "The House of Trials," originally "House of Desires," written by Sor Juana Ines de la Cruz, translated by David Pasto, and directed by CSUSB assistant professor Kristi Papailler, will open Friday, Nov. 12.
Written well ahead of its time by one of the few female playwrights of the age, this 17th century romantic farce is a wild tale involving a brother and sister ensnared in a lover's quadrangle!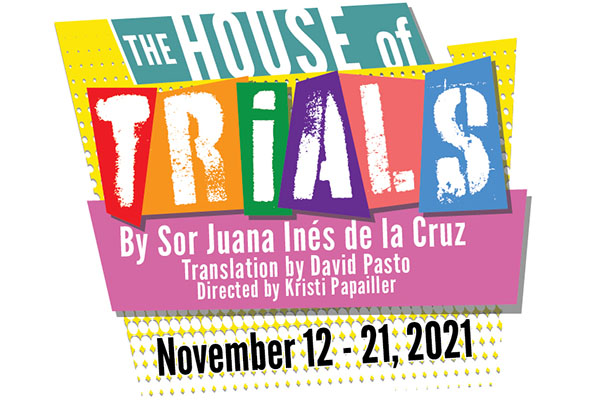 It's the summer of 1992, when siblings Doña Ana and Don Pedro relocate to Beverly Hills for a new business opportunity. Immediately after arriving, Ana falls for Don Carlos, who plans on marrying Doña Leonor, who just happens to be the new object of Pedro's affections! But then there's Don Juan, Doña Celia, and Castaño just where do they fit in? Whispers of love in the dark, broken hearts, mistaken identities, and raucous martial arts battles abound in this blend of melodrama and farce set in the era of grunge.
"The House of Trials" kicks off the Barnes Stage season Nov. 12, 13, 18, 19 and 20 at 8 p.m. and Nov. 14 and 21 at 2 p.m.
Individual and season tickets can be purchased from the CSUSB Theatre Arts Box Office, or online at theatre.csusb.edu. Subscriptions range from $20 to $50, with individual tickets at $6 for students and children under 17; $12 for faculty, staff, senior citizens and military; $15 for adults.
Performances take place in the Ronald E. Barnes Theatre on the CSUSB campus. Parking at CSUSB is $6 Monday-Friday and $3 on the weekend.
Masks are required while on the CSUSB campus.
All production dates and times are subject to change to coincide with any health and safety guidelines established by the CDC.
Follow the CSUSB Theatre Box Office on its Facebook account  for the most up-to-date information.
For additional information, please contact the Theatre Box Office at (909) 537-5884 or theatrearts@csusb.edu.