CSUSB College of Education hosts Doctoral Alumni Reception and Mixer on Oct. 16
The Educational Leadership Doctoral Program at Cal State San Bernardino's College of Education will host a Doctoral Alumni Reception and Mixer from noon-3 p.m. Saturday, Oct. 16, at the Santos Manuel Student Union, Room 106B.
The event, part of the university's Homecoming celebration, is an opportunity for doctoral alumni and our doctoral community to reconnect, network and celebrate the transformational change they are making in the Inland Empire and beyond.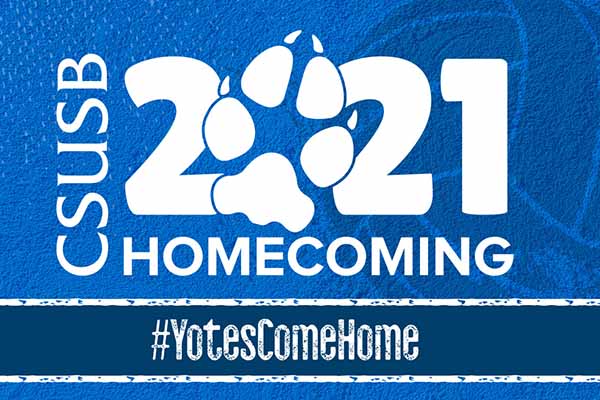 Cherina Betters, a member of the program's Cohort 9 and chief of Equity and Access at San Bernardino County Superintendent of Schools, is the alumni speaker who will share her presentation, "Count It All Joy!"
Also scheduled to make presentations are Robert Nava, CSUSB vice president of Advancement; Shari McMahan, provost and vice president of Academic Affairs; and Pam Langford, associate vice president for Alumni, Government and Community Relations.
Transformational Change Award recipients will be announced and 2021 Medallions will be presented to the program's recent graduates.
The celebration will also include music by Mariachi Generacion Musical.
Attendees can park in Lot N, which will be complimentary; please refer to the online campus map.
We will be requesting all guests to follow campus protocols for COVID-19 on the day of the event including daily health screen, wearing a mask while on campus and providing contact information including name, phone number and email for event registration. Learn more about COVID-19 protocols at the Return of the Pack website.
CSUSB Ed.D. alumni who have not yet RSVP'd for the program may do so online. Please complete this Qualtrics survey to RSVP for the event.
For more information, contact Audrey Baca Lopez (Ed.D. Cohort 10), Ed.D. program specialist, at audrey.baca@csusb.edu.