TEDxCSUSB will be livestreamed on YouTube
Cal State San Bernardino will host a TEDxCSUSB conference virtually this year. The event, which was originally scheduled in 2020, was rescheduled due to the COVID-19 pandemic. The TEDxCSUSB speaking event will have the theme "Defining the Future" and will be streamed on YouTube Monday, June 7, at 1 p.m.
The event is hosted by CSUSB's College of Arts and Letters Department of Communication Studies. The planning committee includes CSUSB communication studies graduates Francisco Rodriguez and Rebekah Waddell, along with Office of Strategic Technology Initiatives staff Lisa Brown, project coordinator, and Chris Bradney, director. TEDxCSUSB was also made possible to be held virtually thanks to efforts from CSUSB's Academic Technologies and Innovation videography team James Trotter, Jaquai Patterson, Dmitriy Asakhov, Christine Fundell, Berenice Chavez, Karina Rodarte, Patrick Christopher Klein, and Jesse Quinonez.
TEDxCSUSB 2021 will feature topics such as navigating education in a post-pandemic world, perseverance and self-love, diversity in the classroom, social justice and more. Speakers include members from the CSUSB students, faculty and staff, and members of the Inland Empire community.
TEDxCSUSB's "Defining the Future" speakers are: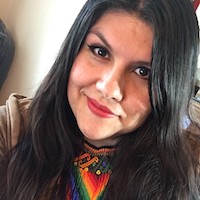 Liliana Conlisk Gallegos
In her own words: "Uncivil disruptor who doesn't know her place. As an Optimus Prime Trauma Transformer con lengua de machete, I cannot help but experiment with EVERYTHING including art, virtual reality, and all forms of media. With the goal of advancing the certain decolonial turn, my live, interactive media art production and rasquache performances generate culturally specific, collective, technocultural creative spaces of production that reconnect Chicana/o/x Mestiza Indigenous wisdom and conocimiento to their ongoing technological and scientific contributions, still currently 'overlooked' through the logic of the decaying Eurocentric project of Modernity. As a transfronteriza (perpetual border crosser), the current limited perceptions of what research, media, and technology can be and do are like a yonke (junkyard), from which pieces are upcycled and repurposed to amplify individual and collective expression, community healing, and social justice. I am a performer of research, a translator, a filter that collects, isolates, and exposes supremacist formats while finding a way to design hubs to compile digital and analogue collections of designs, expressions, and realities a nuestro modo."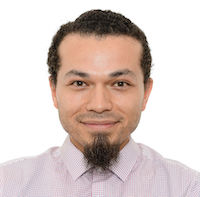 Eloy Garcia
Eloy Garcia is the creator and host of LPDcast, a podcast that provides skills, habits and resources for the leadership, personal and professional development of first-generation students, people of color, and the LGBTQIA+ community. He is currently studying organizational communication, gender and sexuality studies, and Native American studies at CSUSB. Garcia is currently writing his first book titled, "Perseverance Pays Off: Skills and Habits for First - Generation Students to be Successful in Life and Higher Education," which is inspired by the work he does on LPDcast. He is the current president and co-founder of the LGBTQIA+ student organization at CSUSB called The Pride Pack, and enjoys working at Coyote Radio station. He plans to continue writing, working in radio and studying to become a professor of communication and LGBTQ studies.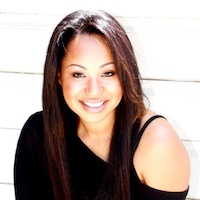 Nadiyah Herron
Nadiyah Herron is a college educator of communication/media studies with several colleges in the Los Angeles area, as well as a national online university. She maintains a master's degree in strategic communication, a minor in sociology, a bachelor's in English, and attended Pepperdine University, National University and the University of California, Riverside. She has extensive experience in the field of media/communication. Herron has hosted, written, been a guest, or worked in production for the following networks/media outlets: TBN, TBN Salsa, WAM, E! Entertainment Television, ABC 7 Eyewitness News, Marriage.com, Huffington Post and NBC Universal (training only). Herron is a member of Alpha Kappa Alpha Sorority Inc. She has been married for over a decade and values her Christian faith. Currently she is working on bringing her groundbreaking documentary, "We Rise," to the screen. "We Rise" is about the strength and resiliency of Black economics like it has never been told before, in the shadow of structural racism, backed by legislative policy, and how it has generated clear and persistent inequities in economic well-being among Black Americans, violating the fundamental principles of capitalism, a free labor market, and the American dream. Herron dedicates much of her time to causes involving foster youth, victims of abuse and childhood abuse, and issues effecting Black people in America and traditionally underrepresented communities around the globe.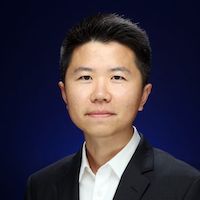 Yunfei Hou
Yunfei Hou is an associate professor in the School of Computer Science and Engineering at CSUSB, and associate director at the Leonard Transportation Center. He received his Ph.D. from the Department of Computer Science and Engineering, University at Buffalo, SUNY in 2016. His current research interests include applications in transportation cyber-physical systems, and data and information analysis for transportation engineering. Recent projects span areas such as vehicular sensing in smart cities, traffic management with connected vehicle technologies, and transportation cybersecurity.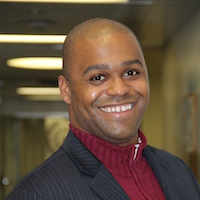 Larry R. Hygh Jr.
Larry R. Hygh is a lecturer and the internship coordinator in the communication studies department with an emphasis in strategic communications at CSUSB. Prior to CSUSB, he was the senior communications manager for the Black AIDS Institute, the only national HIV/AIDS think tank focused exclusively on Black people. Hygh spent 20-plus years as the chief communications officer for The United Methodist Church in five different regional offices in the United States, and the international mission agency when it was based in New York City. He earned an Ed.D. in organizational leadership from Pepperdine University, and a M.A. in mass communications and a B.A. in radio/television from Stephen F. Austin State University. Hygh describes himself as a "fun and adventure enthusiast" who is a foodie and loves to travel. He has traveled to six of the seven continents, 29 countries, and 45 of the 50 U.S. states. Visit him at LarryHygh.com.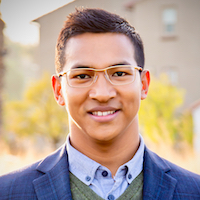 Sailesh Maharjan
Sailesh Maharjan was born in Kathmandu, Nepal, ordained as a Theravadin Buddhist monk at the age of 12 and lived in various Buddhist monasteries across Nepal, Sri Lanka, and United States for 16 years. He wase educated in Buddhist studies, including mindfulness, insight, and loving-kindness meditation. Maharjan received the highest degree (Royal Pandita Award, Sri Lanka, 2011) in ancient Buddhist languages, including Pali (the language spoken by the Buddha), Sanskrit (the language used to record Mahayana Buddhism), and Sinhala (prominent language used in interpreting Buddhist literature), all of which are necessary to accurately understand and interpret ancient Buddhist texts. He provides online mindfulness practice and Dhamma lectures to adults and youth at various Buddhist centers throughout Southern California. Maharjan graduated with a bachelor's in psychology from the University of Peradeniya, Sri Lanka, and master's degree in Clinical Psychology from CSUSB. His research interests include applications of mindfulness and Buddhist psychology in clinical and nonclinical settings.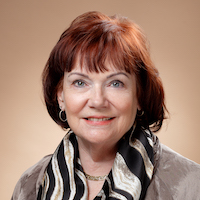 Mary Anne Schultz
In 45 years of professional nursing, Schultz has served as a staff registered nurse in hospitals, a nurse educator in the California State University system, a nursing administrator, including former department chair, and a consultant in private industry. Beginning with an associate degree, the credentials Schultz has obtained in nursing are a baccalaureate degree (University of Cincinnati, 1979), a master's in medical-surgical nursing/nursing administration (Case Western Reserve/Frances Payne Bolton School of Nursing, 1984), and a doctoral degree (UCLA, Nursing Economics/Health Systems, 1999). A master's in business administration (MBA, 1991) complements her experience in the service field. Publications include articles of data­ based investigations as well as those addressing strategic planning in health care, a proposed conceptual framework for nursing research and diffusion of Precision Health concepts into curriculum. She has received numerous awards for scholarship, research, leadership, and writing. She recently completed a health informatics certificate program from the University of California, Davis. In March 2020, she received an appointment from Gov. Gavin Newsom to serve as the first and only registered nurse on the California Initiative to Advance Precision Medicine (CIAPM). She also chairs a CMS-backed committee, PACIO (Post-Acute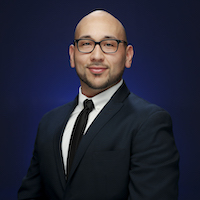 Arcky Vielm
In his own words: "My name is Arcadio Vielma, but I go by Arcky, and I am a Father, Husband, Veteran, and MBA Cybersecurity Focused graduate with five years of experience within cybersecurity. I graduated from California State University San Bernardino in 2018 with a Bachelor of Science in Information Systems and Technology - Cybersecurity Intelligence. I will be graduating this May with my master's degree. While in my MBA program, I was selected for the National Science Foundation Cybercorps Scholarship for Service and became an MBA Student Ambassador. Additionally, I was nominated as the President of the Cyber Intelligence and Security Organization (CISO), cybersecurity club at CSUSB for the 2020/21 academic year. Also, during my time, I have earned the CSUSB Gold Level President's Volunteer Service Award, MISSA's 25th annual Information Technology Competition 1st place award, and four cybersecurity industry-recognized certifications. I am proud to have been the creator of the CISO Cyber Mentorship Program and for my volunteer service with the Cybersecurity Center in helping to teach over a thousand girl scouts over the years ranging from middle to high school about cybersecurity."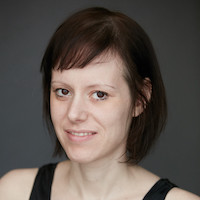 Flannery Wilson
Flannery Wilson has a Ph.D. in comparative literature from the University of California, Riverside. She teaches French, Italian and visual media, and works part-time as an actress. Her book on Taiwanese cinema can be found on Amazon.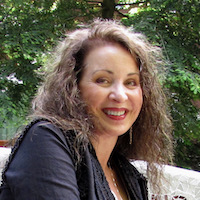 Lorraine Hedtke
Lorraine Hedtke, MSW, ACSW, Ph.D., is a veteran narrative therapist who has turned the world of modern-day grief psychology completely upside down. She specializes in working within a post-structural, narrative therapy frame with people who are dying as well as with families after a loved one has died. Hedtke is a professor and coordinator at CSUSB in the master's counseling program and the proprietor of The Fabula Center for counseling and training in Redlands (website: www.rememberingpractices.com). Hedtke's publications have appeared in numerous professional journals and magazines and she is the author of several books about grief. Her children's book, "My Grandmother Is Always with Me, (2nd Ed)," is written with her child, Addison Davidove. Her book, "Breathing Life into The Stories of the Dead: Constructing Bereavement Support Groups," outlines an innovative and practical model for practice. She, along with John Winslade, co-authored two books on the topic: "Remembering Lives: Conversations with The Dying and The Bereaved," and "The Crafting of Grief: Constructing Aesthetic Responses to Loss." She regularly consults and presents virtually and in person around the world on how to create life and love affirming conversations with people who are dying and people who are living with grief.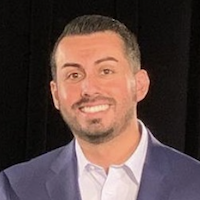 Anthony Castro
In his own words: "I am a tenured mathematics professor at San Bernardino Valley College and an alumnus of CSUSB. I received my bachelor's in mathematics with departmental honors and a presidential letter of excellence for maintaining a 4.0 in all my upper division mathematics classes my senior year. I received my master's in applied mathematics from UCR. I enjoy sharing the beauty of applied mathematics with my students and creating a love for the subject."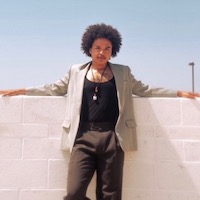 Alijah Jenkins
Jenkins wrote: "I am a 19-year-old adventurous, outgoing, and open-minded person, who values kindness, compassion and love. Many of my friends would say I'm wise beyond my years, I say life has gifted me with valuable learning experiences. I believe we deserve all that we strive for, and we have so much responsibility over our own lives. I use each day as an opportunity to obtain all that I want from this experience. If I could tell someone one thing, it would be to live the life you have deeply with a kind presence."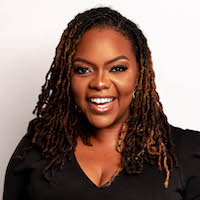 Jaquet Dumas
Jaquet Monique Dumas, Ph.D., is committed to educating those around her. She has served as a classroom teacher for over ten years, BTSA coach for new teachers, principal and full-time faculty in a master's program for teachers. Her research agenda is dedicated to finding ways to best serve African American students and their families. After years of being committed to serving in urban schools, she could not settle for what our public school system could do alone. Her latest endeavor is pioneering Black Schooled, a non-profit organization that provides supplemental education and resources for African American students grades 4-8. Her hope is that our community can come alongside families and traditional education settings to win in academics, business and life like we have never seen before.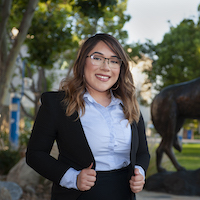 Graciela Moran
Graciela Moran is a 23-year-old first-generation Mexican woman and college student. She is the daughter of Alicia and Antonio Moran immigrants from Colima, Mexico, and resides in Fontana. She is a fifth-year student at CSUSB pursuing a B.A in global studies. Moran is the student body president and CEO of the Associated Students Inc., the student government at CSUSB. She is the fourth woman in seat in the past two decades. Moran has transformed what it means to be a student leader, leading with love and striving to radicalize higher education. She advocates for students on a local, state and federal level, making sure the community is heard. She is a governing member at the California State Student Association (CSSA), CSSA's Southern Regions Civic Engagement Officer. She is also a recipient of the Minerva Scholarship established by WICL, with members from the California Legislative Women's Caucus. She is an international and national award-winning member of CSUSB's Model United Nations program with the HRC, WHO, ECOSOC and UNDP, with her work focusing on human rights in developing countries and underrepresented communities. She also is a researcher for CSUSB's Center for the Study of Hate and Extremism and independently working on her senior honors project, "Factors Influencing Women to Join Violent Political Movements." Although these are a couple of her accomplishments, she began her work advocating for women's rights and survivors of sexual assault as she believes that the work is not done yet. As Moran has survived cancer in her undergraduate career and is a sexual assault survivor, she plans on pursing her master's in public administration or public policy in the fall 2021 semester to continue the work for equitable rights in the San Bernardino County and radicalize higher education.
In the spirit of ideas worth spreading, TEDx is a program of local, self-organized events that bring people together to share a TED-like experience. At a TEDx event, TEDTalks video and live speakers combine to spark deep discussion and connection in a small group. These local, self-organized events are branded TEDx, where x = independently organized TED event. The TED Conference provides general guidance for the TEDx program, but individual TEDx events are self-organized.