CSUSB celebrates first-generation students
Cal State San Bernardino held a series of events to celebrate the university's first-generation student population and their successes as part of the second annual First-Generation College Celebration held from Oct. 23 through Nov. 6. More than 80 percent of CSUSB students are first-generation, meaning their parents have not competed a four-year college degree. 
The celebration launched with a voting campaign from Oct. 23 to Nov. 3 in order to bring visibility to the power of first-generation voters.
On Nov. 2, Molly Springer, CSUSB associate vice president for Student Success and Education Equity, served as the keynote speaker at a virtual event. She shared her journey as a first-generation student and professional, and addressed related intersectional identities while empowering first-generation students to continue thriving as members of the CSUSB community.
CSUSB President Tomás D. Morales also served as a special guest.
"With 81 percent of our undergraduate students being first-generation, as an institution we recognize and embrace our role as the bridge to academic, personal and career satisfaction for such committed individuals," Morales said.
According to Morales, CSUSB has tracked its undergraduate first-generation student population since 1998, when it registered at 69 percent. By 2009, it had grown to 74 percent, and then hit an all-time high of 82 percent in 2015. It has remained firmly at 81 percent ever since.
"You are part of the most diverse four-year university in the Inland Empire. Diversity makes us a robust, productive and dynamic institution that embraces engaged learning and respects diverse perspectives," Morales said. "As you progress and earn your degree, I encourage you to take what you learn and expand this region's educated workforce. In so doing, you will improve the quality of life within your community."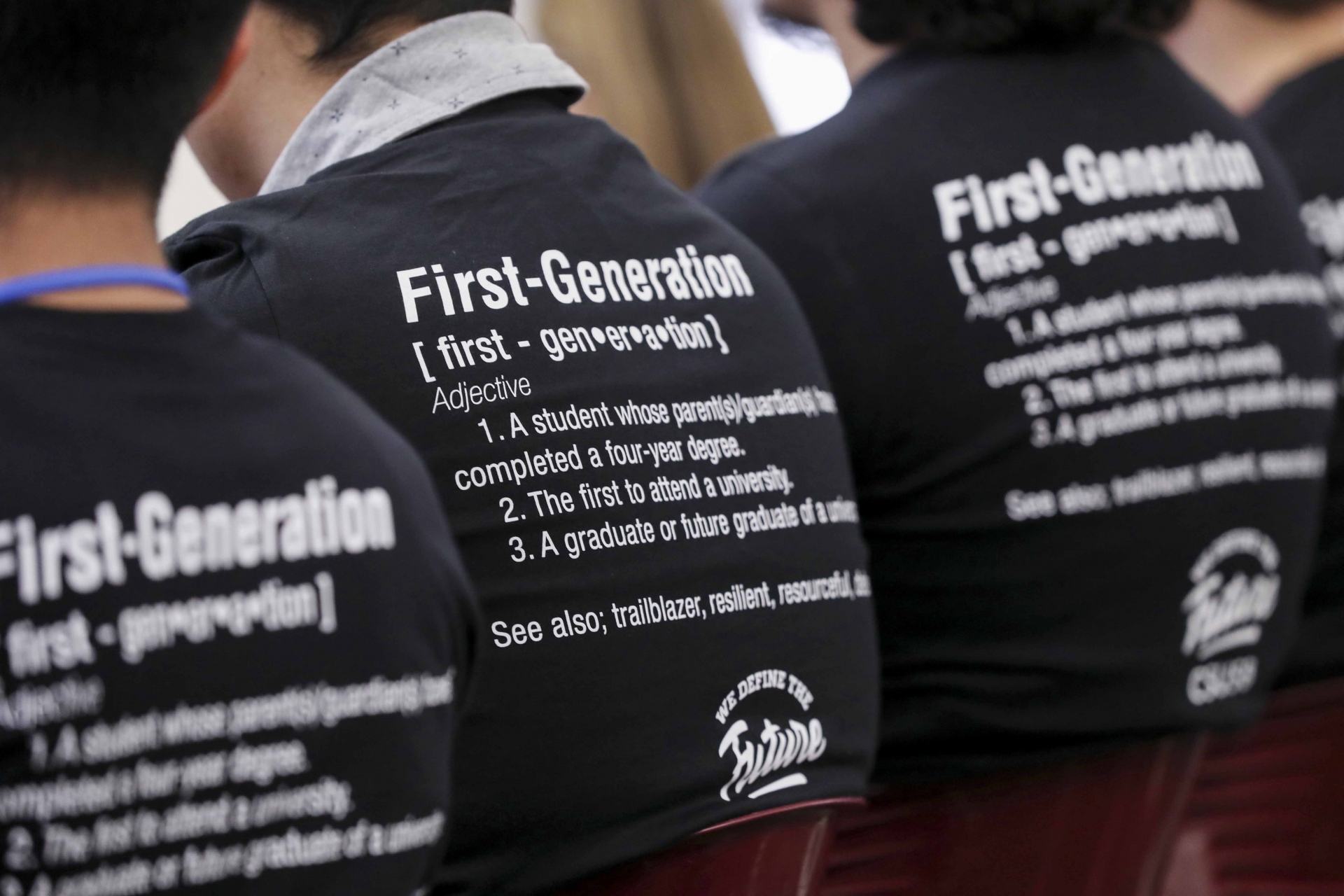 In addition, the two-week celebration held a series of events and workshops to assist CSUSB first-generation students, including wellness and mindfulness sessions, financial wellness sessions, and a first-generation student panel, where undergraduate and graduate first-generation students discussed their challenges, successes and tips for making the most out of the college experience.
The First-Generation College Celebration was made possible through the partnerships among CSUSB's Upward Bound Program, Office of Pre-College Programs, Office of First Year Experience, the Student Assistance in Learning (SAIL) Program, and the Divisions of Academic Affairs and Student Affairs.