Murillo Family Observatory sees the heavens above CSUSB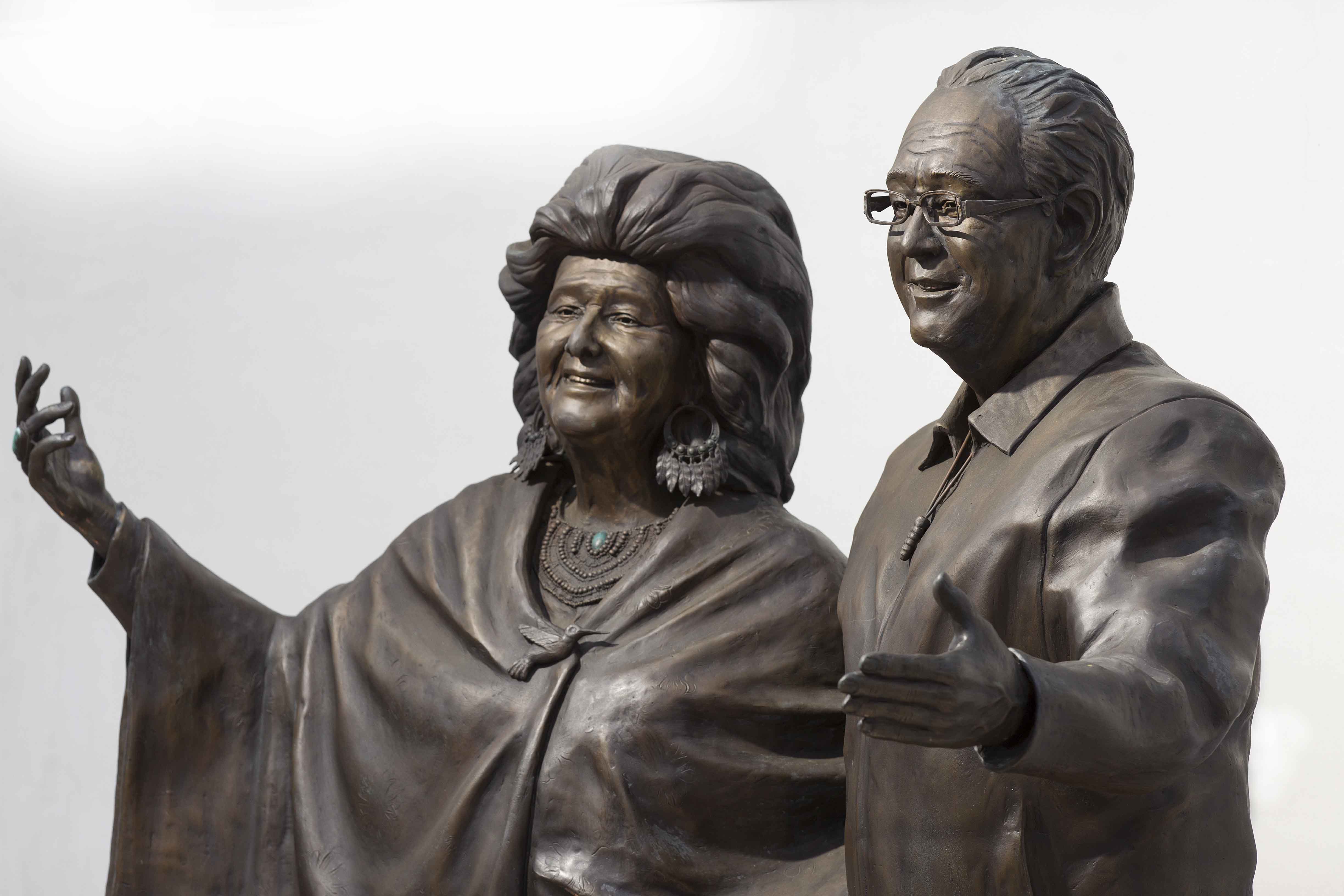 The statue of Pauline and George Murillo at the Murillo Family Observatory.
On Badger Hill overlooking the Cal State San Bernardino campus sits the Murillo Family Observatory, the only research observatory in the Inland Empire, providing a state-of-the-art learning facility for Cal State San Bernardino faculty and their students.
With its two domed towers, which each house a telescope, one for daylight use and one for night use, the Murillo Family Observatory was built with more than academics in mind. It was also designed to be a community resource to include classroom space and an observation deck that would provide kindergarten through 12th grade students and residents of the Inland Empire the opportunity to experience first-hand the wonders of the heavens.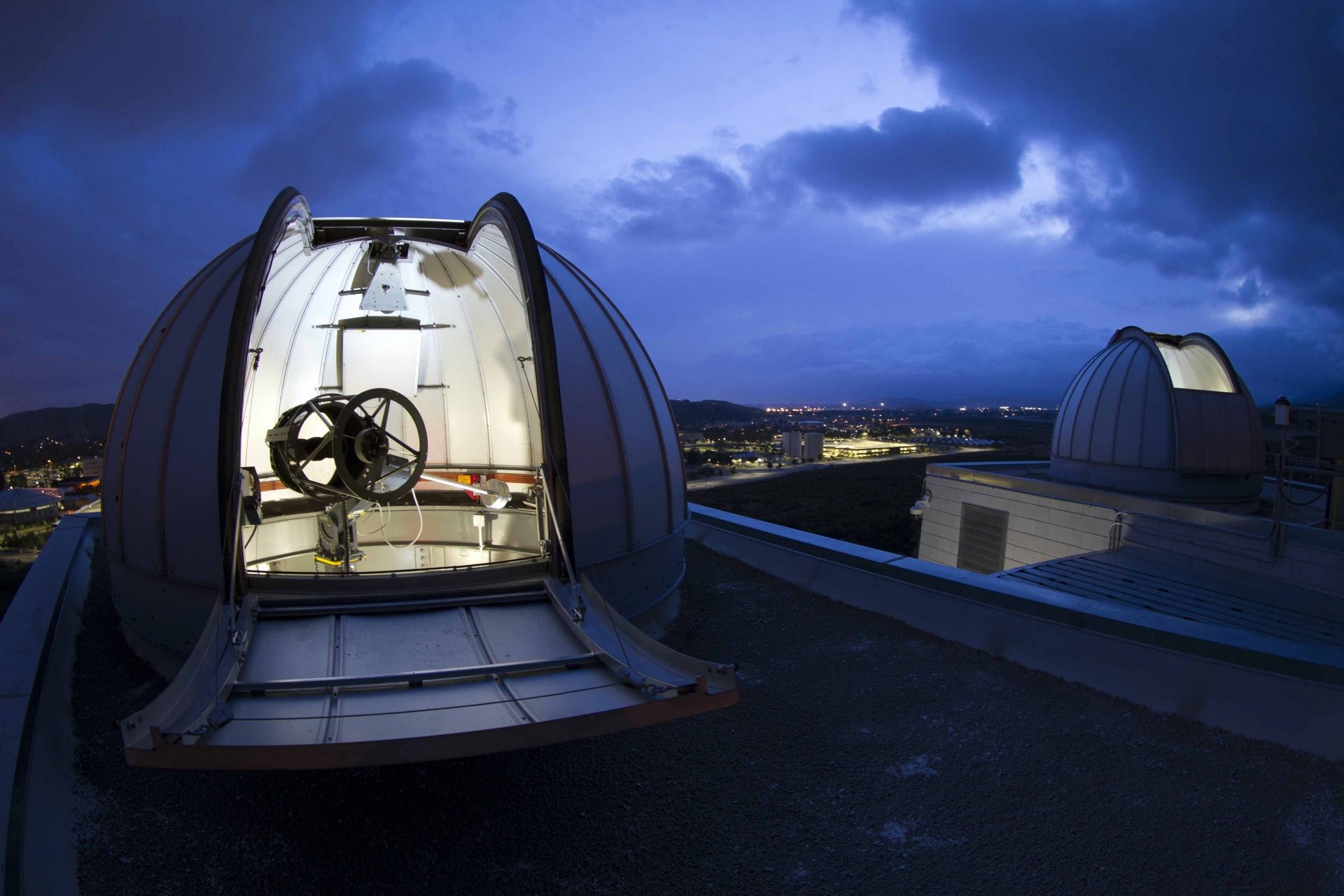 The observatory was named after the family of philanthropists George and Pauline Murillo, who donated $800,000 toward the $3 million project. Pauline Murillo, who passed away in January 2011, was an elder with the San Manuel Band of Mission Indians. Statues of Pauline and George Murillo grace the observation deck.
The observatory holds public events, including tours of the facility, but due to the COVID-19 pandemic, all observatory events, including outreach and Visitor Nights are canceled until further notice.
To learn more, watch the video on the George and Pauline Family Observatory.