Joe Gutierrez | CSUSB Office of Strategic Communication | (951) 236-4522 | joeg@csusb.edu
Thomas F. Corrigan | Department of Communication Studies | (850) 345-7864 | corrigan@csusb.edu
CSUSB communication studies faculty and graduate students discuss Netflix's 'The Social Dilemma'
This September, Netflix unsettled audiences with "The Social Dilemma," a docudrama on the dark side of social media. The film's message: social media's commercial structure and uses have grave implications — from digital dependency and teen self-harm to conspiracy theories and political radicalization. Democracy, itself, hangs in the balance.
On Oct. 29, CSUSB communication studies faculty and graduate students discussed the film and the issues it raises in a panel titled, "The Social Dilemma dilemma: Social media, the Netflix hit, and prospects for a just and humane digital society." More than 150 CSUSB faculty, staff, students and community members tuned in for the panel, which was presented by CSUSB's John M. Pfau Library and the Department of Communication Studies.
"'The Social Dilemma' paints a troubling depiction of social media, and it has generated lively public debate about these platforms," said Thomas F. Corrigan, panel organizer and an associate professor in CSUSB's Department of Communication Studies. "In this panel, we wanted to constructively critique the film and contribute to those pressing conversations around social media, identity and democracy. The stakes couldn't be higher."
Each panelist approached the film and social media from their own, interdisciplinary perspective. Topics discussed included: social media's role in identity formation; digital media's social, cultural, political and environment implications; the filmmakers' storytelling techniques; and the prospects for media reform and social change.
A recording of the panel is available on Zoom. (Passcode: %57L+q&A).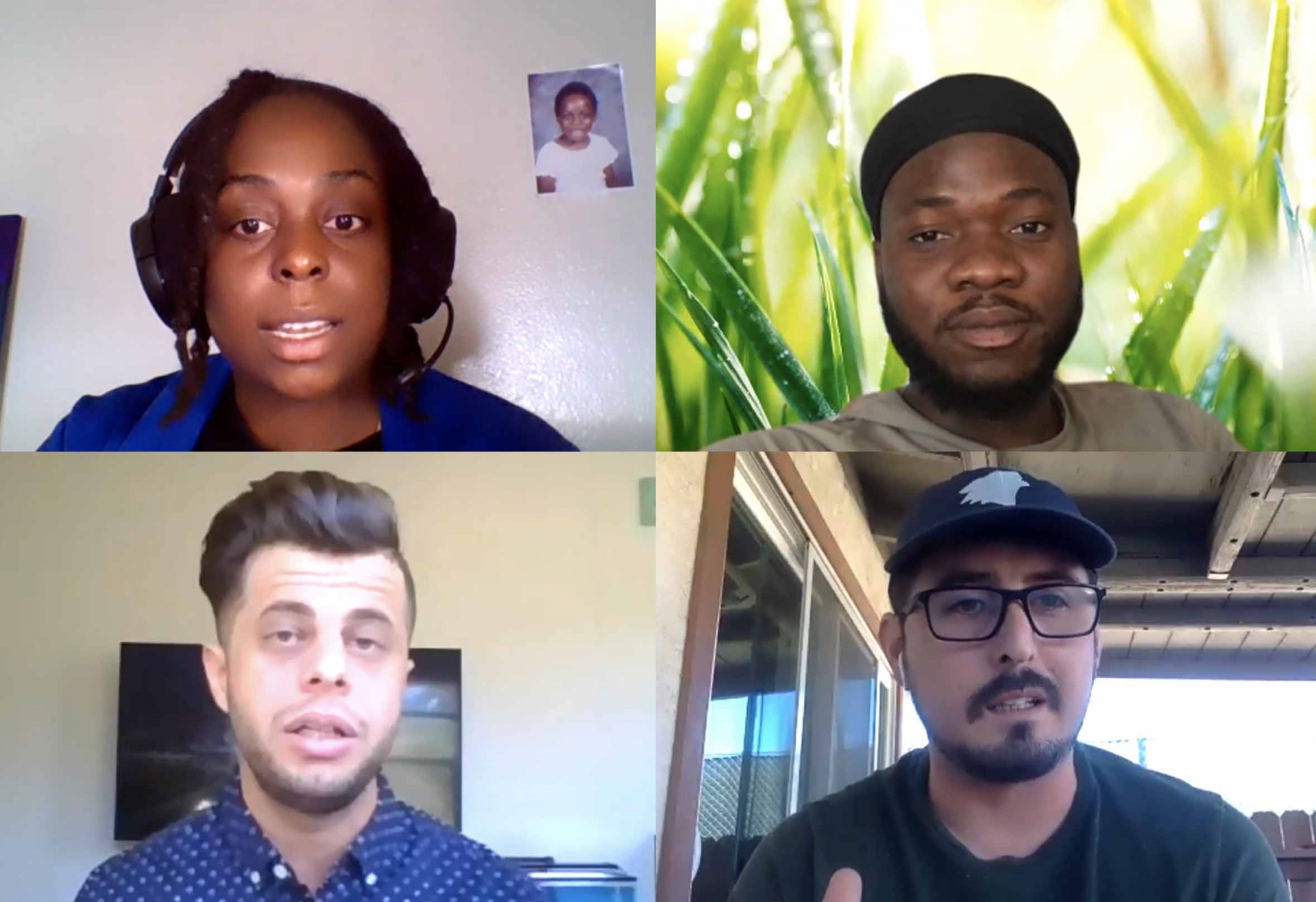 In addition to seven communication studies faculty members, the panel also featured four graduate students from CSUSB's Master of Arts in communication studies graduate program: Naim Aburaddi, Loydie Burmah, Shane Burrell and Olabode Lawal.
"This panel discussion proved extremely enlightening, including for my own research," said Burmah. "Privacy within digital spaces is an individual right that must be protected. Extensive conversations about the exploitation of personal data must continue."
For questions about the panel, the Department of Communication Studies, or the Master of Arts in communication studies graduate program, contact Thomas F. Corrigan at corrigan@csusb.edu.