CSUSB's Inland Empire Fellowship Program earns GIA 2020 Innovation Award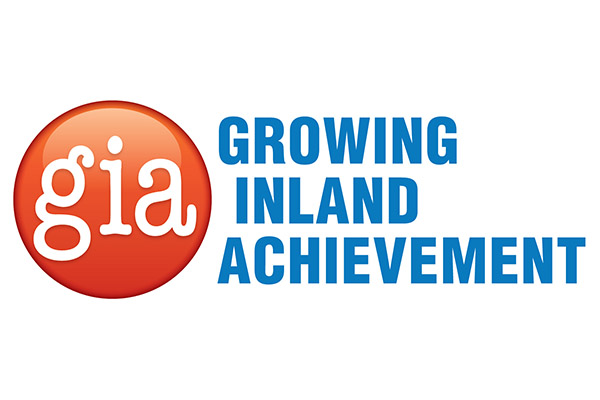 Cal State San Bernardino is one of four organizations chosen for a 2020 Innovation Award by Growing Inland Achievement (GIA), a bi-county collective impact effort in the Inland Empire whose mission is to improve the long-term economic outlook of the region through improving educational attainment rates.
GIA named CSUSB's Inland Empire Fellowship Program as the recipient for the award, which will be used to recruit and train 22 academic fellows per academic year from the CSUSB Undocumented Student Success Center, Office of Pre-College Programs, and 2020 alumni. Fellows will receive professional development, while working on completion campaigns, mentoring, and advising students toward achieving college degrees.
"We are delighted to be named a recipient of this valuable award, which will help increase student success and degree attainment in the Inland Empire. We thank GIA for recognizing and awarding our efforts," said CSUSB President Tomás D. Morales, who is a founding board member of GIA.
GIA Innovation Award funding provides $150,000 over two years, which is given to organizations with plans to support and facilitate student success in the bi-county region of San Bernardino and Riverside counties. The award encourages the contribution of local resources through a 50 percent matching requirement to promote sustainability and organizational capacity.
This year's awards were solicited by GIA's regional Action Network Teams to ensure that the work is aligned with GIA's goals. All awardees are required to have partnerships to implement the activities as well as a scalability plan to share the successes with the region.
The other recipients for this year's award include Barstow Community College, Promise Scholars Ontario-Montclair Schools Foundation, and Riverside County Office of Education – Magnify the Middle.
About Growing Inland Achievement
Growing Inland Achievement is a bi-county, educational collaborative in the Inland Empire that brings together leaders across K-20 education, civic, and business sectors. GIA organizes and collaborates with the Inland Empire educational network to create innovative practices that achieve large-scale social and institutional change. To learn more, visit the GIA website.