Alumnus's personal campus support network helped him pursue medical career
Emmanuel Gaeta's passion for health and advocacy has taken him far and wide.
In Belize, his early interest in public health was spurred after meeting infectious-disease outreach workers there. In New York City, Gaeta joined a Bronx councilmember in a sit-in to advocate for solutions to homelessness. And in Washington, D.C., he learned the inner workings of Congress and how public health programs and agencies are funded.
This fall, the CSUSB alumnus (biology, anthropology '16) will attend the University of California, Davis School of Medicine to continue the pursuit of his goal: become the first doctor in his family. And he credits CSUSB faculty members, advisors and classmates for being "a big part of my support network" that helped him get closer to a career in medicine.
"I am beyond excited to start this new chapter since it will allow me to develop new skills to continue doing the work I am so passionate about," Gaeta said.
But there were times when his dreams of pursuing medicine seemed daunting. He came from a low-income family. He graduated from a low-performing high school. He was the first in his family to go to college.
"I had no idea how to be a good college student," Gaeta said.
But things changed. Gaeta said he was able to develop thanks to "some incredible professors" such as the Department of Biology's Mike Chao, who also serves as the department's chair, and Stuart Sumida.
"They're phenomenal instructors and their teaching style helped me learn difficult topics," he said.
After Gaeta learned of his acceptance to medical school, he emailed Chao.
"As a first-generation college student and son of immigrants, my journey has not been easy, but it is because of the support from people like you that I am now on my way to become the first doctor in my family," he wrote.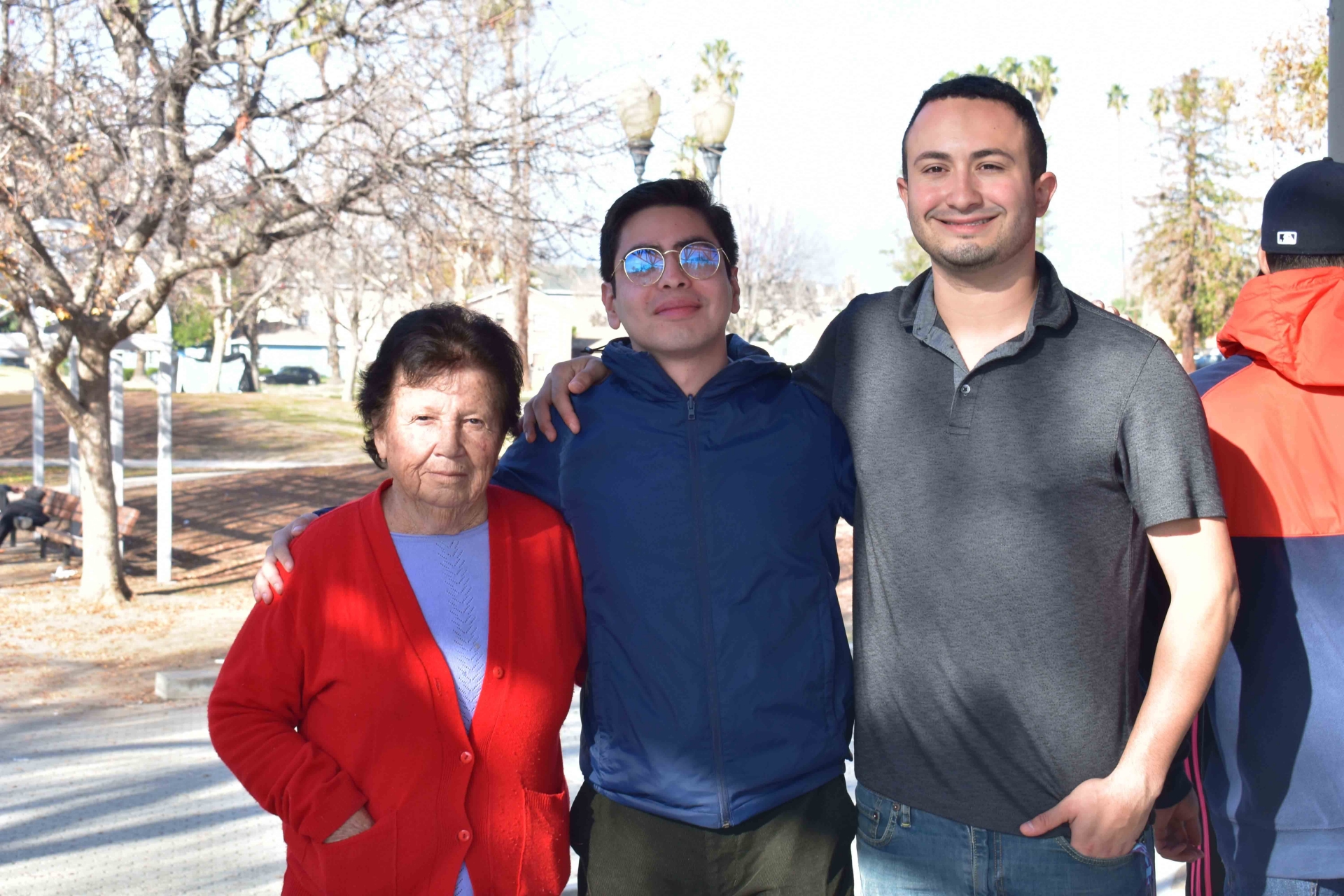 As a CSUSB student, Gaeta took on the leadership roles of president of the CSUSB American Medical Student Association chapter and executive board member of MAPSS.
"I am extremely proud of Emmanuel and the bright future ahead of him," said Sastry G. Pantula, dean of the College of Natural Sciences. "I am very glad to hear him thank our college for providing him with the resources and mentoring for his continued success. Our faculty, our advisors, and our staff are truly and wholly dedicated to helping students just like Emmanuel. We define the future!"
It was while studying anthropology as a CSUSB student and doing archaeological work in Belize that career interests began to take shape after he interacted with infectious disease outreach workers there.
"As I learned more about public health, I became passionate about eliminating infectious disease disparities, especially those that affect people who engage in sex work and people who inject drugs since they were highly stigmatized in my own community," he said.
Gaeta went on to earn a master's degree in public health with a concentration in epidemiology from Yale University. He later worked as a policy researcher for a community-based HIV organization in New York City, and became an advocate for health and social causes — at one point locking arms with New York City Councilmember Rafael Salamanca Jr. and others in an act of civil disobedience at City Hall in an effort to push for more housing for people facing homelessness.
More recently, Gaeta served as a legislative fellow for U.S. Rep. Rosa DeLauro (D-Connecticut), who also served as the chair of the House Labor, Health and Human Services, and Education Appropriations Subcommittee. In this capacity, he met with stakeholders, collaborated with other congressional offices and agencies to support or against legislation; attended and supported briefings and hearings, and helped lead the Congressional Baby Caucus, which focuses on issues pertaining to infant and toddler care. Gaeta also organized a congressional briefing that focused on policy to decrease vaccine-preventable diseases. He also served as a health policy fellow for the Congressional Hispanic Caucus Institute.
"Acquiring policy experience before medical school was important to me because I want to go into school with a better understanding of how policy will affect my future patients, and what I can do to change policies that negatively affect them," Gaeta said.
He also reflected on how meaningful becoming a physician is to his family. A cousin who is also a CSUSB alumnus is currently attending the University of California, Riverside School of Medicine.
"My parents sacrificed so much to be in this country to give me this opportunity," Gaeta said. "The challenges I have faced will never compare to the adversity they overcame: from working in the fields as children to doing everything possible to support me and my five younger siblings."