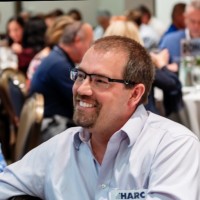 Welcome from the Director
Thank you for visiting the ICDFR. Our primary mission is to serve the needs of children and families though our research, education and training, and by providing direct services. The heart of the ICDFR is comprised of the many faculty at California State University, San Bernardino. It is their research interests, activities, and expertise in child and family that drive the work we do. Of course much of our impact also comes through partnerships with agencies in the local community who provide financial support and resources, access to research populations, training sites, and expert collaborations. We are truly grateful for these vital relationships. 
Our goal is to be a valued resource for agencies and families in in the inland region and beyond. I invite you to explore our programs and the resources throughout our website. I hope you find points of interest, and I welcome a note or a call from you if you would like to discuss opportunities for partnership.  
Sincerely,
Mark D. Agars, Ph.D.
ICDFR Director
*A Special Message from the ICDFR*
People in the Inland Empire and around the world are facing common stressors related to Covid-19. The Institute for Child Development and Family Relations (ICDFR) is here to help. We are offering practical, research-based information to assist with challenges related to parenting, financial strain, relationships, and overall health and well-being. If you would like to access our regularly updated content, please click here to enter your contact info. Check us out on our Facebook page and Instagram. We look forward to alleviating some of your stress and getting your questions answered. The skills and information will benefit you into the future, even after Covid-19 has passed, to improve your personal and family well-being.
Our Programs and Projects