Big Bear Paddle - Coyote Cares Day Edition
April 25, 2020
7:00am - 6:00pm
Big Bear Lake, CA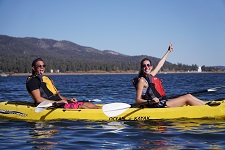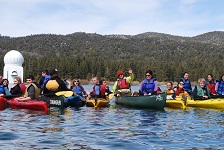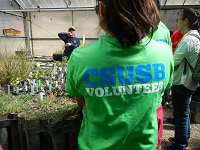 Join us for an adventure to Big Bear Lake! After meeting on campus for the breakfast and the official Coyote Cares Day kick-off we will driver to Big Bear we will volunteer in morning in the community . After lunch we will take our kayaks and canoes to the lake for a paddle and enjoy the sunshine and fresh air. Once we have finished kayaking we will head over to Big Bear Village where we will explore the town before returning to CSUSB.

Trip Cost
SRWC Member: $10
Faculty, Staff, Non Enrolled CSUSB Student, and Alumni Association: $53
Affiliate: $66
Sponsored Guest: $80

No Pre-Trip Meeting

Sign Up Deadline
April 17, 2020 @ 12pm

Activity Level
1 - Active

Trip Departs From
CSUSB Student Recreation and Wellness Center

Packing List

Weather

Food
1 lunch is included.
Dinner of the way home is not provided. Bring money.

Hygiene and Comfort
We will have access to restrooms with flush toilets at the boat launch and landing area.