La Jolla Snorkel and Hike - SBC
June 11, 2022
8:00am - 9:00pm
La Jolla, CA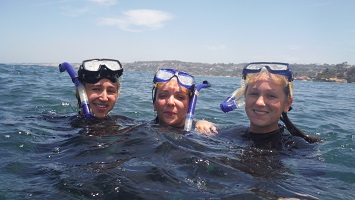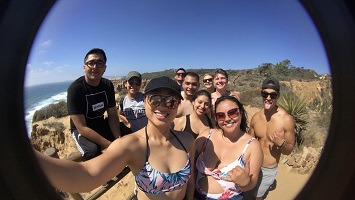 Cool down and head to the beaches of La Jolla with CSUSB Adventure where you can swim, snorkel and enjoy the wildlife. Snorkelers will see lots of garibaldi, the California state fish, as well as half-moon, yellow tails, sardines, rockfish and even some friendly leopard sharks. After exploring the shallow seabed, we will head to Torrey Pines State Reserve to explore the high broken cliffs and deep ravines overlooking the ocean.

Trip Cost
SRWC Member: $40
Faculty, Staff, Non-Enrolled CSUSB Student, and Alumni Association: $53
Affiliate: $58
Sponsored Guest: $66
Sign Up Deadline
June 8, 2022 @ 12pm

No Pre-Trip Meeting
Activity Level
2 - Active

Trip Departs From
CSUSB Student Recreation and Wellness Center

Packing List

Weather

Food
1 lunch is included.
Dinner of the way home is not provided. Bring money.
Hygiene and Comfort
Restrooms are available at the beach and in the Reserve. We will bring water from CSUSB.
Registration Open 3/1/22 @ 8:00am