6th Annual Muir Day Yosemite
June 14, 2019 - June 16, 2019
8:00am - 10:00pm
Yosemite National Park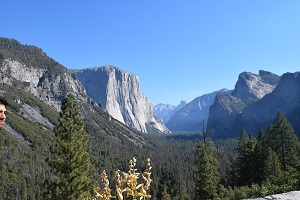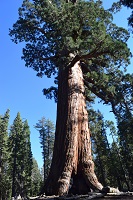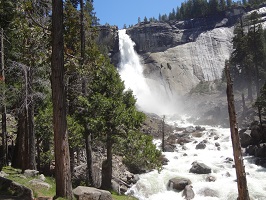 This trip will feature John Muir's One-Day Excursion, a full day (16+ hours of hiking) of seeing the best Yosemite has to offer according to the "Father of the National Parks". Our first night we will take it easy, set up camp and get some rest to energize for the following day. We will start our epic journey at 4am to catch the majestic sunrise. Then journey to; Glacier Point, Sentinel Dome, Illilouette Fall, Nevada Fall, the top of Liberty Cap, Vernal Fall, the Mist Trail and the Merced River. Upon returning to the valley floor we will celebrate our accomplishment with a nice meal.
Trip Cost
SRWC Member: $140
Faculty, Staff, Non Enrolled CSUSB Student, and Alumni Association:$170
Affiliate: $185
Sponsored Guest: $280
Pre-Trip Meeting / Sign Up Deadline
June 11, 2019 @ 6pm
Activity Level
4 - Epic

Trip Departs From
CSUSB Student Recreation and Wellness Center
Itinerary
Day 1: We will meet at the Student Recreation and Wellness Center at 8:00am to pack up the van and make sure we all have the necessary and proper gear and attire for a successful trip. Our drive is roughly 300 miles (6-7 hours) with stops for lunch and whenever we have to fill up our van with gas. Upon arrival in Yosemite National Park, we will find our campsite in Wawona Campground. The rest of the night is left for relaxing around the fire and getting ready for a good night's sleep.
Day 2: Monday morning will be an early morning 3am for a quick breakfast, for it will be a lengthy day. Our adventure will start on the Four Mile Trail where we will hike towards Glacier Point, then hike the trail to the Sentinel Dome and back. We will hike the Panorama trail to Illilouette falls, then see Nevada falls. We take a side trail up Liberty cap and head back down towards Vernal Falls. After completing a little more than 19 miles we will arrive to in Yosemite Valley to have dinner in the Yosemite Lodge or Half Dome Village. From there, we will head back to camp to sleep.
Day 3: After we have breakfast we will then pack up and check out of camp by 10am so we can visit the Mariposa Giant Sequoia Grove. After have lunch among the largest living organisms on the planet (Giant Sequoia Tree) we will make our way back to the van in order to be on the road by 2pm to make it back to campus by 10:00pm.

Packing List

Weather

Food
5 meals are included, starting with diner on day 1 (2 breakfast, 2 lunch, and 1 dinner).
3 meals are not includes (1 lunch, 2 dinners). Bring money.
Hygiene and Comfort
We will be staying in reserved campsites both nights where the ground consists of hard packed soil. There are flush toilets and running water, no showers. You will have the option to share a tent with one or two people or sleep out under the cover of the stars. Light weight tents, warm synthetic sleeping bags, foam pads and ground tarps will be provided to ensure a comfortable night's sleep. On the trail we will be carrying pack with food and supplies for the day. Along the trail we will utilize vault toilets and Leave No Trace practices for disposing of human waste and trash.