Workshopping Your Graduate Applications
October 26, 2023
12:00pm - 12:50pm
Zoom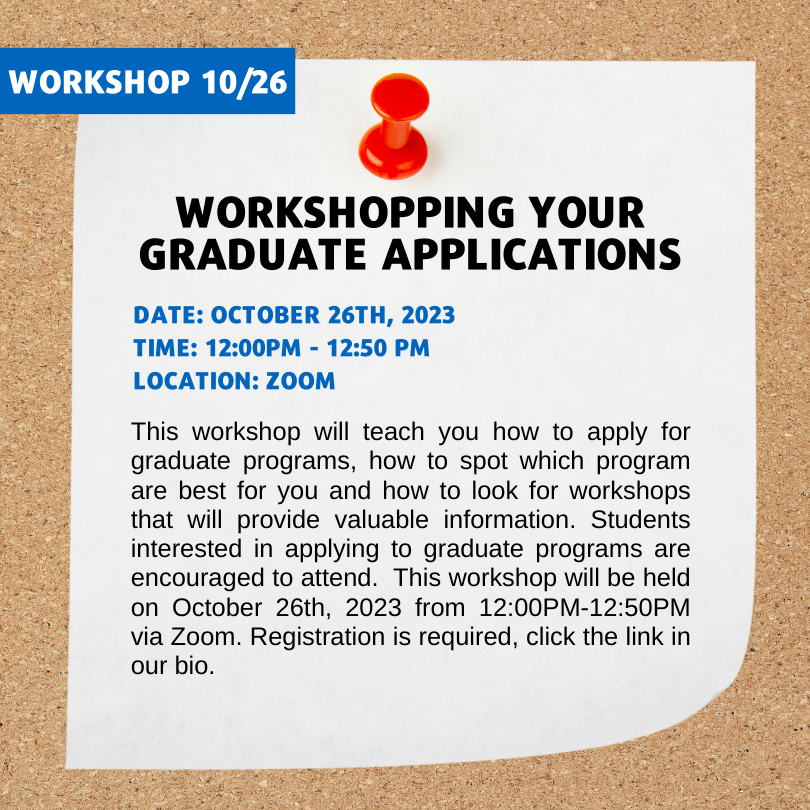 This workshop will teach you how to apply for graduate programs, how to spot which program are best for you and how to look for workshops that will provide valuable information. Students interested in applying to graduate programs are encouraged to attend.
This workshop will be held on October 26th, 2023 from 12:00PM-12:50PM via Zoom.
Registration is required, register today!