Federal Work-Study (FWS) - Supervisor & Timekeeper Training
July 19, 2023
2:30pm - 3:30pm
Zoom Session (Register to Receive Link)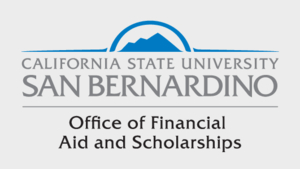 Master the fundamental practices regarding CSUSB's Federal Work-Study (FWS) program, job posting website, and student payroll certification. Facilitators will provide an overview of the hiring process for both Summer and Fall appointments. Completion of the course and assessment are required prior to hiring FWS students; this course and assessment must be renewed EACH Academic Year. This session will also include the Summer Bridge Process for Federal Work-Study.
*Course must be completed to hire a FWS Student; certificate of completion is required for validation.

This session is intended for CSUSB employees and pre-approved off-campus partners. For questions or accommodation requests, contact the Staff Development Center.