Midsummer Night's Dream Play and Hike - SBC
July 23, 2023
9:00am - 8:00pm
Topanga, CA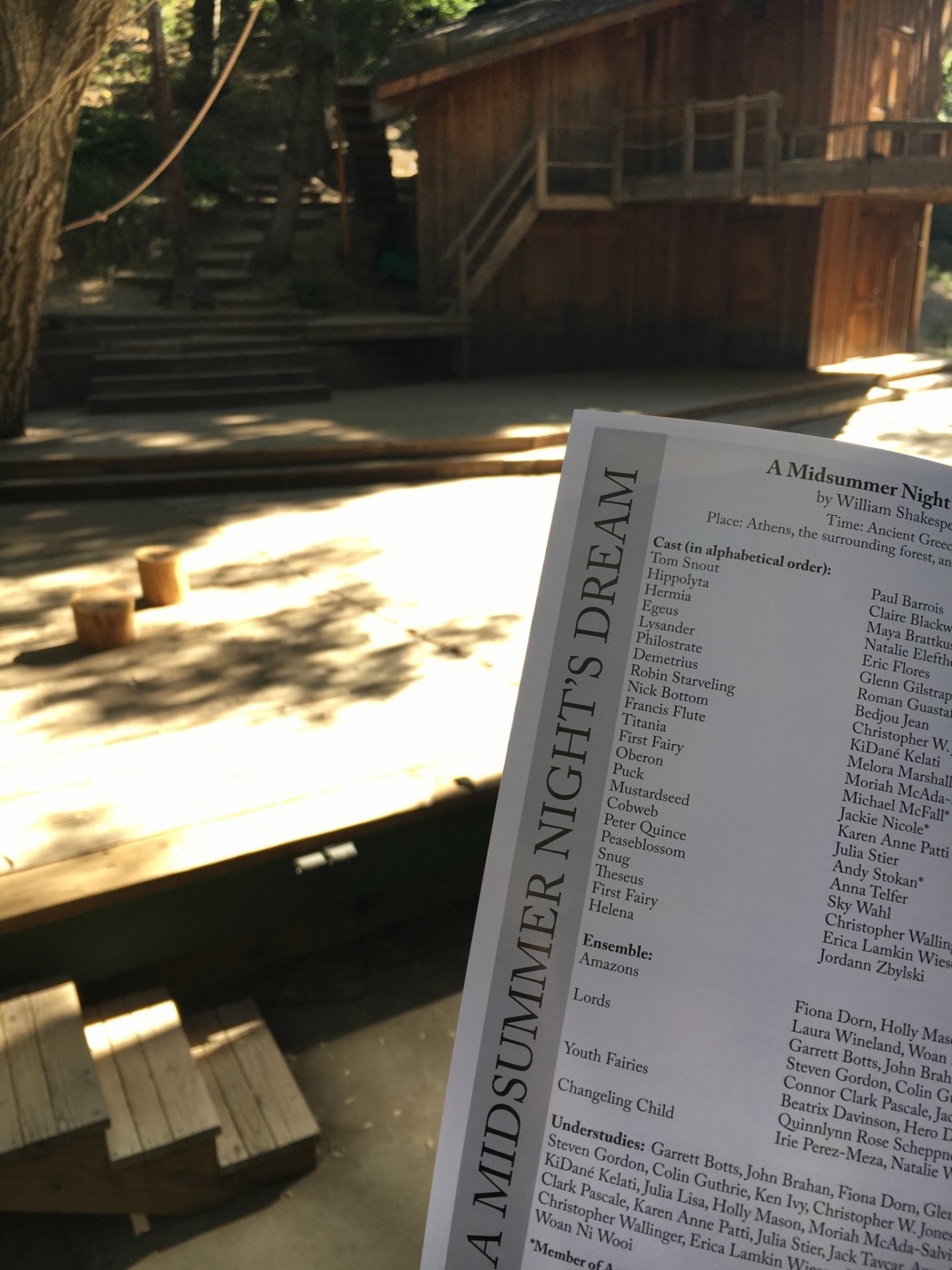 We will go on a easy mid-day hike in the Santa Monica Mountains before watching and afternoon performance of Shakespeare's Midsummer Night's Dream at Will Geer's Theatricum Botanicum's outdoor theater. The performance infuses Shakespeare's beautiful language with music and song to heighten the pleasure in a magical enchanted forest inhabited by lovers from both fairy and human. Shakespeare conjures a world of wonder magic and romance where comical misunderstandings and the pain of unrequited love are resolved, and all is reconciled through midsummer night revelries and the enduring power of nature.
Trip Cost
SRWC Member: $30
Faculty, Staff, Non-Enrolled CSUSB Student, and Alumni Association: $40
Affiliate: $44
Sponsored Guest: $50
Sign-Up Deadline
July 19, 2023 @ 12pm
No Pre-Trip Meeting
Activity Level
2 – Active

Trip Departs From
CSUSB Student Recreation and Wellness Center

Packing List
Food
1 lunch is included.

Hygiene and Comfort
We will be carrying our all our food and water in a pack weighting up to 10lbs. We will bring enough water from CSUSB for drinking and restrooms are available.
Registration Opens April 15 at 8:00am