CSBS Writing Lab Workshops: Revision, Revision, Revision
April 20, 2023
12:00pm - 1:00pm
Zoom link: https://csusb.zoom.us/j/2154108929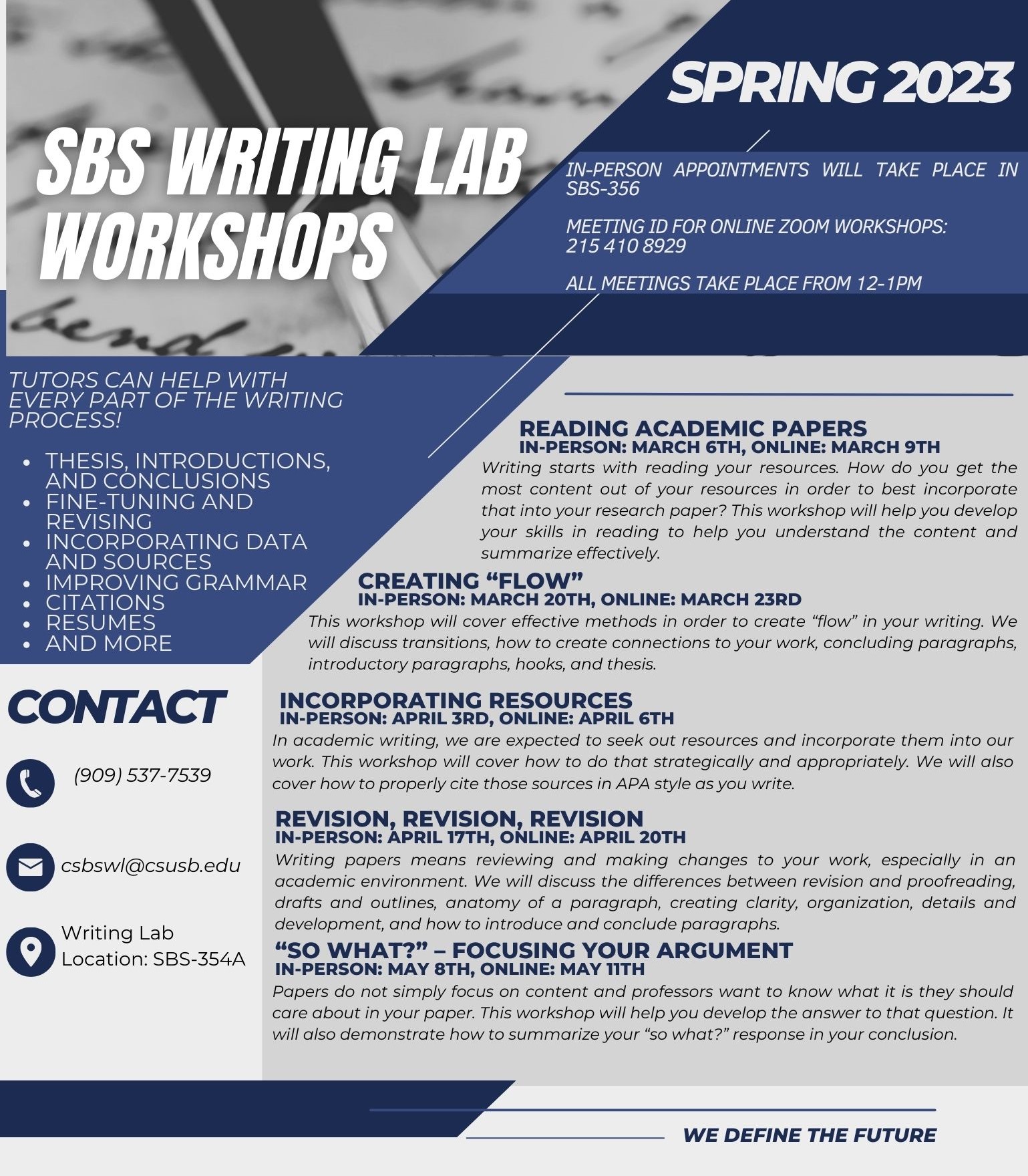 Writing papers means reviewing and making changes to your work, especially in an academic environment. We will discuss the differences between revision and proofreading, drafts and outlines, anatomy of a paragraph, creating clarity, organization, details and development, and how to introduce and conclude paragraphs.
Tutors can help with every part of the writing process!
Thesis, introductions, and conclusions
Fine-tuning and revising
Incorporating data and sources
Improving grammar
Citations
Resumes
And more
For assistance contact SBS Writing Lab at (909) 537-7539 or csbswl@csusb.edu.