the Office of Graduate Studies presents Tea Time Thursdays!
June 30, 2022
4:00pm - 5:00pm
virtual greet and meet!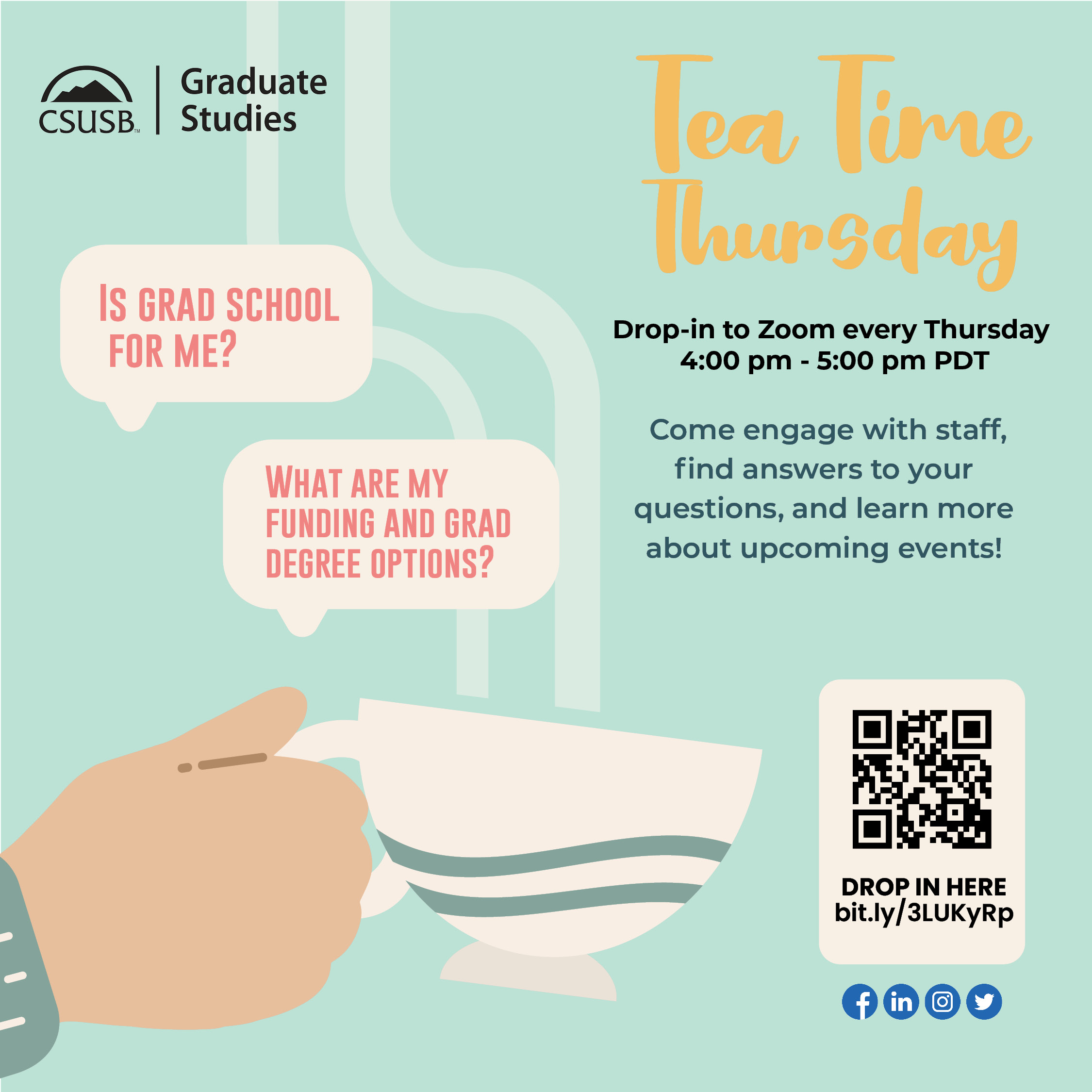 Grab yourself a cup of your favorite tea and chat about Grad school at CSUSB!
Come, engage with staff, find answers to your questions, and learn more about upcoming events, funding opportunities, and so much more!