2022 FREE CSUSB UpStarters Discovery Camp!
June 21, 2022 - June 23, 2022
10:00am - 3:00pm
3-Days Virtual AND 1-Day LIVE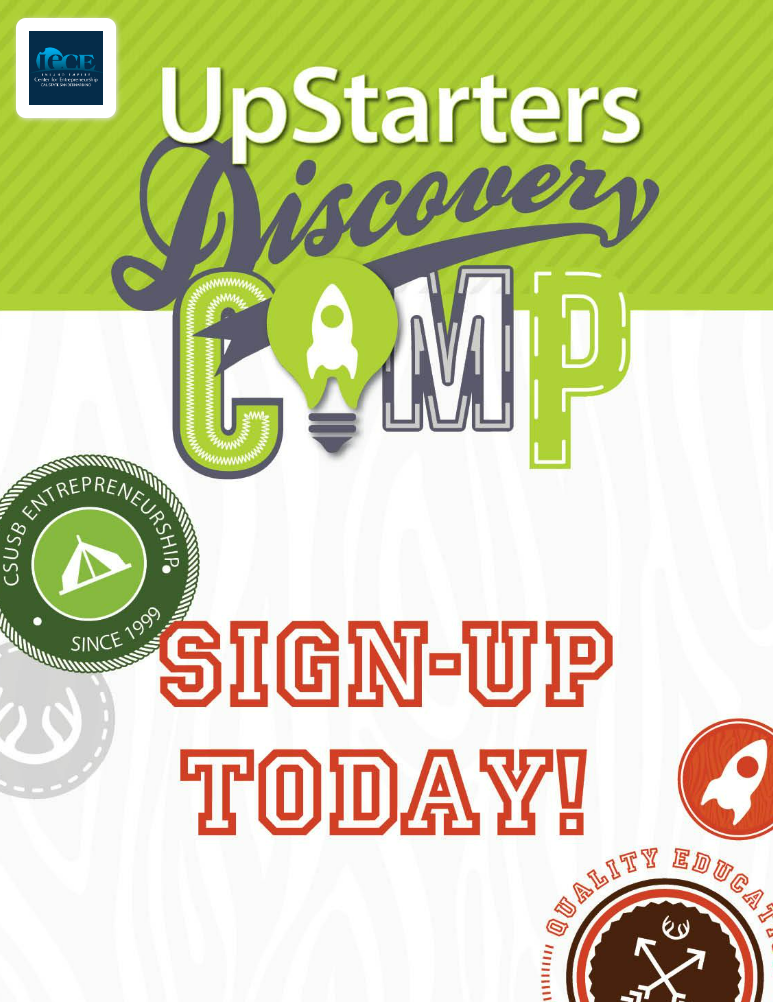 3-Days Virtual AND 1-Day LIVE and In-Person at either the San Bernardino campus OR Palm Desert iHub campus.
Free experience for high schoolers to get a taste of entrepreneurship & college life! Meet some current CSUSB students and alumni, hear about their college experiences and learn some insider tips for getting the most out of your future collegiate adventure! You will also have the opportunity to engage with real, local successful entrepreneurs from different industries. You will get the chance to hear about their stories of success and struggle, ask them directly about their methods, and soak up their influence - not a chance you get everyday!