Sedona Cabin and Explore - SBC and PDC
May 27, 2022 - May 30, 2022
11:00am - 10:00pm
Sedona, AZ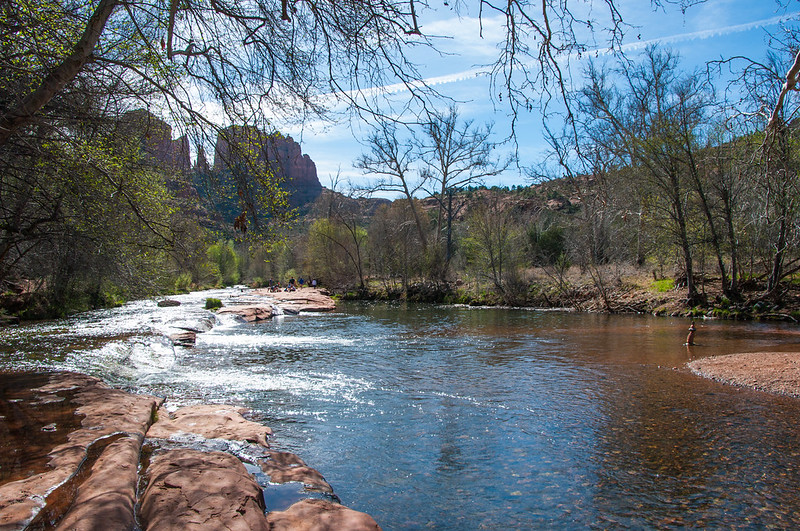 The town of Sedona, AZ, embodies the definition of becoming one with nature's creation. From red-rocks and evergreen vegetation to eroded canyon walls and energy vortexes, we find that the meaning of discovery is at every corner. We will seek healing and rejuvenation as we stay in a historic ranch house near Oak Creek and later explore the natural beauty of the area by hiking Broken Arrow Trail, Airport Mesa Trail, and Devil's Bridge Trail. While strolling around the town we will find and visit the various shops, art works, and restaurants! Before our departure, we will have the opportunity of witnessing petroglyphs and well-preserved cliff dwellings.
Trip Cost
SRWC Member: $150
Faculty, Staff, Non-Enrolled CSUSB Student, and Alumni Association: $180
Affiliate: $195
Sponsored Guest: $210

Covid-19 Precautions - Face coverings, vaccination and test may be required.
Pre-Trip Meeting / Sign-Up Deadline
May 24, 2022 @ 6pm

Activity Level
2 – Active

Trip Departs From
CSUSB Student Recreation and Wellness Center at 12:00pm on Friday and returns at 10:00pm Monday
Palm Desert Campus, Meet in front of Indian Wells Theater at 1:30pm Friday and returns at 9:00pm Monday
Itinerary
Day 1: You will load our 12-passenger van at the San Bernardino Campus at 12:00pm or the Palm Desert campus at 1:30pm on Friday and depart for Sedona Arizona soon after. We will stop for dinner on the way and check-in to our cabin around 9pm and settle in for the night.

Day 2: Today we will prepare breakfast at the cabin before getting an early start to hike airport Mesa Trail (3.5 miles). After the hike we will have lunch, visit town and check out the shops before hiking Broken Arrow trail (3.5 miles) in the afternoon. We will then return to our cabin and enjoy a dip in nearby Oak Creek, paly some games and have a BBQ dinner.
Day 3: Today we will hike to Devils Bridge (1.8 miles) in the morning and Bell Rock Pathway (2.5 miles) in the afternoon. We will return to the cabin mid afternoon to get ready to have dinner in town. If time allows we can explore other trails or sites.
Day: 4: After a nice breakfast we will have time for one last morning hike before pack the van and departing for home. On our way out of town we will stop Palatki Heritage site to see the cliff dwellings and rock art. We return to Palm Desert Campus around 9:00pm and San Bernardino campus around 10:00pm.
Food
7 meals are included, starting with breakfast on day 1 (3 breakfasts, 3 lunches, and 1 dinner)
3 meals are not included (3 dinners). Bring money.
Hygiene and Comfort
We will be staying in a reserved cabin on beds and cots. Sleeping bags will be provided. The cabin has electricity, flush toilets, a shower and potable water.