The Suicide of Miss Xi: A "Crime of Economics?" with Professor Bryna Goodman (U. of Oregon)
March 21, 2022
10:30am - 11:45am
Zoom at this link https://csusb.zoom.us/j/388207496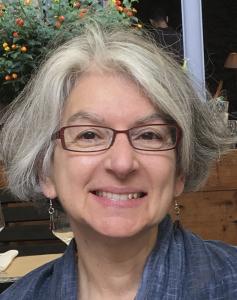 The Suicide of Miss Xi: A "Crime of Economics?"
a lecture and discussion with Professor Bryna Goodman
Free and Open to the Public
Zoom at this link https://csusb.zoom.us/j/388207496
Talk Description: In September 1922, a female clerk was found hanging in a Shanghai newspaper office. A controversial Chinese court trial found her May Fourth activist employer, Tang Jiezhi, guilty on the charge of defrauding her of money in a financial bubble that had just shaken the city. The case provides a window onto ideas of democracy and economic liberalism at a time when Chinese stock exchanges emerged in a space of colonialism, legal pluralism, and fragmented sovereignty.
Bryna Goodman is Professor of History at the University of Oregon. Her recent work maps globally circulating institutions and categories of knowledge in modern China. She is author of Native Place, City, and Nation: Regional Networks and Identities in Shanghai (link), and co-editor of Gender in Motion: Divisions of Labor and Cultural Change in Modern China (link) and Twentieth Century Colonialism and China (link). Her talk draws on her 2021 book, The Suicide of Miss Xi: Democracy and Disenchantment in Republican China (link) and a new project on the imagination of finance.
Presented by the CSUSB History Department, the History Club/Phi Alpha Theta, the College of Social and Behavioral Sciences, the Jack Brown College of Business and Public Administration, and the Intellectual Life Fund. Please contact Jeremy Murray (jmurray@csusb.edu) with any questions. Series organizers are Jeremy Murray and Alexander Serrano. Find out more about the series at this link.