Thesis Boot Camp and Writing Accountability Workshops - Day 2
January 14, 2022
9:00am - 4:30pm
Zoom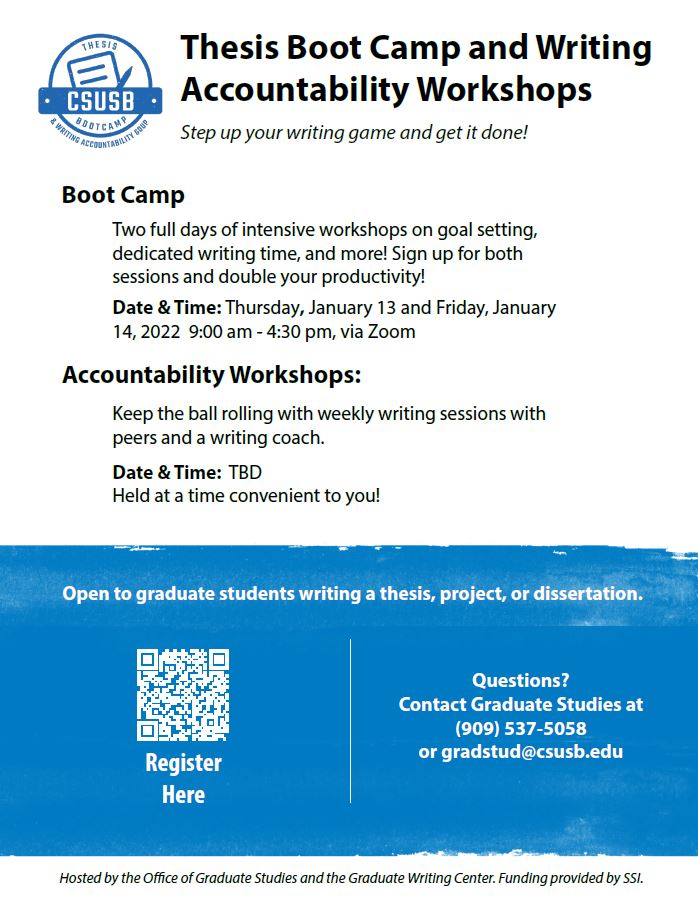 Thesis Boot Camp and Writing Accountability Workshops - Step up your writing game and get it done with two full days of intensive workshops on goal setting, dedicated writing time, and more! Signup for both sessions and double your productivity!
Date & Time:
Thursday, January 13 and Friday, January 14, 2022 9:00 am - 4:30 pm, via Zoom
Accountability Workshops - Keep the ball rolling with weekly writing sessions with peers and a writing coach.
Date & Time: TBD (Held at a time convenient to you!)