Police Use of Excessive Force Against African Americans
February 2, 2022
12:00pm - 1:15pm
Zoom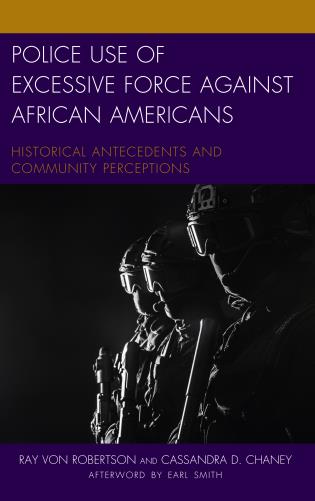 Please join us for a presentation and discussion with special guests, Dr. Ray Von Robertson, Florida A&M University (link) (Professor in the Department of Sociology and Criminal Justice); and Dr. Cassandra Chaney, Louisiana State University (link) (J. Franklin Bayhi Endowed Professor in the School of Social Work).
They will be discussing their recent book, Police Use of Excessive Force Against African Americans (link) from Rowman & Littlefield, now out in paperback at this link.
Zoom webinar link here: https://csusb.zoom.us/j/97960458784
Series organizers: Dr. Mary Texeira (Sociology), Robie Madrigal (Pfau Library), Dr. Jeremy Murray (History), Stan Futch (President, WAG), and CSUSB students Marlo Brooks, Zoralynn Oglesby, Jade McDonald, Jaime Castro, Connie Cornejo, and Evelyn Jimenez. Click here to view previous panels in the Conversations on Race and Policing series.