Chancellor's Doctoral Incentive Program, CDIP 2022-2023
November 29, 2021
4:30pm - 5:30pm
Virtual RSVP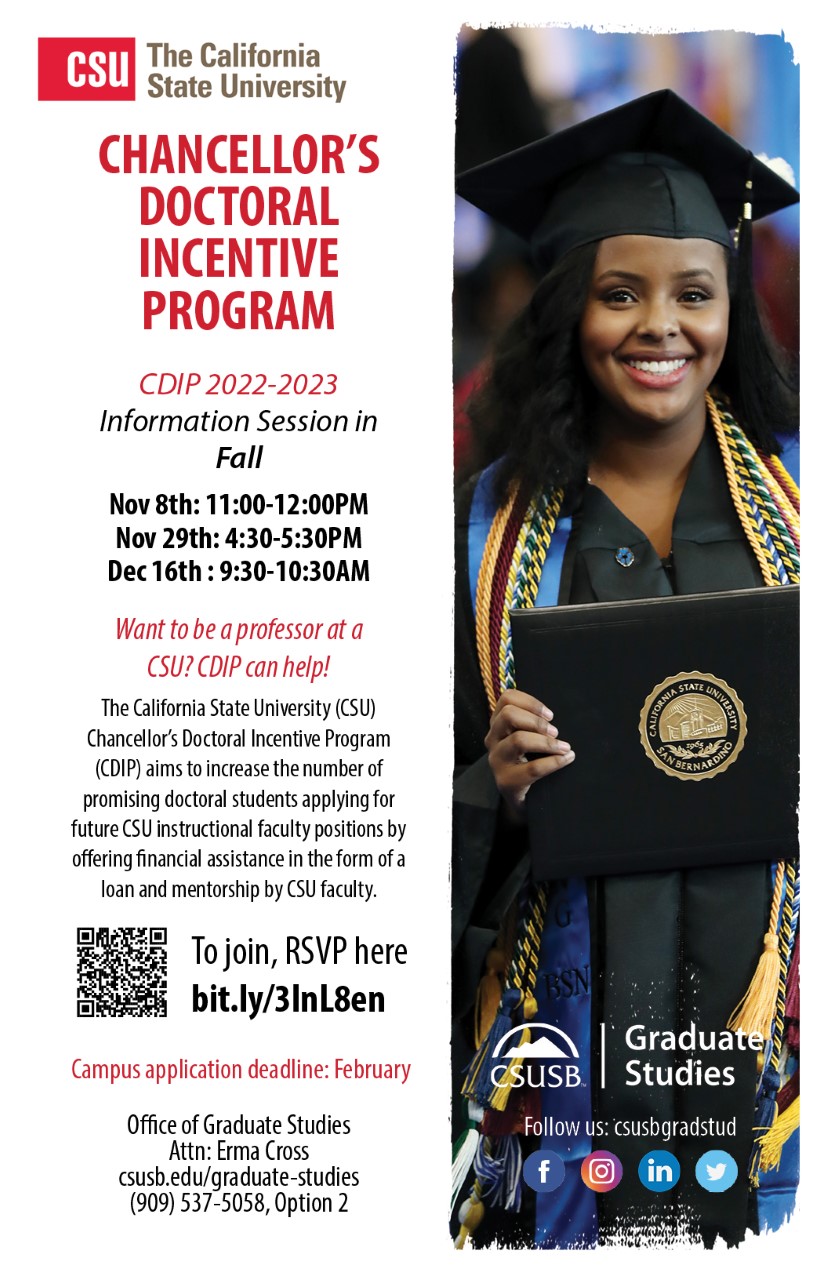 Want to be a professor at CSU? CDIP can help!
The CA State Univerisity (CSU) Chancellor's Doctoral Incentive Program (CDIP) aims to increase the number of promising doctoral students applying for future CSU instructional faculty positions by offering financial assistance in the form of a loan and mentorship by CSU faculty.
To Join, RSVP here
bit.ly/3InL8en
Campus application deadline: Feb.
Office of Grad Studies
Attn: Erma Cross
csusb.edu/graduate-studies