Roundtable Discussion: Bad Apples or Bad System? Corruption and Torture in the Chicago Police Department
September 28, 2021
1:00pm - 2:15pm
Zoom link: https://csusb.zoom.us/j/97960458784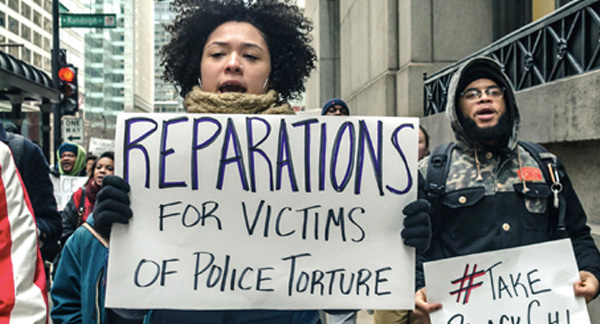 Bad Apples or Bad System? Corruption and Torture in the Chicago Police Department
This roundtable will include the screening of two short films, and will examine the examples of Ronald Watts and Jon Burge, two disgraced officers in the Chicago Police Department.
Prior to this recording, attendees watched these two short documentaries:
Series organizers: Dr. Mary Texeira (Sociology), Robie Madrigal (Pfau Library), Dr. Jeremy Murray (History), Stan Futch (President, WAG), and CSUSB students Marlo Brooks, Zoralynn Oglesby, Jade McDonald, Jaime Castro, Connie Cornejo, and Evelyn Jimenez. Click here to view previous panels in the Conversations on Race and Policing series.
For questions or more information, contact Robie Madrigal (rmadriga@csusb.edu) or Jeremy Murray (jmurray@csusb.edu).
Full Event Flyer: CoRP48_0.pdf