"POLICE BRUTALITY" OR BUSINESS AS USUAL?
September 7, 2021
1:00pm - 2:15pm
Zoom, Zoom link: https://csusb.zoom.us/j/97960458784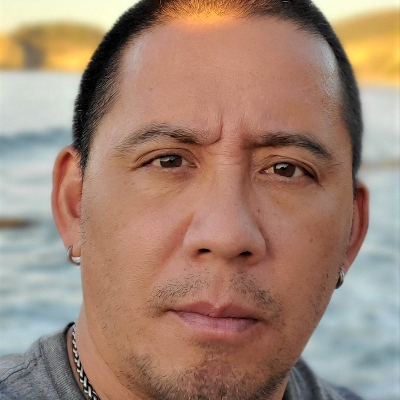 The California State University San Bernardino Conversations on Race and Policing Presents
"POLICE BRUTALITY" OR BUSINESS AS USUAL?
A Conversation with Dr. Dylan Rodriguez (UC Riverside), Joined by Ken Ehrlich (UC Riverside) and Dr. Charmaine Chua (UC Santa Barbara)
Free and Open to the Public
Zoom link: https://csusb.zoom.us/j/97960458784
Since the murders of George Floyd and other African Americans at the hands of the police, the spotlight has decentered those communities and turned to the way we view policing itself in the U.S. Professor Dylan Rodriguez explores the everyday violence perpetrated on communities and individuals and asserts that police are doing exactly what the state mandates them to do.
Dylan Rodríguez is President of the American Studies Association (2020-2021). He served as the faculty-elected Chair of the UC Riverside Academic Senate (2016- 2020) and a Professor at the University of California, Riverside. He spent the first sixteen years of his academic career in the UCR Department of Ethnic Studies (serving as Chair from 2009-2016) and joined the Department of Media and Cultural Studies in 2017. His latest book, White Reconstruction: Domestic Warfare and the Logics of Genocide, was published by Fordham University Press in 2020. In addition to his academic achievements, Dr. Rodriguez is a community activist on issues such as police abolition and the prison industrial complex.
Series organizers: Dr. Mary Texeira (Sociology), Robie Madrigal (Pfau Library), Dr. Jeremy Murray (History), Stan Futch (President, WAG), and CSUSB students Marlo Brooks, Zoralynn Oglesby, Jade McDonald, Jaime Castro, Connie Cornejo, and Evelyn Jimenez. Click here to view previous panels in the Conversations on Race and Policing series.
For questions or more information, contact Robie Madrigal (rmadriga@csusb.edu) or Jeremy Murray (jmurray@csusb.edu).