The Tangled Dynamics of Independent Filmmaking in Contemporary China
February 10, 2014
2:00pm - 4:00pm
John M. Pfau Library PL-4005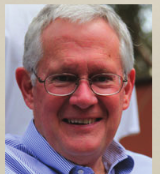 Since 1990, independent filmmaking has been on the rise in China. This
illustrated lecture offers a broad survey of representative works.
Independent filmmaking in China does not fall into a single, neat
category. Instead, it is known for its thematic and artistic diversity. Some
of the work reflects on history and memory, some of it engages in what
might be called individual identity searches, and some of it amounts to
investigative journalism. With the rise of the internet, the social impact of
independent, non-state sector filmmaking grows day by dayand those
interested in the complexities of "restless" China would be wise to
familiarize themselves with its tangled dynamics.
Paul G. Pickowicz is Distinguished Professor of History and Chinese
Studies at the University of California, San Diego, and inaugural holder
of the UC San Diego Endowed Chair in Modern Chinese History. His books (authored, coauthored, and
coedited) include "Marxist Literary Thought in China" (1981), "Unofficial China" (1989), "Chinese
Village", "Socialist State" (1992, winner of the Joseph R. Levenson Prize of the Association for Asian
Studies), "New Chinese Cinemas" (1994), "Popular China" (2002), "Revolution, Resistance, and Reform
in Village China" (2005), "From Underground to Independent" (2006), "The Chinese Cultural Revolution
as History" (2006), "Dilemmas of Victory" (2007), "China on the Margins" (2010), "Radicalism,
Revolution and Reform in Modern China" (2011), "China on Film" (2012), and "Restless China" (2013).
He has won three distinguished teaching awards: UC San Diego Association (1998), Chancellor's
Associates (2009), and Academic Senate (2003). He is associate producer of the documentary film "The
Mao Years, 1949-1976" (1994).