Route 66 Women
March 9, 2021
11:30am - 1:00pm
Zoom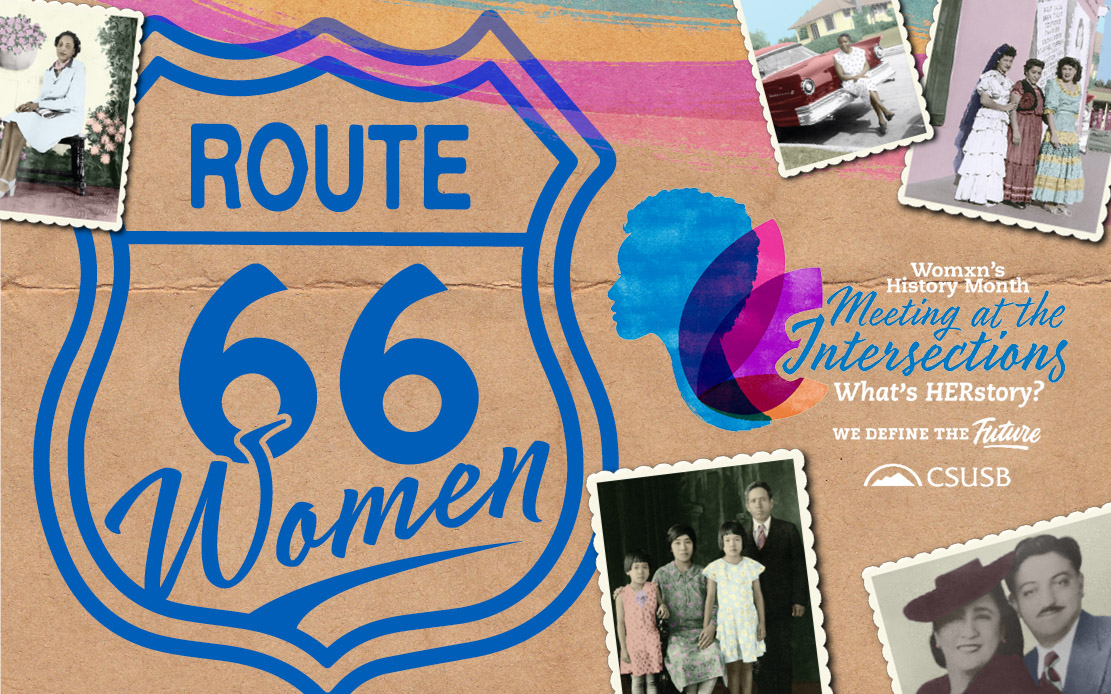 Join us as we screen video segments of "Route 66 Women," a project highlighting the history of San Bernardino, women of color,
and the infamous Route 66. The screening will be followed by a Q&A with Katrina Parks (Documentarian) and Mark Ocegueda PhD
(CSUSB Alumnus, Mellon Gateway Postdoctoral Fellow, Department of History, Brown University).
For more information, please contact
Marc Robinson marc.robinson@csusb.edu | Jacob Chacko jacob.chacko@csusb.edu
The Films are made possible with support from organizations including the National Trust and California Humanities.