Coyotes Connect: Financial Aid and Scholarships - Learn about a 50-20-30 Budget Plan
March 17, 2021
5:00pm - 6:00pm
Virtually via Zoom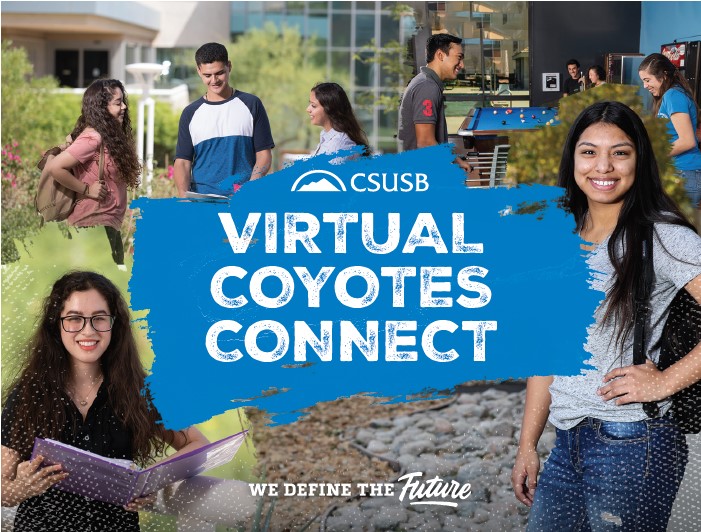 Coyotes Connect is for CSUSB applicants of our Fall 2021 semester and it's their chance to explore the university and learn about the academic and student life opportunities we offer.
At Coyotes Connect students will explore what a future as a Coyote will look like from the comfort of their own home!
During Coyotes Connect's our Office of Financial Aid and Scholarships wants to make sure you're the best prepared Coyote as you embark on your journey at CSUSB! Take part of their additional workshops and sessions throughout the spring!