Coyotes Connect: Housing and Residential Education - Session II
March 15, 2021
6:30pm - 7:30pm
Virtually via Zoom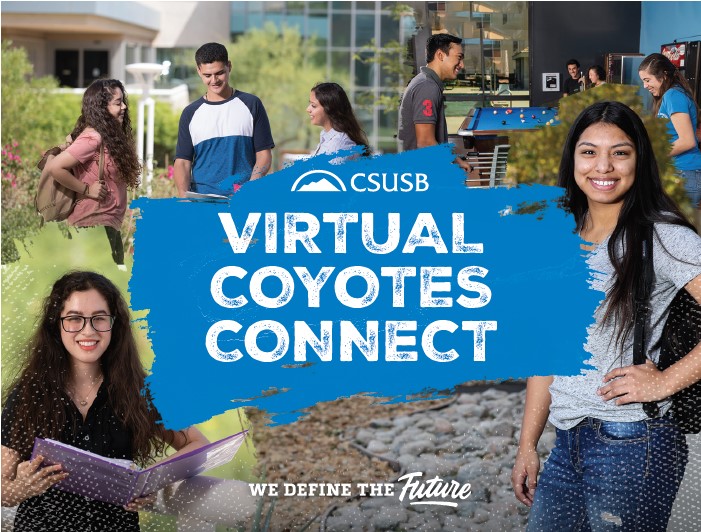 Coyotes Connect is for CSUSB applicants of our Fall 2021 semester and it's their chance to explore the university and learn about the academic and student life opportunities we offer.
At Coyotes Connect students will explore what a future as a Coyote will look like from the comfort of their own home!
During Coyotes Connect's Housing session student's will connect with staff to discover more about living on-campus for 2021-2022 including the application process, life on campus, and health and safety measures during the pandemic. Live with the Pack! Research shows that students who live on campus have stronger connections with faculty, better relationships with their peers, and participate in more student activities.