Western Regional Outdoor Leadership Conference 2021
January 15, 2021 - January 16, 2021
1:00pm - 4:45pm
Online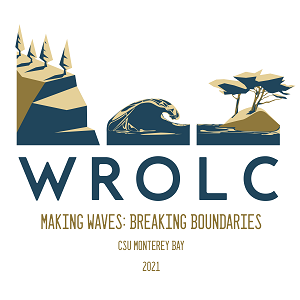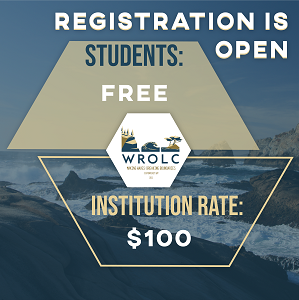 California State University, Monterey Bay's Recreation department is excited to host the 2021 Western Regional Outdoor Leadership Conference (WROLC)! This 32day conference will be January 15-16, 2021 VIRTUALLY. January 17 is recommended to conduct a locally-based community service project.
WROLC is an annual collaboration of university outdoor programs in the west that began in 1991. The conference is regularly attended by university outdoor programs from California, Oregon, Washington, Nevada, Utah, Arizona and beyond.
The theme for WROLC 2021 is "Making Waves, Breaking Boundaries."
2020 has made us all too familiar with new boundaries, and these new challenges have presented opportunities to reflect within ourselves, the outdoors, and our communities. The wake of the pandemic has separated us from one another; however, it has also connected us in ways we never knew possible.
Our theme this year highlights the importance of challenging norms and reimagining the possibilities and interconnectedness of outdoor adventure in higher education. To make waves is to be comfortable with the uncomfortable; through this mantra we aim to promote leadership that challenges conventional ways of thinking. Our community seeks to break boundaries through creative and innovative approaches that serve our schools..
The framework for this year's conference will be different; however, our ability to provide students the opportunity to learn from one another has never been stronger. We hope you join us at WROLC 2021, where we make the waves that break these boundaries.
Registration Fee: FREE for CSUSB
CSUSB Adventure has covered the registration fees and all CSUSB students, faculty and staff can attend for no additional cost. Just register online and use your @coyote.csusb.edu or @csusb.edu email address.
Register for WROLCMore on WROLC 2021
Draft Schedule
Friday, January 15, 2021
Welcome 1:00-1:25 PM
Keynote 1:30-3:00 PM
BREAK 3:00- 3:30 PM
Rotating Workshops 3:45- 4:30 PM
Rotating Workshops 4:45-5:30 PM
BREAK 5:30-6:00 PM
Social and Networking 6:00-7:00 PM
Saturday, January 16, 2021
Morning Yoga 7:30-8:30 AM
Coffee Chat 8:30-9:00 AM
Keynote Part 2 9:00-9:30 AM
Coffee Chat 9:30-9:45 AM
Rotating Workshops 9:45-10:30 AM
Rotating Workshops 10:45- 11:30 AM
Lunch Break 11:30-1:00 PM
Energizer 1:15-2:00 PM
Rotating Workshops 2:15-3:00 PM
Rotating Workshops 3:15-4:00 PM
Passing the Torch 4:15-4:45 PM