Last Day to Buy Snow Valley Ticket $12.34*
January 3, 2021
11:59am - 12:00pm
Running Springs, CA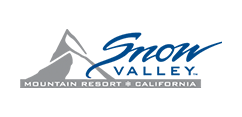 Valid: 2020/21 Winter Season
Eligibility: CSUSB students, faculty, staff, and Alumni Association Members
Snow Valley Mountain Resort and CSUSB Adventure are happy to announce $12.34 Anytime Lift Tickets for *CSUSB students! Faculty, Staff, Alumni Assoc member, and second ticket for CSUSB student cost $26. Purchase ticket through CSUSB Adventure link below and your ticket will be mailed to you. Please support local mountain business during your visit if you can. Be sure to recreate responsibly to protect yourself, others, and the outdoors
Tickets are direct to lift because it is an actual lift tickets that can be used by anyone on any day of the 2020/21 season.
Reservations to use these tickets are not needed, but with the potential for reduced capacity, we recommend arriving early on the day you wish to ski.
These tickets are valid for skiing and snowboarding any day from open until close. No blackout days!
Tickets are not valid for Snow Play.
These tickets are non-refundable and will not be replaced if they are lost or stolen.
Tickets are valid for the 2020-2021 season only. Tickets will not be refunded or extended to the 2021/22 season under any circumstances.
Limit 1 per person.
Student TicketsFaculty, Staff, Alumni Assoc Member, and 2nd CSUSB student Tickets