Become a CSUSB Adventure Leader
April 17, 2020
2:30pm - 4:30pm
CSUSB SRWC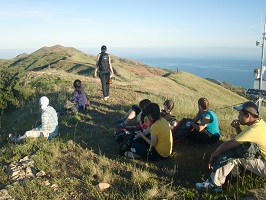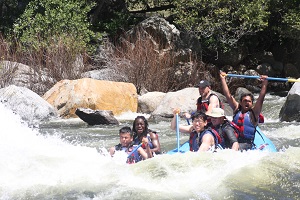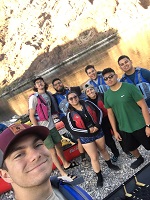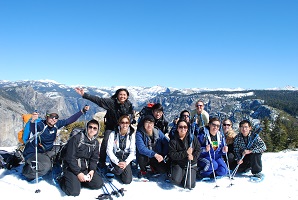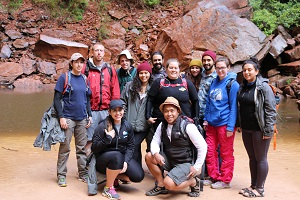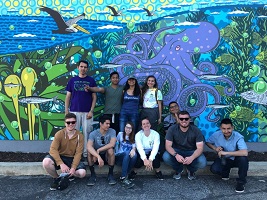 Develop your outdoor leadership skills through this interactive and exciting course. Participants will be learning both leadership and technical skills in classroom sessions and on outdoors trips. Technical skills include equipment, food preparation, logistics and clothing needs. Leadership topics include decision making, critical thinking, informal interpretation, teaching skills, leadership qualities and styles. Take this opportunity to expand your leadership abilities in the outdoors. This course is required to apply and interview to become a Volunteer CSUSB Adventure Leader.
When you register you will receive a questionnaire to complete and bring with you to the first workshop. After the first workshop and review of your completed questionnaire we will select participants to continue in the training program. Payment will not be due until you are accepted into the program.
Prerequisites
In order to register for the Adventure Leader Program course, you must be CSUSB student, faculty or staff, have a CA Driver License, pass a background check, and have a minimum of a 2.0 GPA.
Cost
CSUSB student, faculty or staff: $60. To be paid after the Information Meeting if selected.
Spring 2020 Course
Register by April 16, 2020
April 17, 2020
Friday 2:30PM - 3:00PM
Location: Zoom Meeting
April 21, 2020
Tuesday 7:00PM - 7:30PM
Location: Zoom Meeting
Leadership Workshops
Online
Fridays from 2:30pm - 4:30pm
May 8, 2020
May 22, 2020
May 29, 2020
June 5, 2020
Location: TBD
Multi-day Leadership Training Trip
Dates: TBD
Time: 12:00pm Friday - 10:00pm Sunday
Location: TBA
Activities include: Backpacking, Camping, and or Paddling
Shadow Trips
Choose Two
TBD

CPR/AED Certification
Online and during Wilderness First Aid Certification
Wilderness First Aid Certification
Dates: June 15 and 16, 2020
Monday and Tuesday, 8:00am - 5:00pm
Become an Adventure Leader
After successful completion of the Adventure Leadership Program you can apply and interview to become a volunteer CSUSB Adventure Leader.
Once a Leader
As a CSUSB Adventure Leader, you can request trips that you would like to lead in future quarters. We will then assign you with a co-leader to lead trips that match your skills and leadership ability. Leaders are expected to continue to attend leader training trips and to keep current in certifications.
Certifications include: CSUSB Defensive Driver Course, the San Bernardino Food Handler Certification, CPR/AED, and WFA.
You will also be required to complete a State Harassment Training
Benefits of Being a CSUSB Adventure Leader
Great leadership experience
Discounts on trips and rentals
Explore the great outdoors
Make friends with similar interests
Opportunity to stay fit and healthy
Possible career exploration
Conferences and trainings for free or at reduced price
Discounts on purchasing outdoor gear
If you are interested in becoming a volunteer leader for CSUSB Adventure, register for our Adventure Leader Program which is offered quarterly. For more information on becoming a leader you can call Mark Oswood (909)537-3863 or email moswood@csusb.edu.